Dmack to bring new hard compound to first all-asphalt WRC round, Junior WRC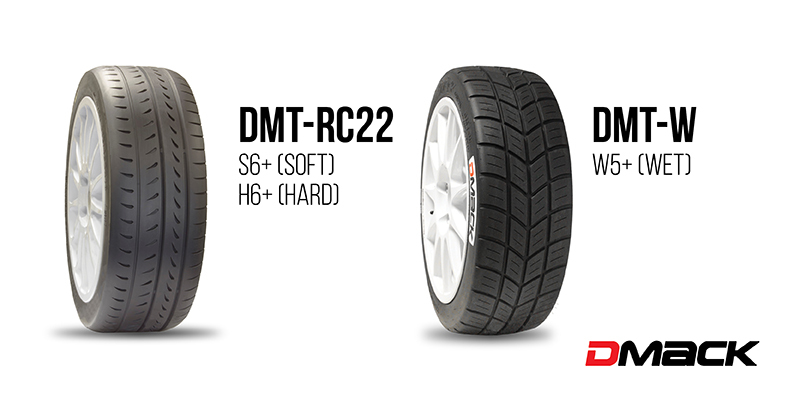 Dmack will roll out its final new tyre for the World Rally Championship season at next week's Tour de Corse, the first all-asphalt round of the 2017 series. The hard compound H6+ version of its Dmack Grippa DMT-RC22 will be supplied to drivers competing in WRC and WRC 2. The event will also host the first round of the FIA Junior World Rally Championship, for which Dmack is official partner and tyre supplier.
Dick Cormack, Dmack managing director, said: "We gathered a lot of information and experience from last year's event and we come to Corsica well prepared with a totally new tyre. We've focused on upgrades in the construction and compounding so we hope to see a significant gain in performance from 2016."
After setting three fastest stage times on the asphalt roads of Rallye Monte Carlo in January, Elfyn Evans and Daniel Barritt will be aiming for another strong display in their M-Sport World Rally Team-entered Ford Fiesta WRC. Evans has topped the time-sheets on six occasions already this year, getting Dmack's seventh consecutive WRC season off to a best-ever start. Next week's arduous asphalt adventure will see the Welshman use Dmack's DMT-RC22 tyres in S6+ and H6+ compounds.
Evans scored his best-ever WRC finish of second on this event in 2015 and tested in Corsica last week to finalise preparations and find the optimum set-up with the new hard compound tyre. All WRC drivers have a maximum allocation of 32 tyres over the weekend, while WRC 2 and R5 drivers have 30.
Meanwhile the Drive Dmack Fiesta Trophy, which ran over three seasons, will effectively become the new Junior WRC this season. With Dmack offering the huge prize of seven WRC 2 events, the series has attracted an initial entry of 10 of the world's top young rally talent.
The aspiring stars will take to the first of six rounds at the wheel of identical Ford Fiesta R2T rally cars, equipped with a completely new range of Dmack tyres. They will debut Dmack's new 195/50R16 DMT-RC2, with design influenced by the company's WRC tyre, and have two compounds available.
Elfyn Evans, Dmack WRC driver, said: "Corsica is always a challenging event but it's one where we've traditionally had strong results. It helps a lot that the route is so similar to last year and that we competed there just six months ago. The weather could again play a big part over the weekend, but either way we are still ready and looking forward to the challenge."