Dmack targets WRC performance gains with 2017 version of gravel tyre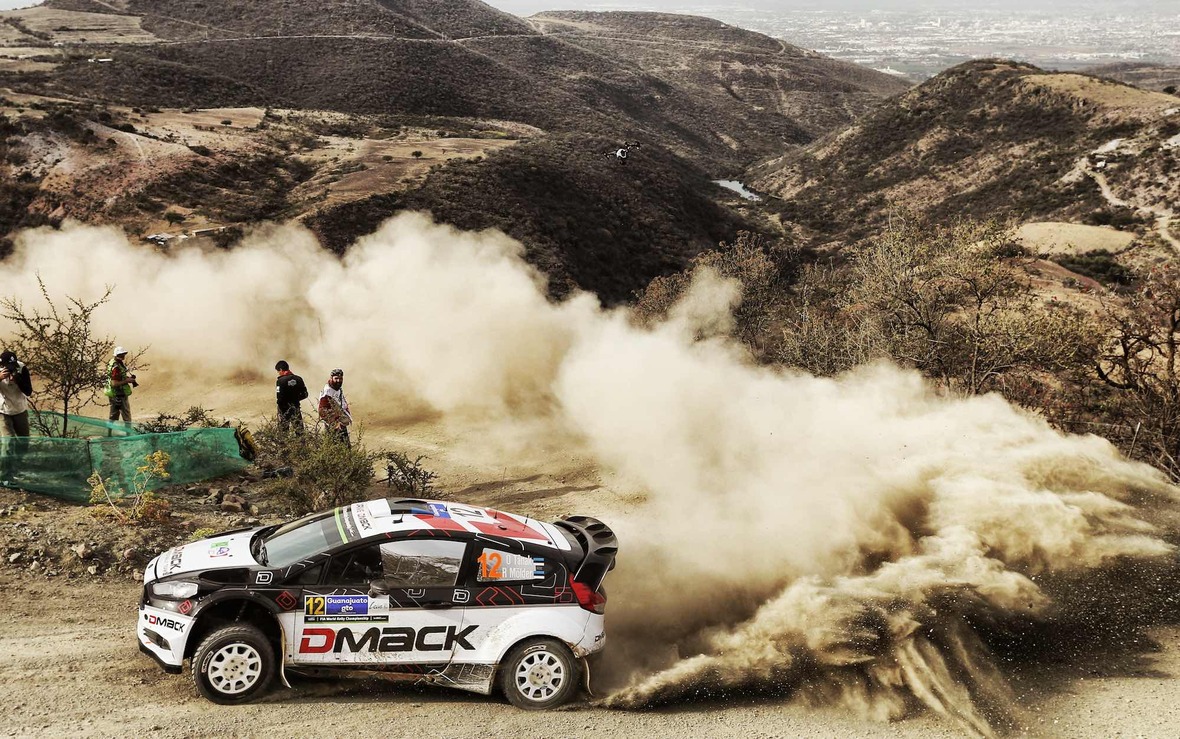 Dmack wants to build on 30 fastest stage times set on gravel in 2016 at the first loose-surface event of the new FIA World Rally Championship season. The new, more-powerful 2017 world rally cars have seen tyre manufacturers upgrade products to offer greater durability and performance. At the Rally Guanajuato Mexico Dmack will offer completely new tyre specifications with enhanced compounds and construction.
The DMG+2 tyre, for world rally cars, features a new run-flat construction and upgraded soft and hard compounds to cope with the huge range of gravel conditions experienced across the WRC season. The M-Sport World Rally Team crew of Elfyn Evans and Daniel Barritt will be permitted a maximum of 32 tyres across the weekend as they chase top times on gravel to match the three already bagged on asphalt this season. The pair tested their Ford Fiesta WRC last week in Spain.
Drivers in WRC 2 will benefit from the completely new DMG+22 gravel tyre, the mainstay of Dmack's wider global sales range for 2017, which has a fresh tread pattern and an even greater focus on performance.
Despite the usual hot temperatures in Mexico, the generally compact clay surfaces mean that compound grip is important and a tactical mix of hard and soft compounds is possible.
With 41 per cent of the total distance made up of competitive stages, Rally Mexico is one of the most compact rounds of the WRC. It's also the highest as the route climbs to 2,737m and that high altitude means engines struggle to breathe and power can be reduced by around 20 per cent.
Organisers have boosted the traditional spectacular opening ceremony with a move to Mexico City's famous Zocalo main square. More than 200,000 fans are expected to pack it on Thursday evening to see two runs of the opening super-special stage.
Then on Friday it's straight into the longest test, the 54.9km El Chocolate, in the Sierra de Guanajuato mountains. After a weekend of action, including the famous underground tunnel stage through colourful Guanajuato, the event finishes back in Leon on Sunday afternoon.
Dick Cormack, Dmack managing director, said: "Dmack had a successful season on gravel in 2016 and we've been working hard to improve on that and to develop more specific products for WRC 2 competitors. As the first gravel round of the series, Mexico will provide us with crucial information on the performance of our new products."
Elfyn Evans, Dmack WRC driver, said: "We've had solid results on two of the more specialist events this year and I'm keen to get stuck into the traditional gravel and Tarmac rallies. Mexico can be one of the hottest events of the year, so physical preparation is very important. The high altitude and reduction in engine power also means you need to take a more focused and controlled approach."