NTDA Zenises Golf day attracts record numbers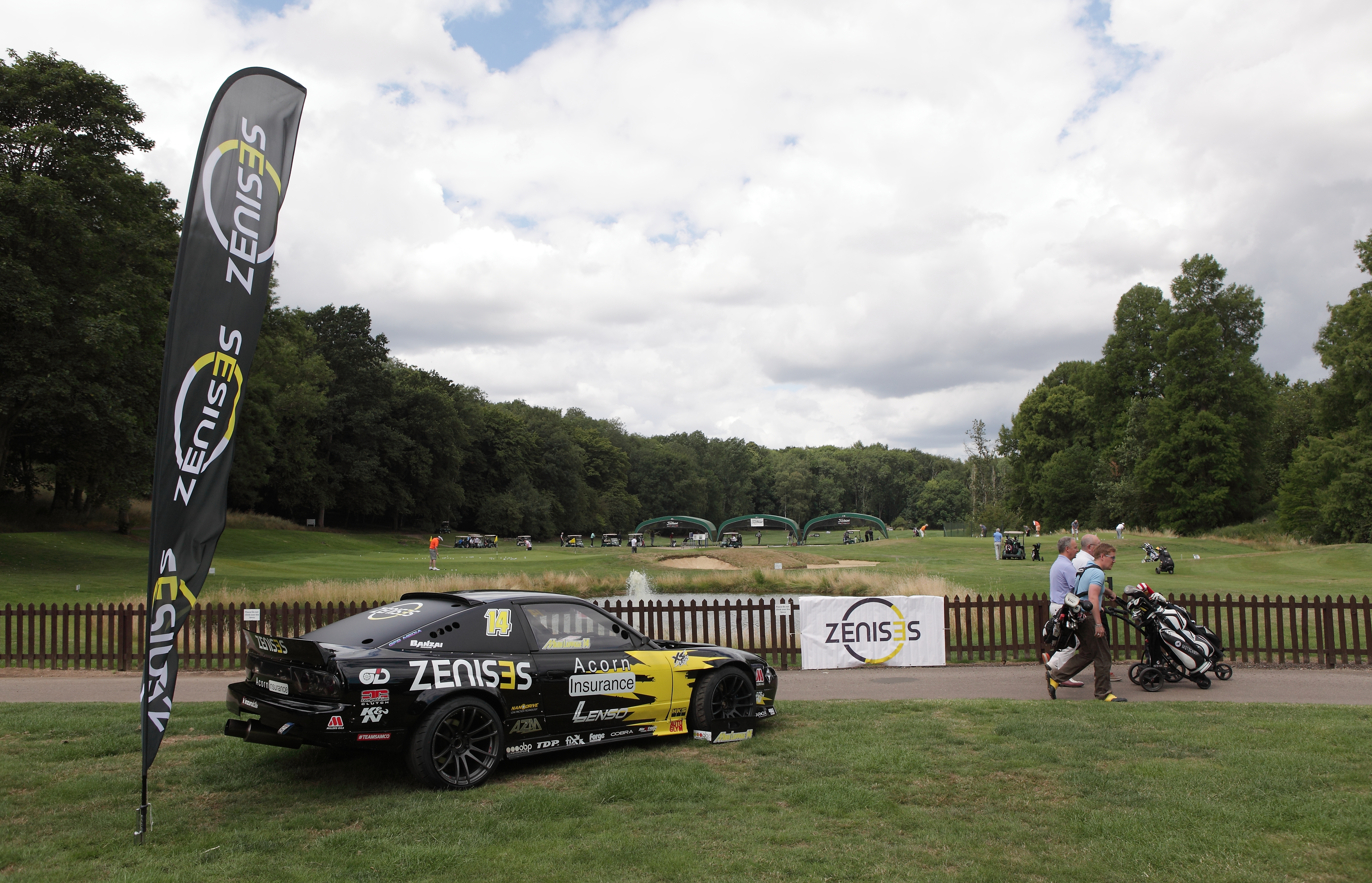 The annual NTDA Zenises Golf Day completed a hat-trick of appearances at the world-class Brocket Hall venue in July. With 81 members out on the golf course and over 100 joining together for the evening's dinner and entertainment, 2015 saw record numbers of participants for the NTDA Zenises Golf Day.
The day's overall winner and recipient of the Zenises Cup and Black Blazer was Steve Bradshaw, from Stapleton's (Tyre Services) Ltd. Other main winners included Martin Rowlands (former NTDA National Chairman) who was the day's top scoring NTDA member, and so winning the Stanley Gorrill Memorial Trophy, and Gary Oliver of Grouptyre, who collected the Les Amiss Bowl.
The evening's host was renowned sports presenter, Steve Rider, who entertained the crowd with a number of sporting stories and golf anecdotes from his years' of hosting TV broadcasts from events such as the Open, the Masters and Ryder Cup. The event also raised £860 with a raffle for BEN (the automotive industry charity) with generous gift donations from across the tyre industry.
Harjeev Kandhari, CEO of Zenises, commented: "We've been associated with the NTDA Golf Day now for five years and value our role in helping grow this event and bring together the UK tyre industry for a fun time at one of the country's leading golfing venues. It's a real privilege for Zenises to support the NTDA and its members, to meet up with old friends and to help also support BEN which is a charity that is close to all our hearts".
NTDA director Stefan Hay said: "We are very grateful to Zenises for its immense generosity and leadership in making this event so special and to all of the other tyre manufacturers, wholesalers, retailers and aftermarket suppliers for getting involved and for donating gifts to our BEN charity raffle, where we raised £860 for its good causes. The golfers seemed in great cheer and we had a most enjoyable evening with the highly entertaining Steve Rider".