NTDA auctioning Ryan Giggs-autographed shirt for BEN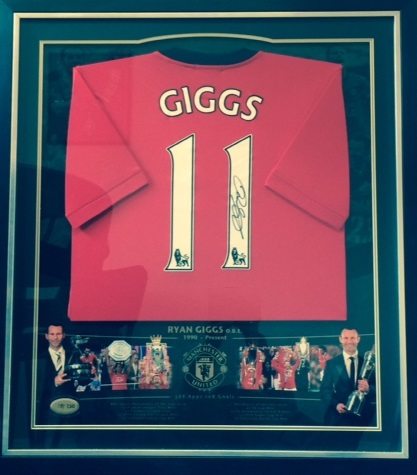 During Brityrex International 2014, (EventCity Manchester 7 – 9 October), the NTDA will be auctioning a signed Ryan Giggs no.11 Manchester United shirt, which commemorates his 588 appearances, 108 goals and 24 years of service with Manchester United. It also lists all of his accolades as a player during that period including his PFA Player of the Year in 2009. The shirt will be on display on the NTDA stand during Brityrex and delegates will be able to make silent bids for the shirt between 7 – 8 of October.
The winner of the silent auction, together with their winning bid, will be announced at the NTDA Annual Dinner on the evening of the 8 of October at the Hilton Deansgate Manchester. The shirt, subject to receipt of donation to BEN, can be collected either at the dinner or from the NTDA stand on Thursday 9 of October. NTDA director Stefan Hay said: "This is truly an outstanding item of memorabilia and an excellent celebration of such an extraordinary player. I am sure that there will be a great deal of interest from football fans, especially Manchester United fans, and I expect we will raise a significant amount for BEN and its good work".
To make an advanced bid for this shirt, please contact please email Alison Fitzgerald via alisonfitzgerald@ntda.co.uk