Firenza offers 'versatile' option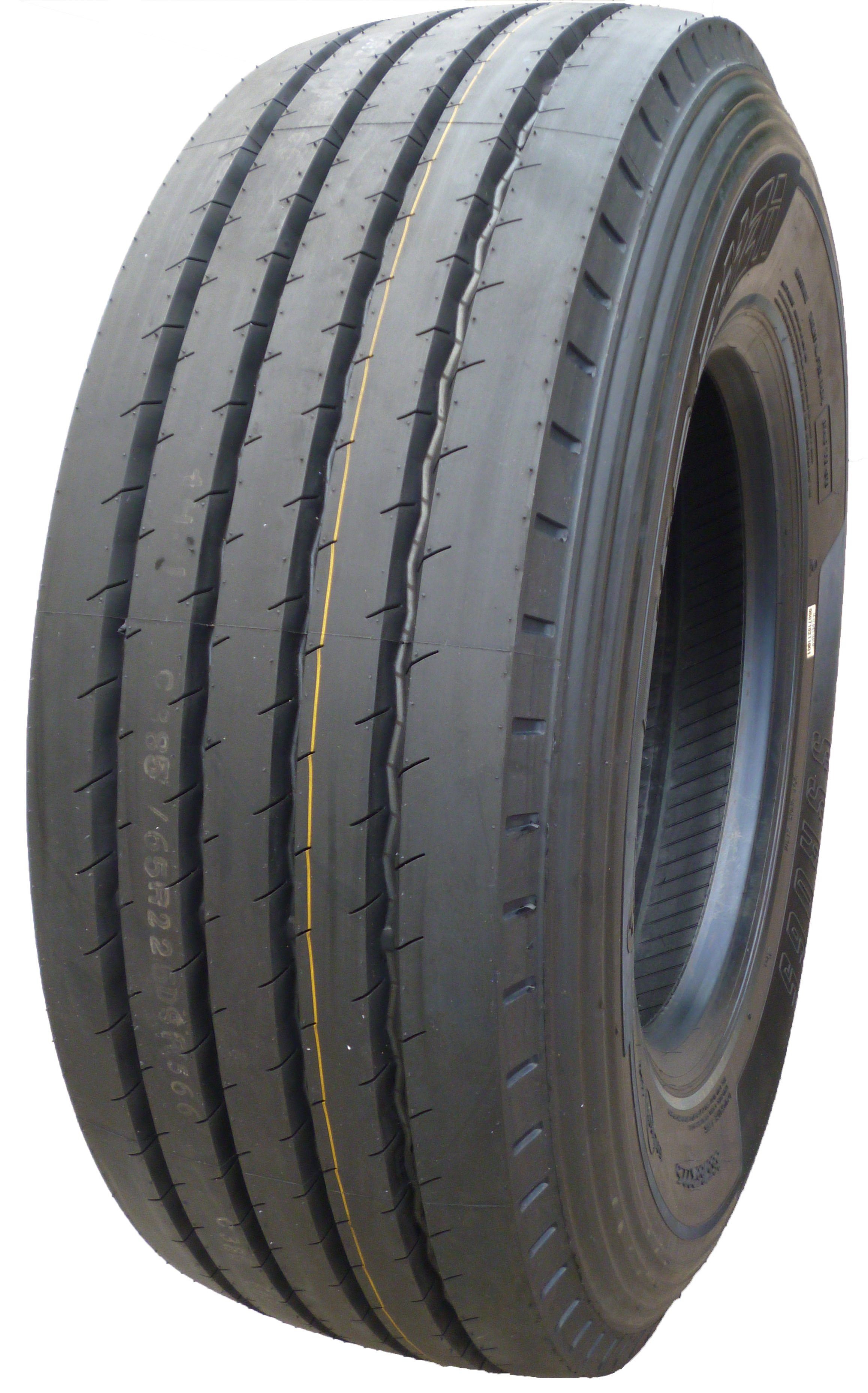 Singapore-based brand Firenza is purportedly striving for a position in the mid-range UK and European truck tyre markets by offering a "versatile" commercial vehicle tyre option in a "variety of sizes for all current TBR vehicle applications".
Firenza range features include a solid shoulder construction plus a zero angled steel band designed to significantly reduce irregular wear. In addition, a special tread groove is designed to further eliminate stone retention and casing damage.
The Firenza Steer SSR05A pattern incorporates a flatter and wider tread profile for increased mileage return and overall drive handling, with sizes ranging from 215/75 R17.5 up to 315/80 R22.5. The Firenza Steer SSD08 pattern has a unique tread profile ensuring extensive traction control and is currently available in both 70 and 80 series profiles.
At the same time the rugged Firenza SSM10 is intended for "more aggressive driving conditions" plus the Firenza SSM07 for the all-position sector provides a special pattern for trailer applications.
For the specialist 'Super Singles' sector, Firenza provides two contrasting patterns – the SSR055A and SST066 which both include a solid shoulder construction to reduce premature tread wear along with a hard tread rubber compound for mileage performance. For the future, a new Super Single pattern – SSR065 will become available during the next few months in size 385/65R22.5.
The complete range of Firenza truck tyres are exclusively distributed throughout the UK by International Tyres who are centrally based in the West Midlands. Larry Lee, Firenza's vice president for international distribution concluded: "We have benefited from a long standing and strong partnership with International Tyres through their renown reputation for providing a swift and efficient delivery service throughout the UK."