Riken brand truck tyres make UK debut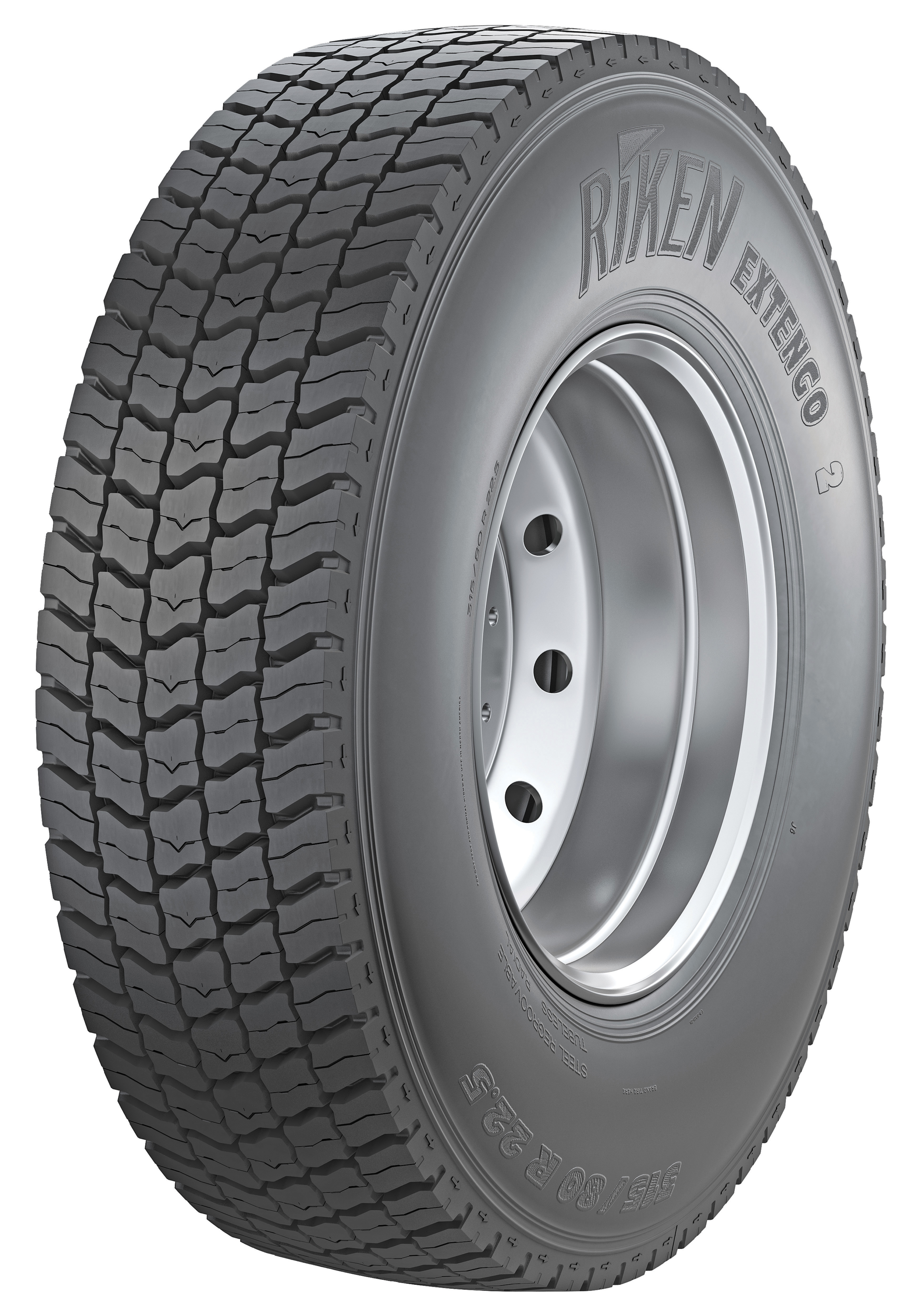 UK truck tyre wholesaler International Tyres has secured an exclusive agreement to introduce the Riken brand of truck, bus and coach tyre into the UK. According to the company, the UK introduction of the brand (which is part of the Michelin-produced stable of products) has been fuelled by "strong demand for mid-range products".
The launch will give hundreds of independent tyre dealers and fleets access to Riken commercial vehicle tyres for the first time. However the company reports that the fitment Riken truck and bus tyres is already popular in France, Germany, Spain and throughout Eastern Europe.
Andy Jackson, Director of Oldbury-based International Tyres, says: "We expect the mid-range commercial vehicle replacement tyre market will follow the pattern we've seen in previous years and increase again in 2014. Dealers and fleets buying mid-range products are looking for a unique combination of quality and value – something we're confident Riken can deliver. Riken is a Michelin-owned brand, which will help it stand out in a competitive market, and the tyres are developed specifically to suit European road and climate conditions. This gives customers the confidence they are investing in tyres they can trust and which will be well suited to their fleet."
Riken tyres will be available to the Encore retreading process
Manufactured in ISO 14001 (environmental management standard) and ISO/TS 16949 (quality management standard) certified factories in Europe, all Riken commercial vehicle tyres are regroovable and retreadable, offering maximum longevity from each casing. Michelin representatives further explained that Riken tyres will be available for retreading in the French manufacturer's encore procedure. The range includes tyres for two primary applications – 'Extengo' for long and short journeys on all types of sealed road surfaces, and 'Gripstar' for combined use on roads in and around worksites and quarries.
The launch of Riken's commercial vehicle tyre range in the UK coincides with the introduction of new fitments for 2014, available in the most popular steer and drive patterns – 295/80 R 22.5 and 315/80 R 22.5. The drive variants are not only M+S (Mud + Snow) rated, but they also feature the 3PMSF (Three Peaks Mountain Snowflake) symbol on the sidewall – a further indication of their traction qualities when driving on snow.
International Tyres will display examples from the new Riken range on its stand at the CV Show, which opens on 29 April 2014 at the NEC in Birmingham.
Riken passenger car and van tyres have been available in the UK since the mid-1990s and are unaffected by this news.