T&A interviews Continental commercial vehicle tyre director, Arthur Gregg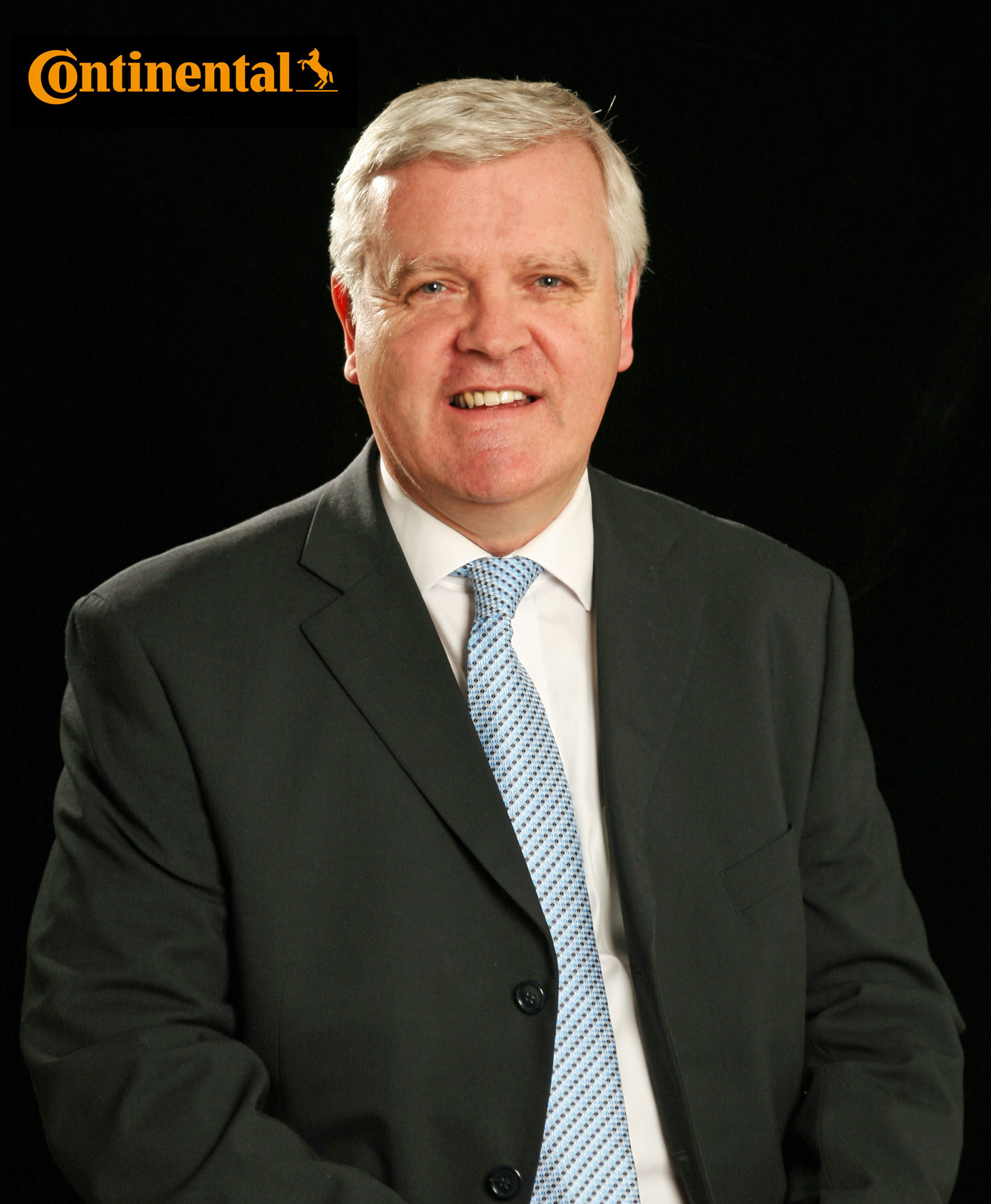 With large numbers of low-cost truck tyres, the development of retreading – not to mention legislative pressures and technological advances – hot topics in the truck tyre sector, Tyres & Accessories interviewed Continental Tyres' sales and marketing director, Commercial, Arthur Gregg in order to get the well-known German tyre manufacturer's inside perspective.
Tyres & Accessories: How big is the UK truck market?
Arthur Gregg: This is very difficult to judge as we get figures from several sources and there is some duplication in the figures, but our best estimate is that the truck market – new, imports, retreads is just over the 2 million units per annum.
T&A: How has it grown?
AG: The commercial vehicle market is a fantastic barometer for the state of the economy, so back in 2008 and 2009 we saw a dramatic decrease in demand as operators parked up trucks and cancelled orders due to less goods being moved from factory to stores. 2014 and 2015 has seen strong growth as the economy bounces back with growth of around 5 per cent in UK with over 17 per cent in the Republic of Ireland.
T&A: How does this compare with Europe?
AG: Europe is not my area of responsibility but I believe the market is growing but not quite as strongly as the UK at present.
T&A: How has Continental's place in the market developed?
AG: Continental's place in the market is growing as our share of the premium brands is growing faster than the market. This is down to having a strong share of the OE market, a completely new range of products  under the generation three banner of which many are market leading in terms of either mileage or fuel saving. We see the value of our casings rising as demand increases. We see our share of the very competitive fleet business growing, which has an added benefit in supporting our 360 fleet services network across UK and Ireland. So I think we are in a stronger position today than we were five years ago.
T&A: How is Conti differentiating itself from other premiums?
AG: At Continental we have always invested heavily in R&D and this didn't stop right through the recession. This means that today we have a completely new range of products to cope with today's and tomorrow's challenges. We do not chase market share at any price, but we prefer to offer stability to what can be a very competitive market. Our fleet approach is about working with our partners to deliver a complete solution that is mutually beneficial for both parties. We consider their issues and look at how we can work together to give the them lowest overall driving costs whether this is mileage, fuel, weight saving, retreading, casing value or up to the minute reporting.
We are also part of a much larger automotive group which means that we can provide integrated solutions for the fleets going forward. So for example we have ContiPressureCheck which is a real time tyre pressure monitoring system that saves operators cost and time. It also means tyres are running at the optimum pressure which doesn't just help safety but also improves mileage and fuel.
We are now working with several large telemetric companies and our sister company VDO to integrate this into their current packages – so that in the future the problem can be solved before the driver knows it existed. It is all very exciting.
T&A: How is Continental re-gaining unit volume lost to low-cost imports experienced by all in the market?
AG: Continental brand didn't lose any share to the low cost imports as the larger fleets have always focused on value and not just the initial price. But, as you move down the brand ladder then brands like Barum did come under more pressure. Some of those customers have now come back as they discovered that some of the imports were not really cost effective. Some we have to work harder to win back and with a new range of products over the next 18 months I am sure we will do that.
There will be fleets that only focus on price and I am sure we will never win them over.
But as an industry we have to think really carefully about the growing volume of imports and what to do with all the casings when they are worn out. The haulage industry has worked very hard on full loads, moving goods at night, fuel consumption but wasting 80 per cent of the raw materials of a new tyre by not retreading does not present the haulage industry in a good light, which is an issue for the future.
T&A: How is Continental going to continue to support retreading in this environment?
AG: Based on what I said before, retreading is a vital part of our offering and is crucial to helping operators bring down their running costs. If you can get 90 per cent of the mileage of a new tyre at 70 per cent of the cost then you can see it is a clear choice. So we are fully committed to retreading and we opened our new factory in Stocken in 2013 and some of the products we get from there perform nearly as well as our new tyres and hard to tell apart.
To support this we have set up an extensive casing collection and inspection operation in Rugby, where our qualified inspectors ensure only the best first life Continetnal casings get sent to the plant. This ensures that the ContiRe has the best foundation to build upon and our claims ratio is very low.
T&A: What is Continental's fleet strategy?
AG: Our fleet strategy has been long established and has helped us through the recession. We work with some very large blue chip companies on a consultative basis to help them achieve the lowest overall driving costs. Depending on their focus this might be on mileage but more and more it can be based around reducing their CO2 emissions and saving fuel. A 3 – 4 per cent saving on their fuel bill can often be greater than the tyre bill in total. But only by getting close to them and really understanding their needs and letting them see just how efficient our new range of Conti EcoPlus tyres can be do they realise how much they can save.
Backed by our Conti360° fleets services operation, a strong network of tyre service providers who give industry leading service, 24/7 breakdown cover anywhere in Europe then you can see fleet as a key and integral part in our strategy.
We also see some of the larger regional fleets now need a similar level of service and are working with several in a similar way to the larger fleets.