First win for next gen Dunlop GT3 tyre as Walkenhorst BMW wins at Nürburgring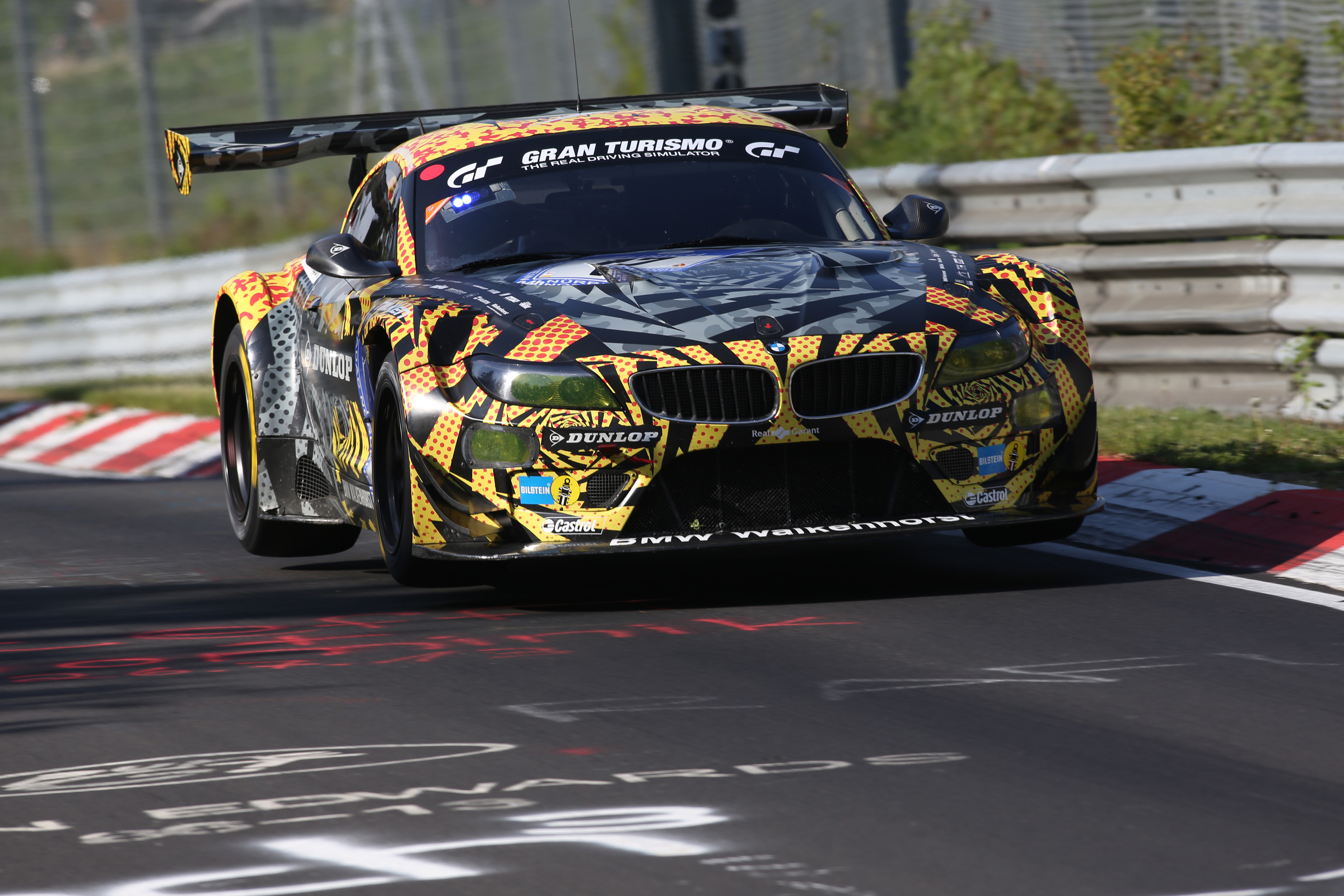 Walkenhorst Motorsport completed its first ever win in its BMW Z4 GT3 car following an intense battle in the heat of the Nürburgring Nordschleife in the fourth round of the VLN Endurance Championship. The result was also significant for Dunlop, since it marked the first win achieved on the brand's new generation GT3 tyres since they were introduced for the 2015 season. The VLN championship features open tyre competition, with seven different tyre manufacturers in the running. Walkenhorst had previously used the new Dunlop rubber to claim a best-ever sixth place result in May's 24H race on the same 25.4 km circuit.
Former Italian GT Champion Michela Cerruti (Italy) and BMW Junior Development Driver Jesse Krohn (Finland) shared driving duties in the team's BMW Z4 GT3 with Felipe Fernández Laser (Germany) to take victory by over 40 seconds in the 4-hour race.
For Dunlop, the win was a significant milestone. After winning the Nürburgring 24h in 2013 with Black Falcon Mercedes-AMG, the Research and Development team has focused on introducing a new range of GT3 tyres. Dunlop calls the development of the new product "a true multinational effort" from team members based in UK, Germany and Luxembourg. The goal was to improve durability, traction and high speed handling as part of an ongoing development programme, with new constructions and compounds being introduced.
Alexander Kühn, manager, OE racing and German motorsport, stated: "The VLN Championship is one of our primary targets. The combination of the world's most difficult circuit and open tyre competition make it a unique challenge for a tyre company. We have been partners to Walkenhorst Motorsport for many years and we are proud to play a role in their inaugural win for their BMW Z4 GT3. We will continue development of our latest generation tyres and hope to be back on the top step of the podium again soon."