Quick tyre change seals British grand prix victory for Hamilton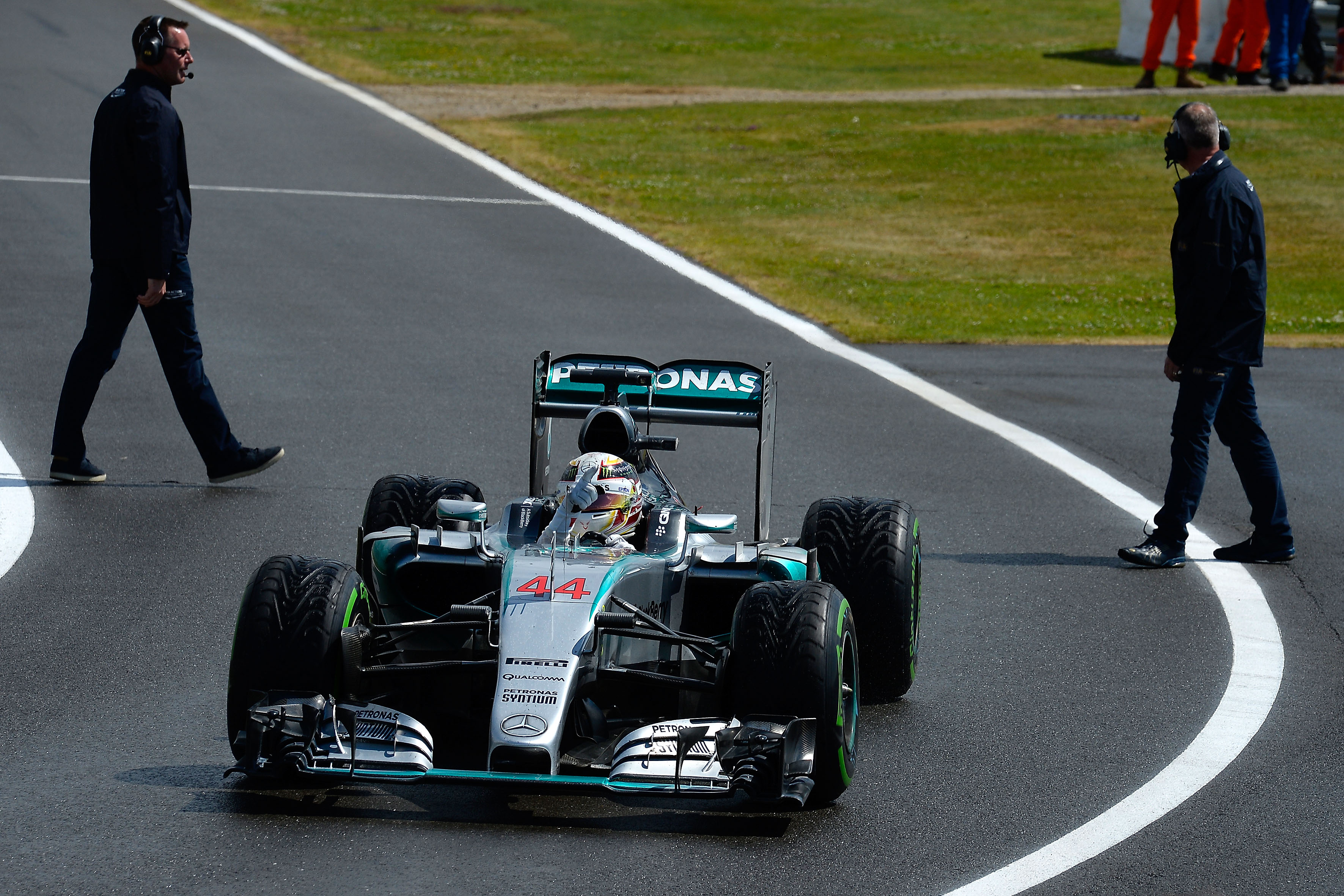 Lewis Hamilton's victory at the British Grand Prix was inspired by an early pit stop to fit Pirelli's Cinturato wet tyres, having conceded pole position to his Williams rivals at the start. Mercedes made the right strategy call a second time, when Hamilton was brought in for his second stop (for intermediates) just as proper rain hit the end of the grand prix.
Hamilton qualified on pole but lost the lead following an electrifying start from Williams drivers Felipe Massa and Valtteri Bottas. However, he stopped one lap before the race leader and some rapid pit work from the Mercedes mechanics helped Hamilton take the lead after the stops were completed.
The rain at the end of the race added an extra variable to the action, with both Manors and the Ferrari of Kimi Raikkonen being first to switch to the Cinturato Green intermediate. However, these stops were slightly too early, leading to increased wear at the end of the race that necessitated a further stop close to the chequered flag.
As the rain fell harder with nine laps to go, Hamilton pitted from the lead for the intermediates, followed by Ferrari's Sebastian Vettel. The rain then obliged the entire field to switch to intermediate tyres, with Vettel's early stop helping him seal a podium by jumping both Williams drivers, who ran in first and second for the first 20 laps.
Once the final pit stops were complete, Hamilton regained the lead to eventually win the race by more than 10 seconds from his team mate Nico Rosberg. By finishing 10th after three pit stops, Fernando Alonso claimed with McLaren his first point of the season.
Paul Hembery, Pirelli motorsport director, said: "That was certainly one of the most exciting races of the year, during which the timing of the pit stops was absolutely crucial – not just once, but twice, when the rain began to fall properly right at the end. Strategy was key to the race, with big gains and losses at stake depending on which tyres were chosen and when. Once more the crowd at the British Grand Prix was absolutely fantastic this year: the scenes of celebration at the end were of the sort that you rarely experience anywhere else in the world."