Falken, James Deane bring smoke to Goodwood Festival of Speed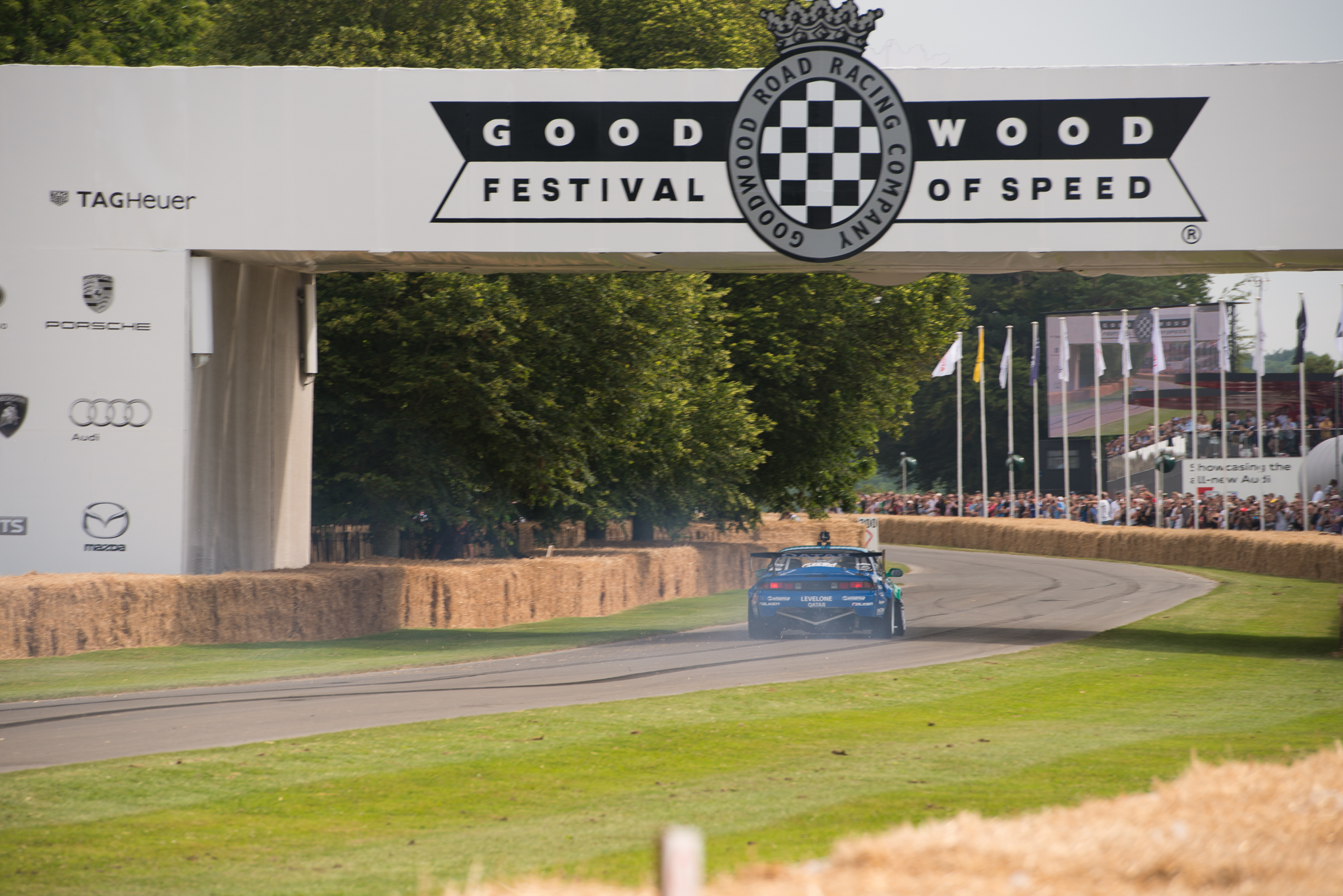 Falken was able to put the spotlight on its drifting activities at the Goodwood Festival of Speed last weekend, in conjunction with European drift champion and Falken Motorsports professional drifter James Deane. Deane was one of the few to be invited to drift the prestigious hillclimb in front of over 300,000 fans in attendance, and hundreds of thousands more online.
Completing high-speed, adrenaline-packed and smoke-filled runs throughout the weekend, Deane and other drifters impressed the fans and event organisers, leaving their mark on the Goodwood Festival of Speed, both figuratively and literally. "I am honoured to be representing Falken Motorsports at this year's Goodwood Festival of Speed," Deane said. "It's an unbelievable experience to drift up this amazing hillclimb alongside some of the biggest names and cars in motorsport history. It's also fantastic to bring drifting to a whole new audience, and they seem to be loving it!"
As current champion, Deane was selected to be part of a team of four drift drivers to tackle the course sideways over the weekend, representing the Extreme Drift Allstars European series and the wider sport as a whole. Rather than achieve a record time up the 1.16 mile course, his mission was to remain sideways as much as possible, and put on a show for the bustling crowd in his 700bhp Falken Motorsport Nissan S14. Completing this task is made even more impressive when you consider that the track isn't much wider than the length of the car.
The Sumitomo brand said that over the past 22 years, the event has been considered by the many to be the pinnacle of the world's motorsport calendar, attracting the top manufacturers, motoring press and biggest, most enthusiastic automotive fans. The event combines a wide range of disciplines, from historic and modern F1 racers to high-speed motorcycles, futuristic hypercars and vintage rally machines. For Falken, whose drifting team is an integral part of its motorsport line-up, appearing at the 2015 Goodwood Festival of Speed presented an excellent opportunity to thrust the fresh and exciting world of drifting into the spotlight.