Pirelli sponsors Carlisle rally for 24th consecutive year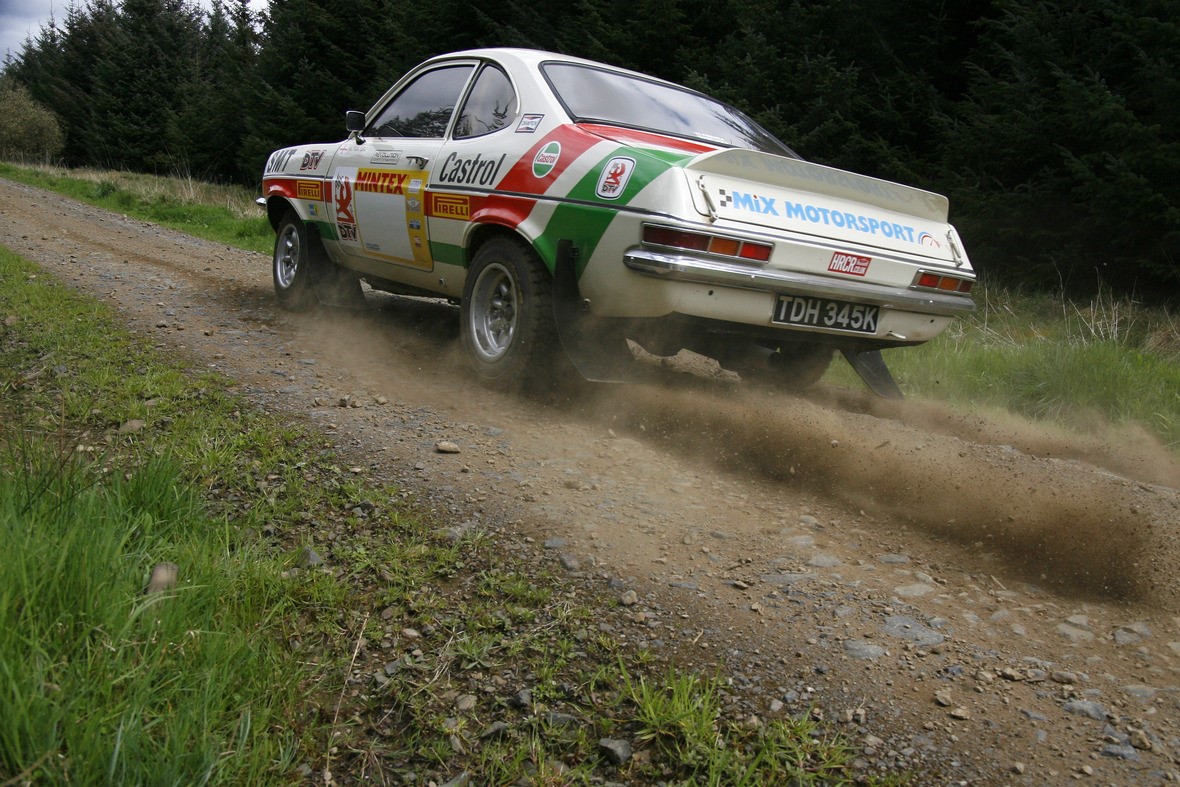 Pirelli will once again sponsor the Carlisle Rally which takes place on Saturday, 25 April.
This year, the Pirelli Carlisle Rally forms Round Three of the Mintex MSA British Historic Rally Championship and of the West Wales Rally Spares RAC Rally Championship. Pirelli has backed the rally for some 24 years now, which takes place in the home of one of its two factories in Great Britain, along with Burton on Trent.
The Carlisle factory, with its cutting edge facilities, produces some of the most technologically advanced tyres on sale today, which are designed with Formula One know-how.
The rally route will provide some exciting racing, starting in Carlisle city centre and moving to Kielder Forest, finishing at the picturesque Kielder Castle. Jimmy McRae, five-time British Rally Champion, will be racing a Vauxhall Firenza Can-Am with co-driver Pauline Gullick. The pair will be up against some strong competition in the form of fellow rally drivers Ian Rix, Phil Jobson, Robin Shuttleworth and Barry Stevenson-Wheeler.
In conjunction with the rally Pirelli will also hold a VIP tour of the Carlisle factory for local dignitaries as well as guests from the rally including drivers and marshals on Friday, 24 April. Rally legend Jimmy McRae will join this group of selected guests for the tour and discuss his long-standing relationship with Pirelli.
On the same day as the rally (Saturday, 25 April), Pirelli will also be holding an employee fun day at the Carlisle factory to thank staff for all their hard work. Employees and their families will have a tour of the Carlisle factory, the opportunity to drive in various simulators including the Suburu Rally, so guests can see what it is like to be behind the wheel of a racing car and of course, be encouraged to watch the Pirelli Carlisle Rally.
On both the Friday and Saturday, world-renowned precision and stunt driver Russ Swift will be performing two shows at the Carlisle factory. Pirelli has sponsored Russ for over 30 years and he has taken his displays all over the world, featuring in many TV commercials and at various motor shows. On display, will be a selection of cars including the late Colin McRae's 1992 British Championship winning Subaru Legacy, which he also won the Pirelli Rally with in the same year.
Pirelli UK managing director Dominic Sandivasci commented: "The Carlisle Rally is a very important event for us here at Pirelli, and one that has seen a long term commitment from the brand. Carlisle as a city is key, as are our employees, so we are delighted to be holding an employee day alongside the rally. I'm sure Kielder Forest will once again provide some nail biting racing, and I'm delighted that Jimmy McRae is involved too."
Jimmy McRae, five-time British Rally Champion commented: "I'm really looking forward to racing in the Pirelli Carlisle Rally, it's a fantastic event that has been going for some years and it's great to be a part of it."