Lexus RX to roll on Michelin tyres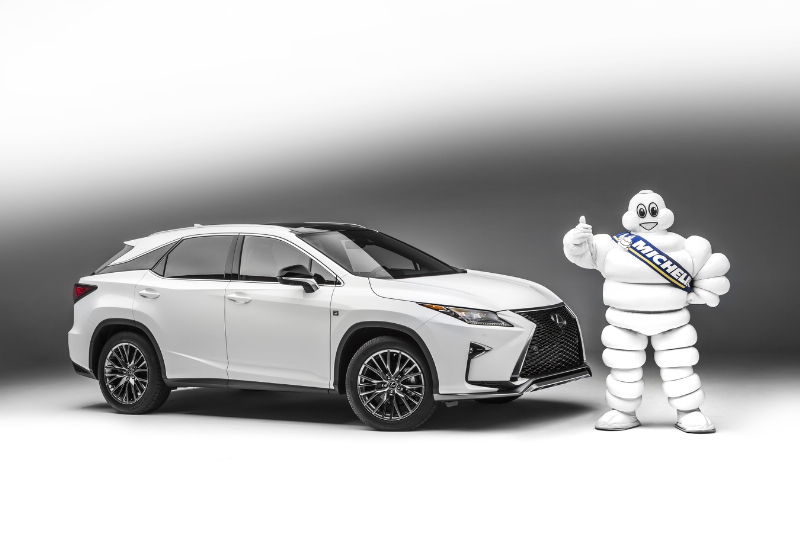 The latest generation Lexus RX was introduced at the New York International Auto Show this week, and Michelin says it will supply its Premier LTX as an original equipment fitment to North American market versions of the RX that ride on 18-inch (tyre size 235/65 R18) and 20-inch (tyre size 235/55R 20) rims.
The Premier LTS features Michelin's EverGrip technology, which first saw light of day in the North American market Premier A/S all-season tyre and landed Michelin the Tire Technology of the Year award at this year's Tire Technology International Awards. At the heart of EverGrip technology are hidden grooves that emerge as the tyre's tread wears; these grooves widen with wear and therefore facilitate the evacuation of water from the contact patch. Based on the result of internal comparative tests between the Premier LTX, Goodyear Assurance CS TripleTred and Continental CrossContact LX20 (all size 255/55R18 109H), Michelin claims that its tyre stops shorter on wet roads when its tread its buffed to 5/32 (a whisker under 4mm) than its rivals do with full, new tyre tread.
"We worked very closely with the Lexus team to tune the Premier tyre to meet the important safety and performance needs of the next generation Lexus RX," said Thom Roach, vice-president of original equipment marketing, Michelin North America. "The Michelin Premier tyre, like the Lexus itself, offers advancements in safety and performance that demonstrate both brands' commitment to innovation."