Debut for Pirelli P7 Classic W7 on Costa Brava historic rally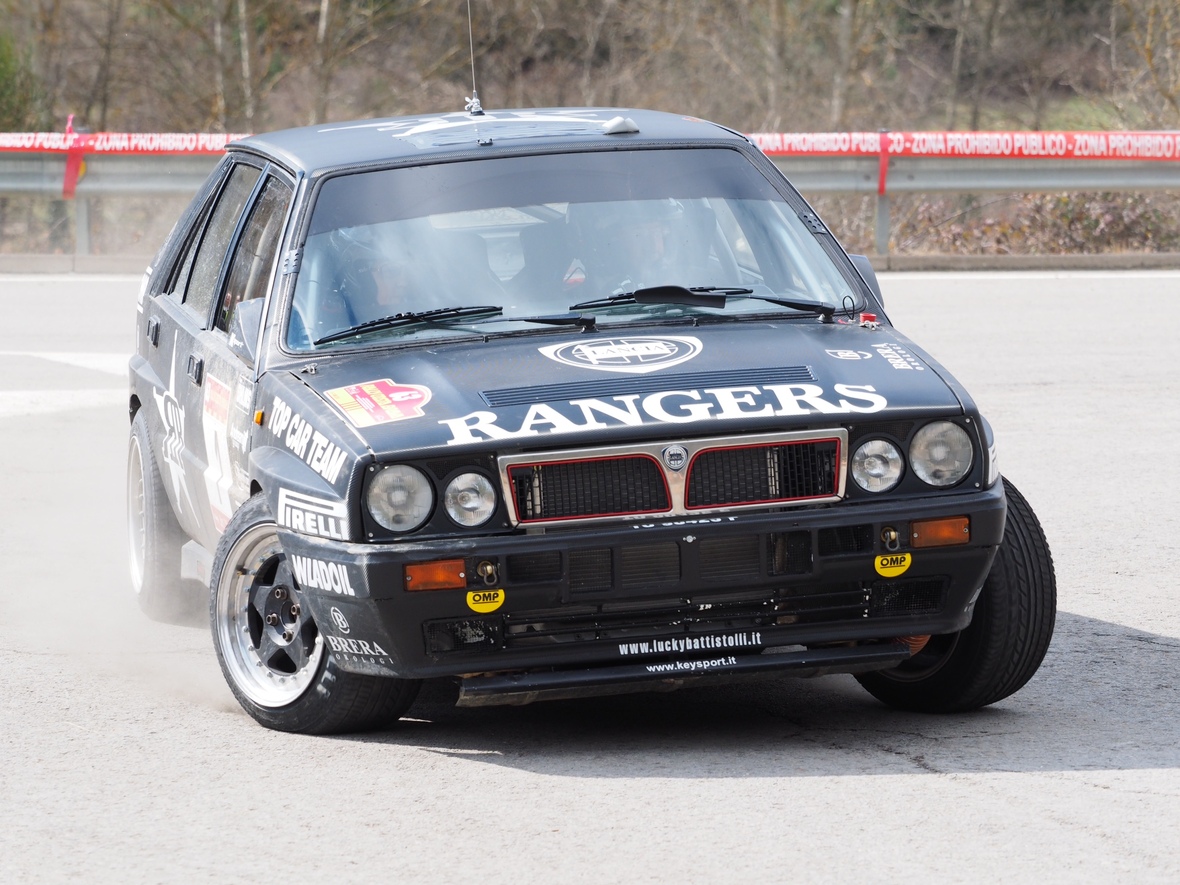 Pirelli's new P7 Classic W7 was used by the top three finishers in the second round of this year's FIA European Historic Rally Championship, the 63rd Rally Costa Brava. The top two finishers drove Lancia Delta Integrales, similar to the cars that made their mark on the World Rally Championship with Pirelli in the late 1980s. Under the latest FIA historic regulations, cars that competed up to 1990 are now eligible for classic events – with many of them now at the forefront of the action.
Luigi Battistoli, co-driven by Fabrizia Pons, won the rally for the second consecutive year, followed by his teammate Massimo Pedretti in another Lancia Delta. Former Norwegian champion Valter Jensen was third in a classic Porsche 911, showing the versatility of Pirelli's historic rally product, which combines vintage looks with modern technology.
The rally was held on fast asphalt roads in northern Spain that were slippery and affected by extreme adverse weather. The first two stages were run in dry conditions, but from then on there was rain and even snow, with temperatures ranging from zero to 20 degrees centigrade.
As well as the P7 Corsa Classic, the Pirelli drivers used the new Rain P7 Classic, in soft W7 compound and 235/45-15 size from the third stage onwards, once conditions deteriorated. This new tyre is capable of rapidly evacuating water and providing grip on slippery conditions, making it the perfect all-round solution.
Pirelli's product manager Terenzio Testoni commented: "It was a triumphant debut for our new tyre and a hugely entertaining rally because of the massive variety of weather conditions we experienced, from sunshine to rain to snow. This rare variation of conditions really showcased the wide-ranging abilities of our new rain tyre, which proved to be very effective even in the snow."
Battistoli and Pirelli now lead the FIA European Historic Rally Championship – the winning combination from last year.