Pirelli reintroduces tyres for classic Porsche models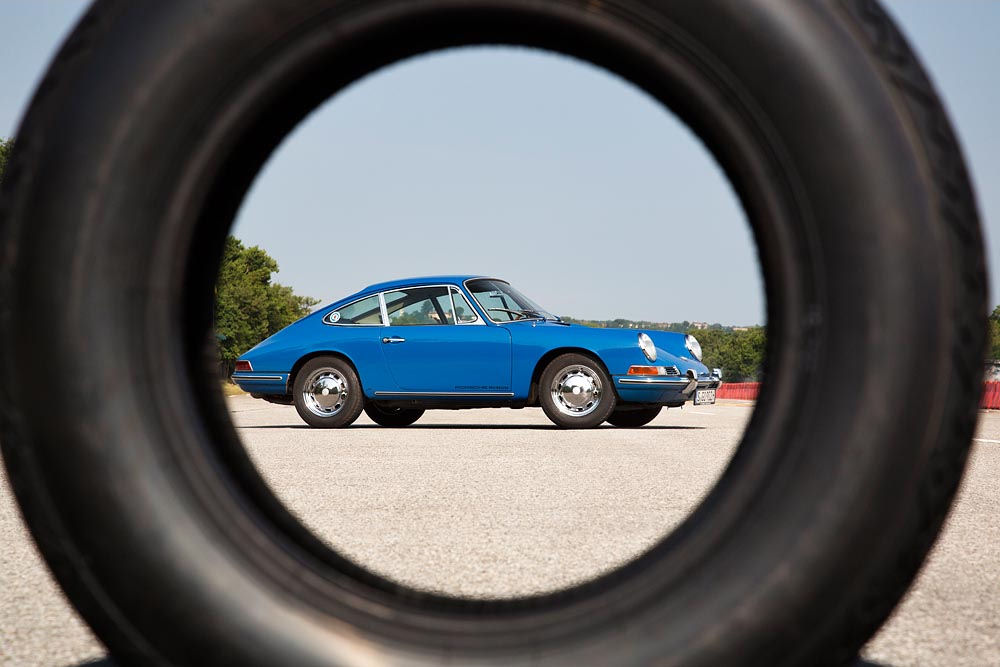 About 70 per cent of all Porsche models ever built are still in a roadworthy condition today. Owners seeking to keep their car looking as original as possible want a tyre that looks the part, and Pirelli has worked with Porsche to develop a number of approved fitments that match the tyres available when the cars were new. While these tyres feature a period look and tread design, modern compounds and construction are used, and Pirelli comments that this pairing of classic looks and modern technology allows for better-balanced driving characteristics than can be gained from older, original tyres or non-approved matching-size tyres.
A total of 32 tyre recommendations – 161 summer and 131 winter sizes – are available for Porsches built between 1959 and 2005, including the Porsche 356 B and C, Boxster (986), 911 (G Model, 964, 993 and 996) and 914, as well as for the transaxle 924, 928, 944 and 968. All these new classic tyres carry the 'N' designation on their sidewall, marking them as tyres homologated by Porsche. Available fitments include the Pirelli CN36, P7 and P Zero Rosso; this last-mentioned tyre was original equipment for the Porsche 993 in 1994, and is now available in 11 dimensions. The semi-slick P Zero Trofeo R is also available in 16 to 18-inch fitments and in bespoke 20-inch sizes.
"Pirelli researchers work hand in hand with engineers from Porsche in order to develop bespoke tyres for each model in the ranges mentioned above," shares Maurizio Boiocchi, Pirelli's general manager technology. "These special tyres, engineered by Pirelli, meet the individual needs of every Porsche. They are custom-designed for each model in order to showcase its performance characteristics."
To optimise the tyres, Porsche testers cooperated with the former World Rally Champion Walter Röhrl, who provided input into fine-tuning tyre handling. "In earlier years, the handling was not that complete and balanced," he comments. "The new generation of tyres correspond to the way of driving a demanding sports car better than ever."
Pirelli states that its classic fitment, along with tyres to fit more recent models, are available at every Porsche Classic partner and Porsche centre.