Steve Hewitt joins Bridgestone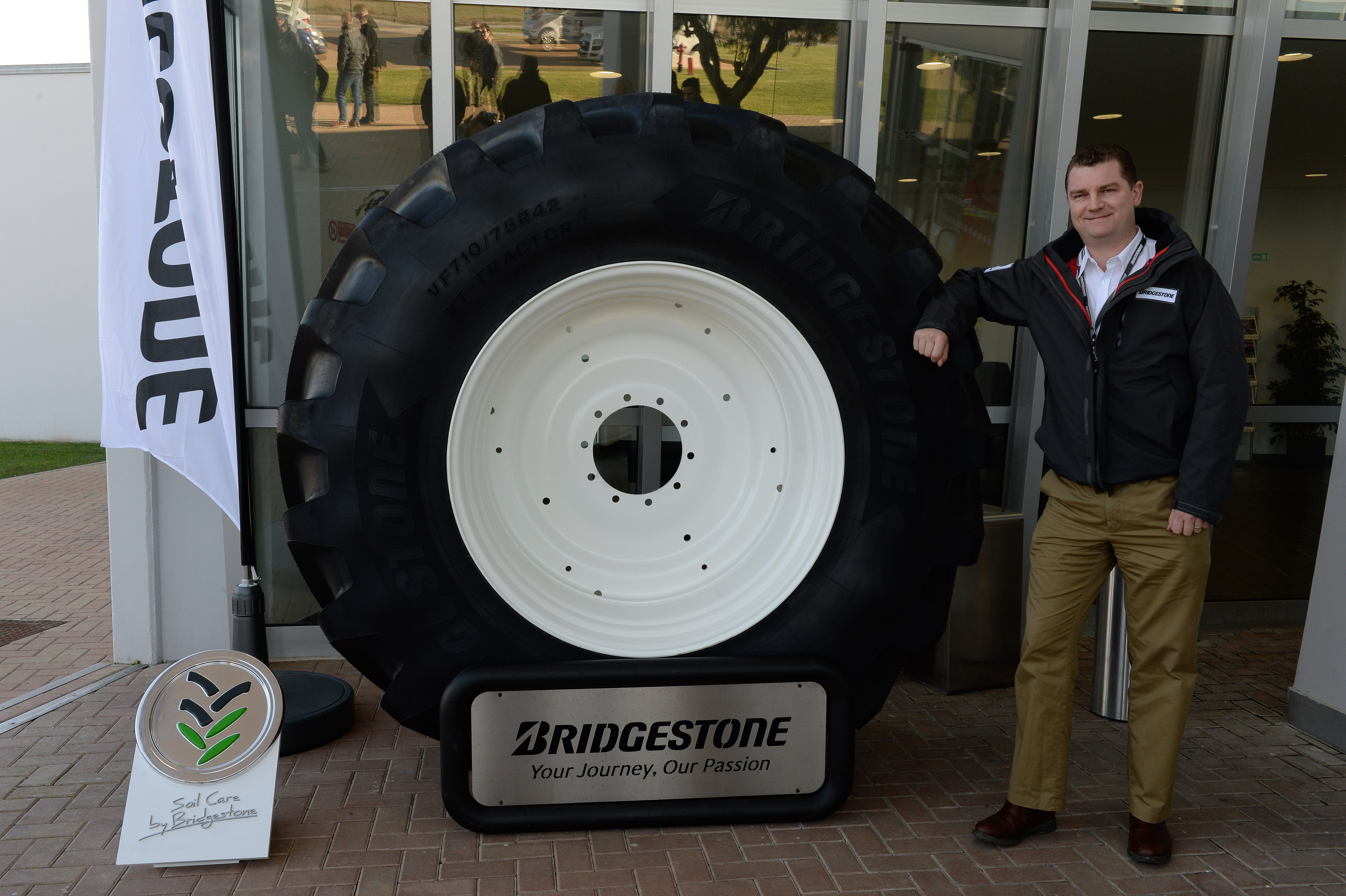 Steve Hewitt, who boasts 25 years' experience in the industry at brands including CNH Global and JCB, has joined Bridgestone's agricultural tyre team at the same time the firm is launching its VT Tractor tyre to dealers. According to the company, the 43 year-old said that the opportunity to work with a blue chip company like Bridgestone – at a time when an innovative new product was being introduced to the market – was extremely compelling:
"I do see similarities between Bridgestone and JCB as they are both highly respected brands which are leaders in their own industries. I feel that I can contribute towards the progression of the agriculture ranges as a whole and the duel brand relationship between Bridgestone and Firestone is something to be excited about."
Following a reorganisation of the company's brand structure, the new Bridgestone range is positioned to complement the existing Firestone agricultural tyre business. Firestone reports that it has invested heavily to renew its product portfolio and "has built a strong position in the European market".
Meanwhile, Bridgestone officially showed off the attributes of the VT-TRACTOR at its European proving ground near Rome in January, where Steve Hewitt was on hand to communicate the tyre's 'very high flexion' (VF) construction and advanced tread design.
In addition, the tyre was designed to operate at lower inflation pressures with larger footprints, helping farmers to harvest greater yields, work faster, carry heavier loads and consume less fuel – all while protecting the soil.
Hewitt reflected on the current state of the industry and said that while the machinery and equipment market could be described as 'static', this wouldn't be the case for long:
"Farming ebbs and flows. This has always been the case. There is a reluctance to buy new machinery but there are certainly opportunities to look forward to. The farming industry is streamlining to an extent, where there will be fewer farms, but those farms that remain will be bigger. This provides us with a real opportunity, as these farms will need to operate with much more efficient machinery. We need to tailor our offering accordingly by providing more fuel efficient products, with less soil compaction and an ability to carry greater loads."