Bridgestone 'sowing seeds' after 'best' LAMMA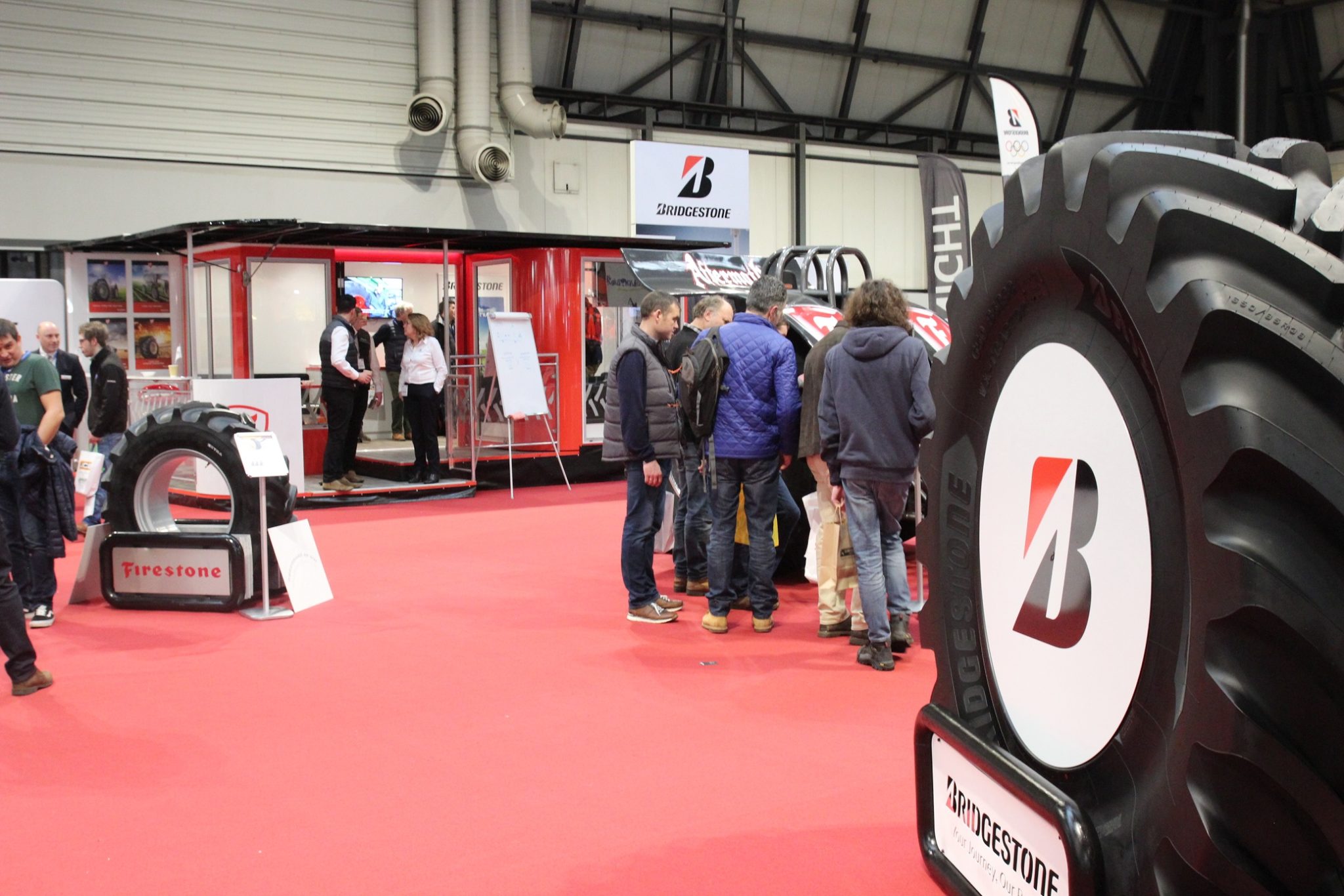 Bridgestone says it is "sowing the seeds for a busy season of sales amongst farmers and contractors, following what it describes as its "best ever" showing at LAMMA. Agriculture sales manager Stephen Lamb and his team presented the features of the manufacturer's premium VT-Tractor range. With spring drilling planned for the coming weeks and months, and the UK's wet weather causing headaches, the VT range offsets the worst that these elements can throw at farmers as it can operate at lower inflation pressures. With much larger footprints, the wettest and boggiest of land is still protected as a result.
Bridgestone has exhibited at LAMMA for a number of years, but called the January 2020 Birmingham NEC show its "most successful yet", based on the business leads generated over the two days. Alongside the VX-Tractor tyre – fresh from a nationwide tour – the Firestone Performer 70 – 85 Extra for medium horsepower tractors was also featured.
The team demonstrated the longevity of its Firestone Maxi Traction 65, with wider lugs and footprint, providing a larger ground contact area which extends its tyre life further. This economy is carried onto the road where the tyre's larger lug overlap increases wear resistance on hard surfaces.
A multi-V8 modified tractor puller called 'Aftermath' made an impression on the company's stand, fitted on Firestone Puller 2000 tyres.
Bridgestone's agriculture sales manager Stephen Lamb said: "This was an extremely successful presence for us, as we were able to win hearts and minds with a great number of our principal dealers, not to mention new customer prospects.
"We were extremely pro-active in our approach and were able to communicate the benefits of both the Bridgestone and Firestone ranges to an ideal audience. In terms of visitor numbers and new prospects, this was our best ever LAMMA showing, by far."