Klarius appoints multilinguist to develop European sales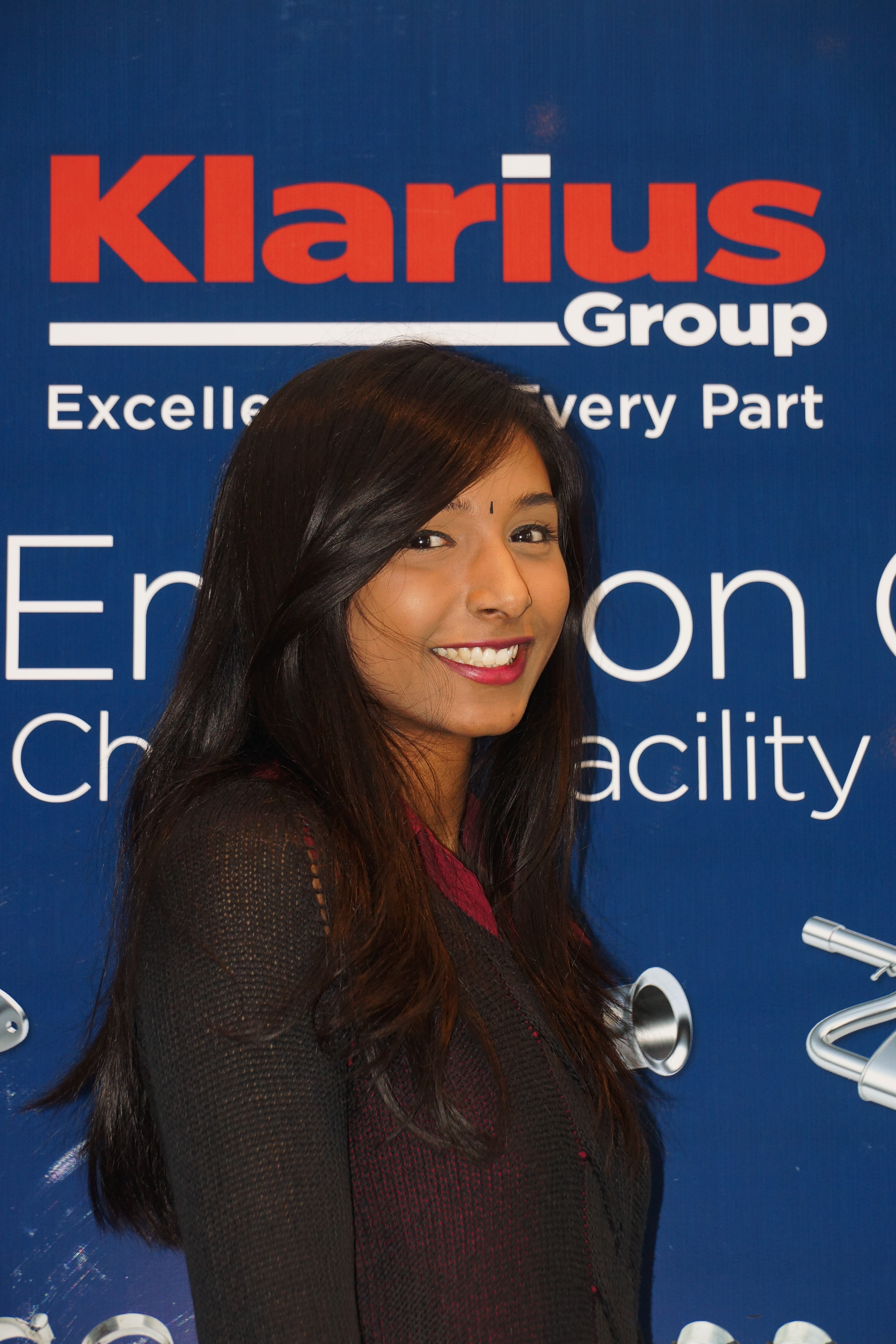 UK exhaust and emission control products manufacturer Klarius has recruited a fluent German speaker to help develop its business in Europe. Thinusa Thilagarajan (22) was born and brought up in Oberhausen, Germany and has just graduated with a degree in psychology from the University of Warwick.
As well as German and English she also speaks fluent Tamil, along with several other languages to varying degrees. As part of her studies she looked into various aspects of behaviour in the workplace and how people interact with one another.
Klarius has given Thilagarajan a wide brief, including working with existing German clients and identifying new business opportunities. Based in Cheadle, Staffordshire, home of the company's world class technical centre & manufacturing facilities, Thilagarajan will liaise closely with customer services, logistics and technical centre teams to nurture and deliver growth across the companies export markets.
Klarius' research and development programme means that new products come on stream frequently, so Thilagarajan will share her time at the home of the company's test track and in Germany. The company has over 11,000 parts in its portfolio including exhausts, catalytic converters, diesel particulate filters and mountings and mainly targets the aftermarket. It is recognised as one of Europe's most efficient automotive component manufacturers and is able to adapt quickly to changes in market and customer requirements.
"One of the hallmarks of the automotive industry is the speed with which the technologies develop," says Thilagarajan, "so there is always a new development to learn about and promote to our customers."