Pirelli supporting Burton Albion Community Trust Ghana project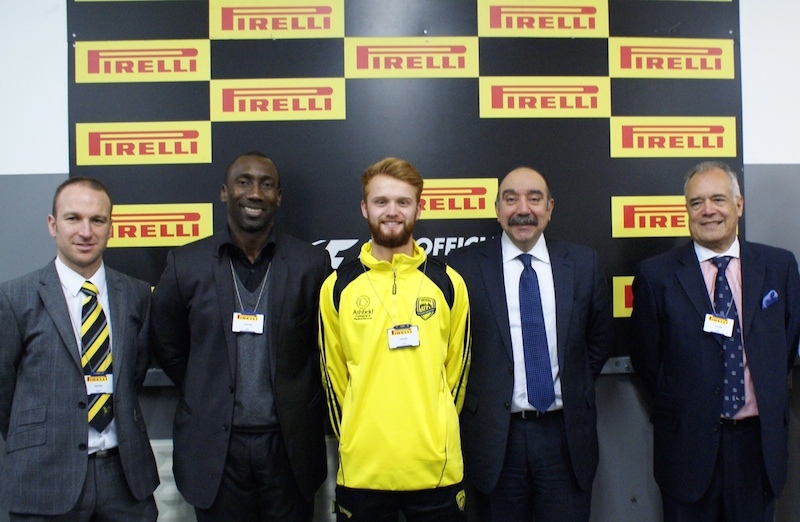 Pirelli will support local football club Burton Albion FC's Community Trust Ghana project for the second consecutive year. The tyre manufacturer, a long-term sponsorship partner of Burton Albion, is donating £500 to apprentice Joe Green's target of £2,500 to support his travel costs to participate in the project. The Burton Albion Community Trust Ghana project involves young people travelling to Ghana to help with various community projects, such as building houses in some of the most deprived areas in the world as well as volunteering in schools. Green will visit Ghana in May for 11 days.
The project allows visitors to develop key life skills including team building, leadership and communication while making a real difference to the lives of children in Ghana. Younsters on the trip will have the opportunity to immerse themselves in Ghanaian culture with Ewe lessons, drumming, dancing and Ghanaian gatherings allowing them to learn about their new surroundings.
Green, 19, has just completed an apprenticeship with Burton Albion Community Trust in Sports Coaching and has now progressed to taking a Foundation Degree with BACT through the University of South Wales.
To celebrate the ongoing partnership Burton Albion manager Jimmy Floyd Hasselbaink, chairman Ben Robinson and Green himself visited the Pirelli factory in Burton upon Trent.
Pirelli UK managing director Dominic Sandivasci said: "Projects like this are essential in Burton and here at Pirelli we are very proud to support this initiative. It is important for us to continue to develop our strong links with the local community. I wish Joe the best of luck in his fundraising and hope he enjoys this once-in-a-lifetime opportunity."
Ben Robinson, chairman at Burton Albion, added: "Pirelli is a key partner of ours and we are incredibly grateful for the continued support. The Ghana project is a unique programme that allows individuals in the area to take on a challenge and make a real difference to a community. Joe has come through our career pathway and we expect this experience to be life-changing for him. We wish Joe well and look forward to continuing our relationship with Pirelli."