Goodyear awarded in Luxembourg for IntelliMax technology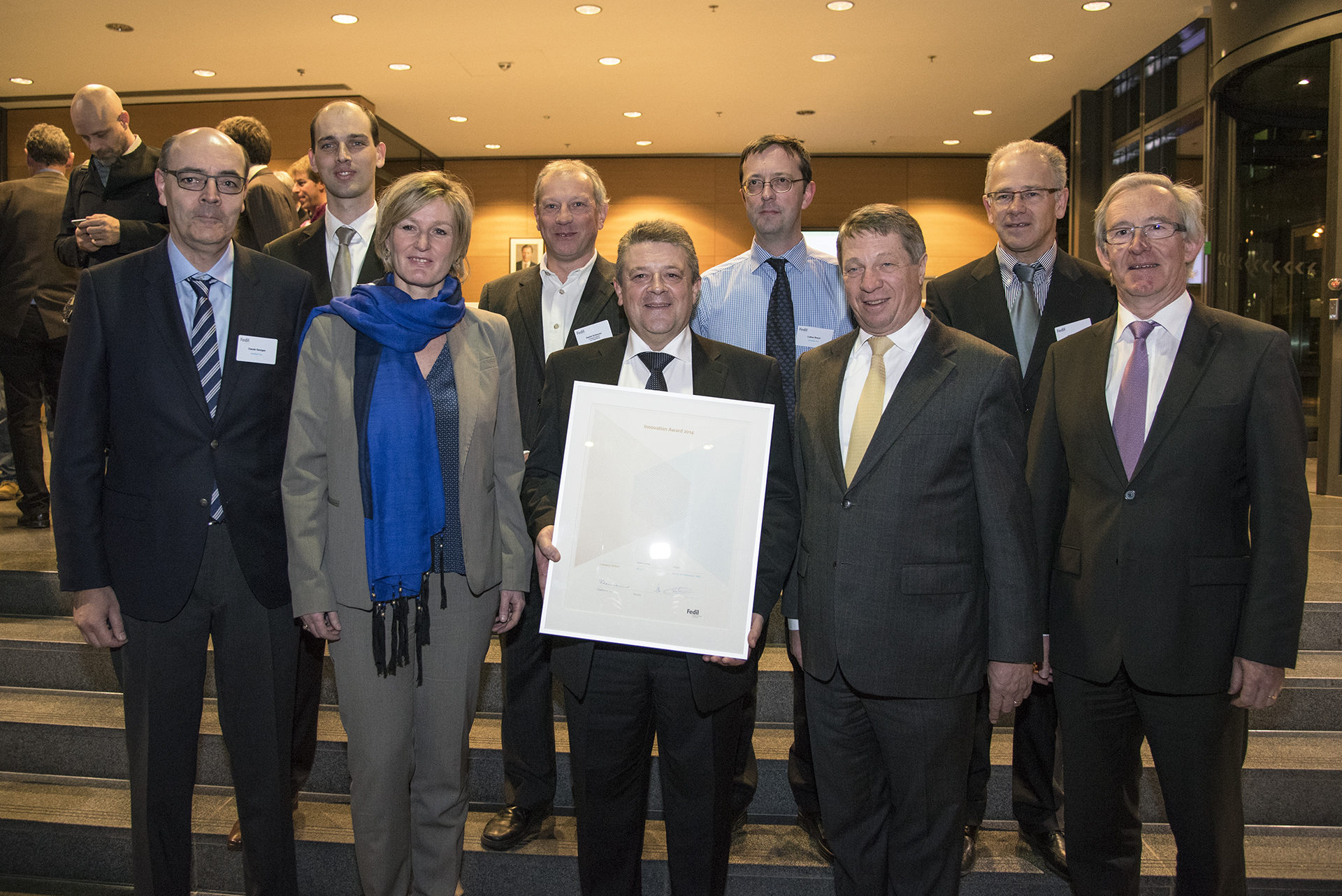 For the third time in five years, Goodyear's Europe, Middle East and Africa business unit has been acknowledged by the Luxembourg Business Federation (FEDIL). The latest honour, this year's innovation award, was given for the tyre maker's IntelliMax Groove Technology for truck tyres, which was first introduced on the Fuelmax S steer axle tyre.
Goodyear says the FEDIL jury was impressed by the technology that ensures tyre performance continues at a high level throughout a tyre's life. IntelliMax Groove Technology is a 'hidden' tread pattern moulded in the tyre, and a new pattern appears as the initial tread wears. This ensures that high levels of grip and low rolling resistance are maintained. "The award again recognises the high level of innovation as well as the high research and development capabilities of the Goodyear Innovation Centre Luxembourg (GIC*L) in Colmar-Berg," comments the tyre maker.
The award ceremony took place in Luxembourg City on 10 December 2014 in the presence of Francine Closener, Luxembourg's Secretary of State of Economy. The prize was presented to Jean-Marie Feller, project manager Tire Technology Commercial at Goodyear Europe, Middle East and Africa, who accepted the award on behalf of GIC*L.
"We are again honoured to receive this award from the Luxemburg government. Winning this award for the third time is a clear proof of our high level of innovation at Goodyear. Our IntelliMax Groove Technology is not only innovative, it satisfies the needs of our customers in the road transport industry and helps them to reduce their operational costs by low fuel consumption," said Henk van Tuyl, director Tire Technology Commercial Tyre at Goodyear Europe, Middle East and Africa.
The new Fuelmax family is Goodyear´s most fuel-efficient truck tyre range. The IntelliMax Groove Technology in the Fuelmax S includes an initial tread attern that has two circumferential grooves with three contact ribs, which ensures high level of performance and low rolling resistance, and when wear progresses to 50 per cent, five new grooves with six ribs appear for mid-life of the tyre. At a wear level of about 75 per cent, four contact ribs remain ensuring good wet grip until the end of the tyre's usable life.