Goodyear recertified as a 'Top Employer'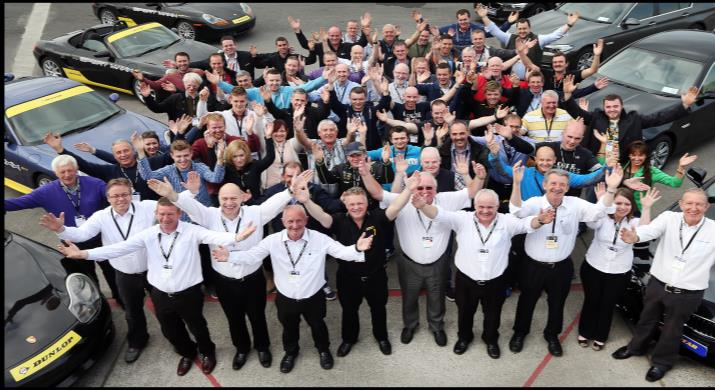 Goodyear Dunlop Tyres UK has been awarded Top Employers United Kingdom 2016 and Top Employers Europe 2016 certification by Netherlands-based organisation Top Employers Institute. The tyre maker's UK business gained Top Employer certification along with Goodyear's European headquarters and 11 other national and regional operations. This is the fourth consecutive year that Goodyear Dunlop has gained certification in the UK and Europe.
"Our comprehensive independent research revealed that Goodyear Dunlop Tyres UK provides exceptional employee conditions, nurtures and develops talent throughout all levels of the organisation and has demonstrated its leadership status in the HR environment, always striving to optimise its employment practices and to develop its employees," states the Top Employers Institute.
The other Goodyear operations receiving Top Employers 2016 certification are Belgium, France, Germany, Italy, Luxembourg, Netherlands, Poland, Slovenia, Spain, Turkey, South Africa and the United Arab Emirates.
The Top Employers Institute "globally certifies excellence in the conditions that employers create for their people." Goodyear Dunlop says the focus of the Institute's research is closely aligned to Goodyear's Top Talent and Team philosophy and the corporation's common goal to "attract, develop, motivate and retain the best team of associates." The institute's pre-certification audit covers key areas of human resources policy. Goodyear shares that it scored "particularly highly in talent strategy, performance management, career and succession management and learning and development."
Commenting on Goodyear Dunlop's performance in Europe as a whole, Dennis Utter, global business director for the Top Employers Institute, commented: "Optimal employee conditions ensure that people can develop themselves personally and professionally. Our comprehensive research concluded that Goodyear EMEA provides an outstanding employment environment, and offers a wide range of creative initiatives, from secondary benefits and working conditions, to performance-management programs that are well thought out, and truly aligned with the culture of their company."