Didcot's Scotlands Ash Garage launches website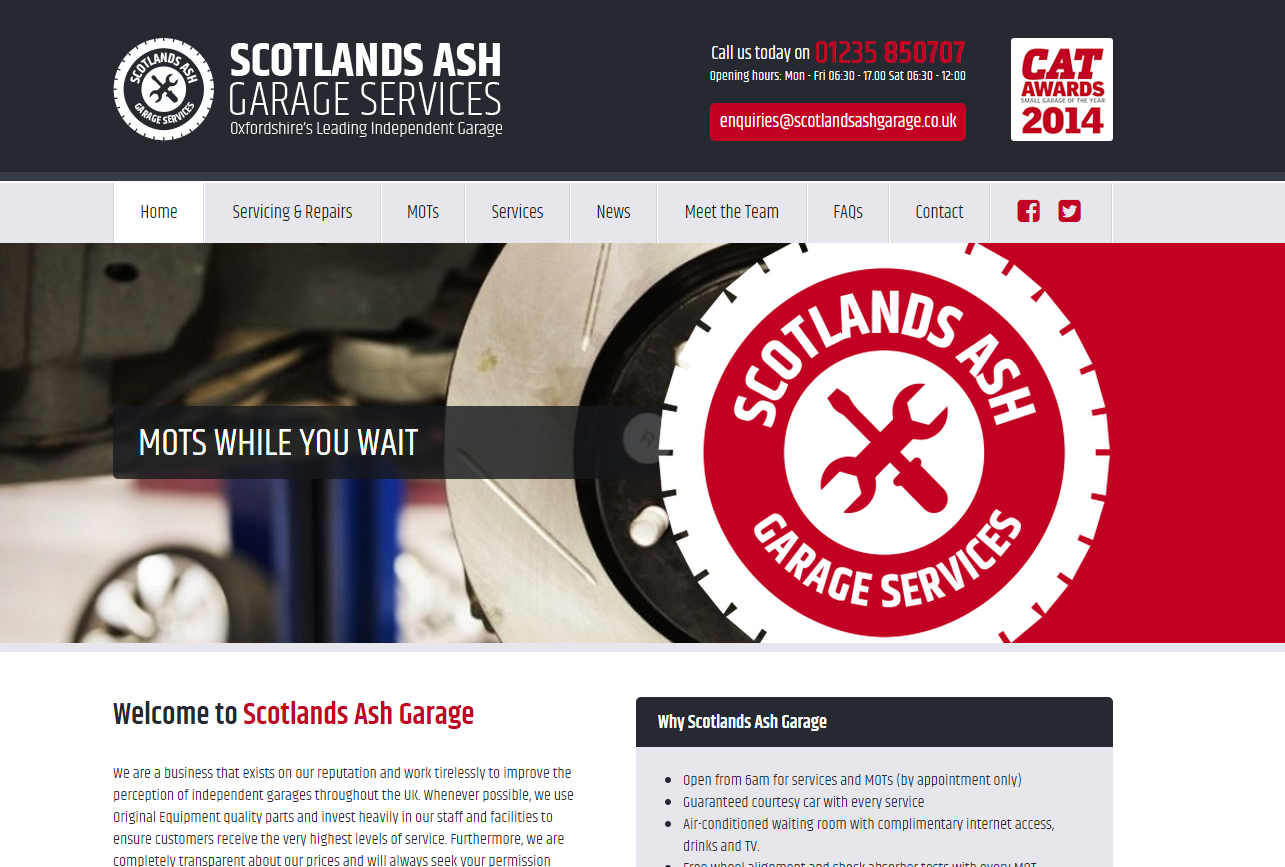 Oxfordshire's Scotlands Ash Garage has launched a new website providing an improved interface and updated information about its range of services. Peter Welch, Scotlands Ash Garage owner, said that the site "underlines our commitment to hassle free, safer motoring for Oxfordshire motorists." Over a year in the making, www.scotlandsashgarage.co.uk is designed to make it easier for customers to book in work and to view the independent garage's latest developments.
The site includes a full breakdown of all the services available from the garage including air-conditioning service and re-gas, DPF restoration, TerraClean, battery sales, tyres and courtesy cars. A comprehensive Q&A on TerraClean, a service designed to restore MPG and reduces emissions, is also available to view.
Other investments made by Scotlands Ash Garage recently include more than 28 courtesy cars; new equipment for crash repairs; and a state-of-the-art fuel tank draining machine that uses air pressure to remove the incorrect fuel from a vehicle's tank without dismantling anything.
During winter, Scotlands Ash Garage is offering Oxfordshire motorists free winter vehicle checks as part of its drive to raise awareness of the potential hazards of winter driving and the need to operate a vehicle that is fully roadworthy.
Welch added: "Our business continually changes and so investment in it is key to ensuring we offer motorists the most up to date services. To this end, our new website reflects our expanding range of products and services."