Jolyon Palmer joins Lotus as F1 test/third driver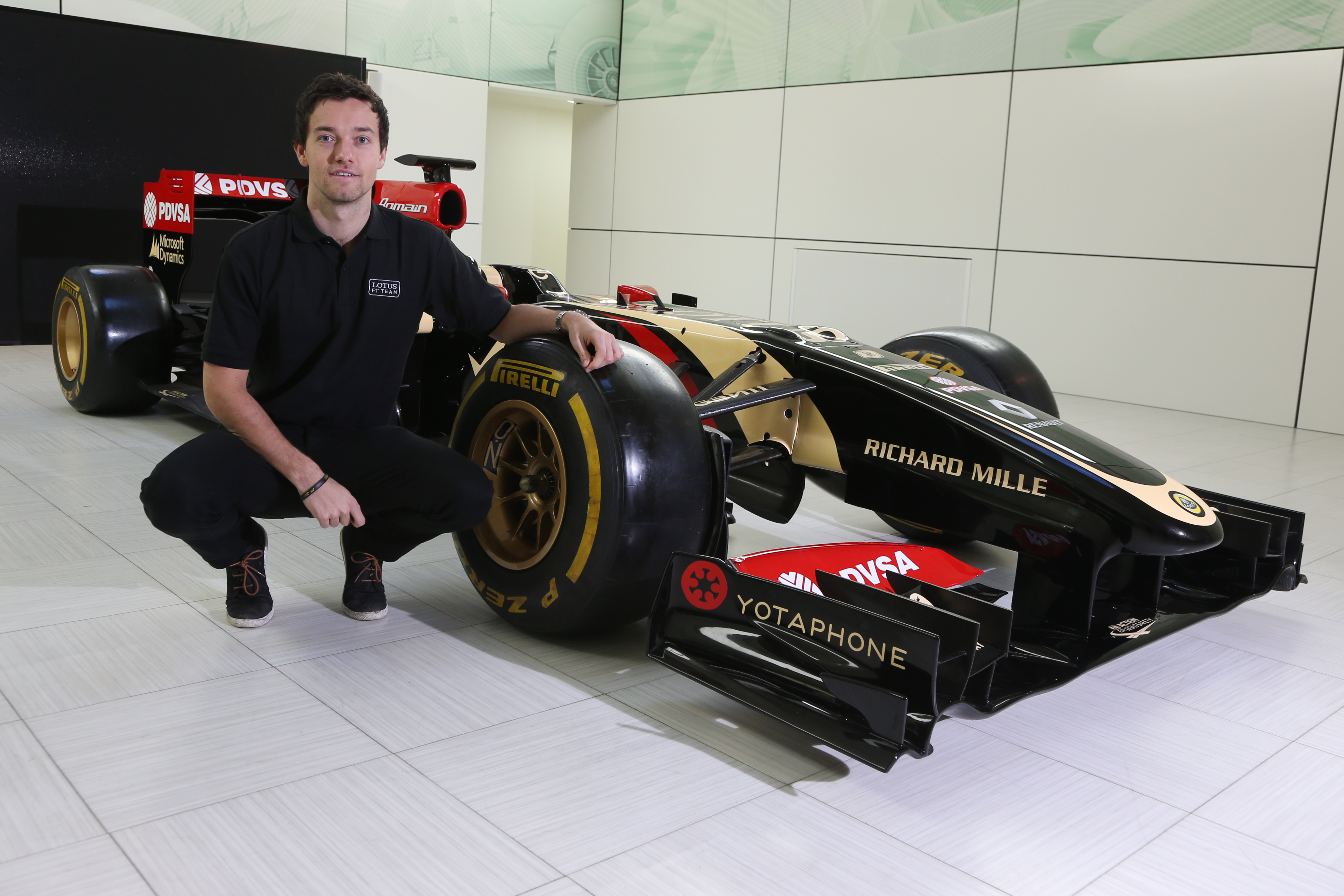 Jolyon Palmer, the reigning GP2 Series champion, has joined Lotus F1 Team as third driver for the 2015 season.
Palmer will attend all grands prix races and F1 tests with Lotus F1 Team throughout the 2015 season, will drive in a significant number of Free Practice 1 sessions, and will contribute to the car's testing and development during the season. He will also fulfil the role of reserve driver.
Palmer is the first British driver to win the GP2 Series since two-time Formula 1 World Champion Lewis Hamilton. Palmer won the 2014 GP2 title in record-breaking style, with the greatest amount of points scored in a season (276) and the most consecutive points finishes (19). Lotus F1 Team's two other drivers, Romain Grosjean and Pastor Maldonado, are both also former GP2 champions.
Said Palmer: "I'm delighted to be moving into F1 with Lotus F1 Team this year as third driver and I'm very grateful for the opportunity they have given me. My goal has been to become a race driver in a competitive F1 team for 2016 and Lotus F1 Team is a great opportunity for me, particularly with Mercedes engines now. To be able to learn with a major F1 team by working closely with them in every area and getting a lot of mileage in the car is the best way possible, as Valtteri Bottas proved. I am delighted to be joining Lotus F1 Team at such an exciting time and my objective is to earn a long-term future with them."
Gerard Lopez, chairman and team principal, Lotus F1 Team, said: "Jolyon is a fantastic talent and a very credible driver to fulfil the role of third driver at Lotus F1 Team. Romain and Pastor are both GP2 Series champions, so we know what a fantastic proving ground GP2 provides. For Jolyon to have enjoyed such a successful season as he took his title last year shows his superb potential for the future. We are looking forward to seeing him in team colours and behind the wheel of our 2015 car, the E23 Hybrid, which represents an exciting new era for Lotus F1 Team."