Traction the key to Bahrain grand prix – F1 exclusive tyre supplier, Pirelli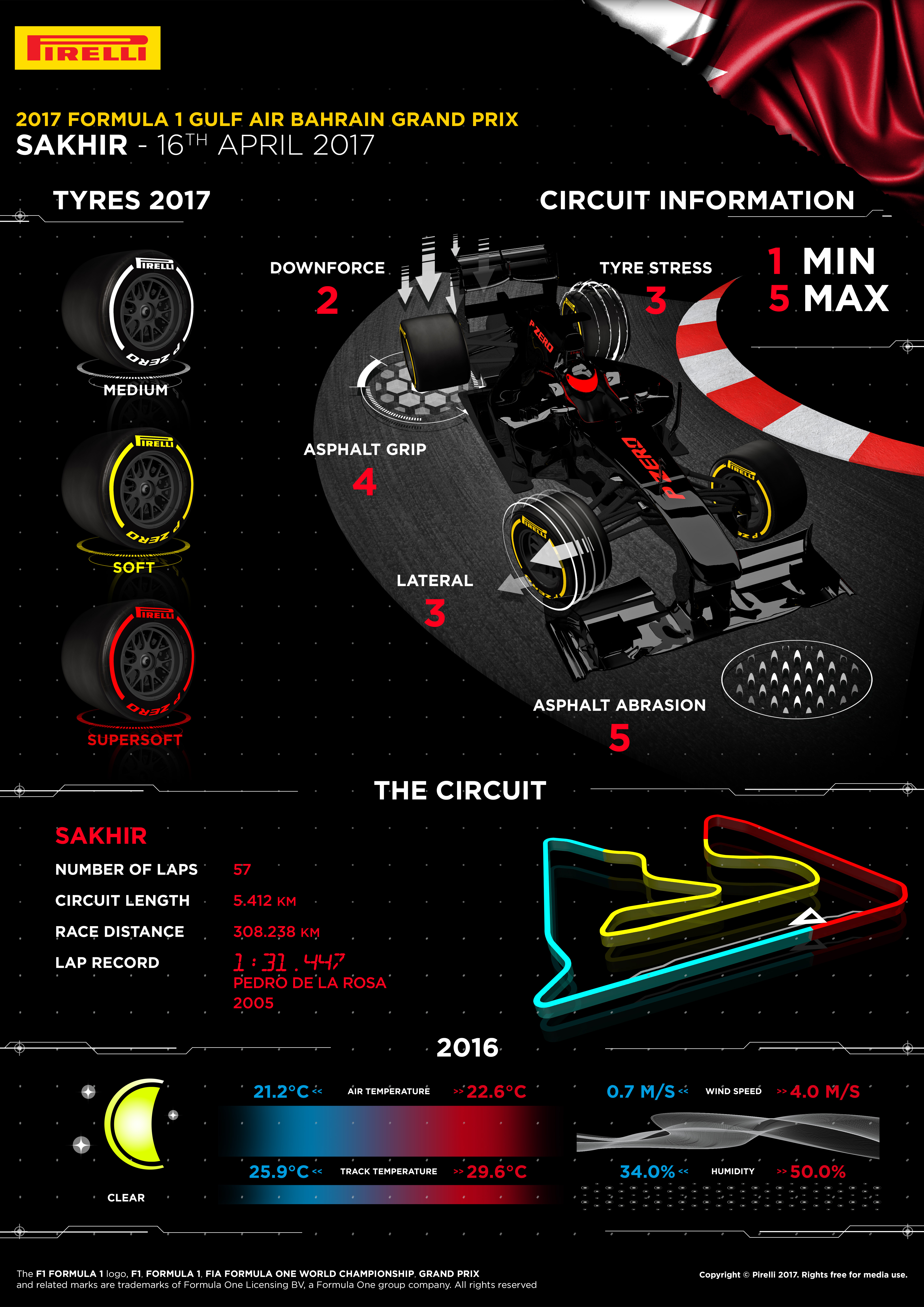 Formula One's teams will use the same three compounds selected for China at Bahrain's Sakhir circuit: the P Zero Red supersoft, P Zero Yellow soft, and P Zero White medium. Knowing the track as a favoured year-round test venue for various series, Pirelli states that it will above all test traction, especially since it is the first of three scheduled night races for the 2017 season. With this in mind the pattern of tyre behaviour and track evolution isn't exactly the same as it would be during a conventional afternoon race. Tactics can also vary: there were nine different strategies in the top 10 last year, with the winner using three stops. For the first five races the teams all have seven sets of the softest compound available, four sets of the middle compound, and two of the hardest compound.
Mario Isola, head of car racing at Pirelli, states: "The biggest gains at Sakhir are all to be found in traction: it is quite a stop-start circuit, so getting the power down properly and keeping the rear tyres in good condition is very important.
Last year we found quite a high degree of wear and degradation, so it will be interesting to see how this has changed with the introduction of our 2017-specification tyres. The second free practice session will be particularly important, as it is the only one held in representative conditions of qualifying and the race."
Bahrain is also the first round of this year's inaugural FIA Formula 2 Championship, which is the new name for the GP2 Series. The tyres for this race will also be supplied by Pirelli.