New owner for insolvent Reifen Ihle's retreading operation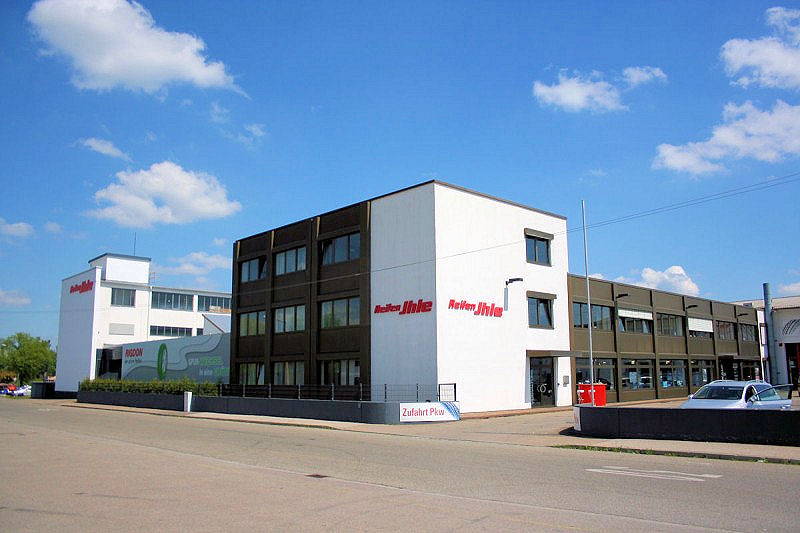 The retreading business belonging to insolvent German tyre company the Reifen Ihle Group now has a new owner. The sales contract was signed late last Friday, and follows the divestment of the firm's 12 Point S tyre retail centres to regional retailer Reifen Müller at the end of October. R-I-G Technische Produkte GmbH has been acquired by Frankfurt am Main-based holding company Prolimity Capital Partners and will now be operated under a new entity, Rigdon GmbH.
The managing director of this new company, Christoph Fluhr, told our German sister publication Neue Reifenzeitung that retreading will continue at the existing site in Günzburg (Bavaria), and 110 jobs from the 140-strong R-I-G Technische Produkte workforce have been retained by Rigdon GmbH; the 30 job cuts mostly affect administrative positions and auxiliary operations. Going forward, Rigdon GmbH intends to strengthen its sales activities and is implementing an all-new marketing model.
This marketing model, the so-called 'Medium-term strategy Rigdon 2020' (Mittelfriststrategie 'Ridgon 2020'), needs to address business development in a German and European retreading market where overcapacity has been an issue for some time now. Christoph Fluhr confirmed that the Rigdon retread product portfolio would initially remain the same as before, however he emphasised that the company's production "is fundamentally undergoing testing" – this means changes to the line-up as part of the Rigdon 2020 strategy are very feasible.
According to Dr. Peter Mauritz, managing partner at Prolimity Capital Partners, the holding company views the acquisition of Rigdon as a chance "to redevelop a long-established company with economically attractive, high quality tyres, a company well-positioned within a stable market. Countless longstanding customers in Germany and neighbouring countries value the reliability and cost effectiveness of Rigdon products."
Prolimity aims for "solid growth" at Rigdon GmbH, and this means adopting a more active approach to marketing under the Rigdon 2020 model. In the past, R-I-G Technische Produkte's focus on one "strategic major customer" – Continental – led to marketing taking a back seat. This will now change as, while Prolimity plans a long-term involvement in the retreading operation, Fluhr commented to Neue Reifenzeitung that a holding company can always be only "a temporary partner." And when the time to resell the business finally arrives, the issues of recent times must be a distant memory.
As mentioned, most of the 30 takeover-related job cuts involve administration and auxiliary operations. Most, but not all. One further casualty is managing director of the insolvent R-I-G Technische Produkte GmbH, Jürgen Eigenbrodt, who has left the company. The family that previously owned the Reifen Ihle Group is also not directly involved in Rigdon GmbH, and has sold the site where the retreading operation is located (the land itself was not included in the insolvency) to Prolimity.
Holding company Prolimity Capital Partners focuses on medium-sized businesses in exceptional situations. Prolimity is an active investor and provides enterprise assistance to the companies in its portfolio. It also advises companies in crisis situations, and develops and implements restructuring concepts.