Goodyear reports healthy UK, European growth for FleetFirst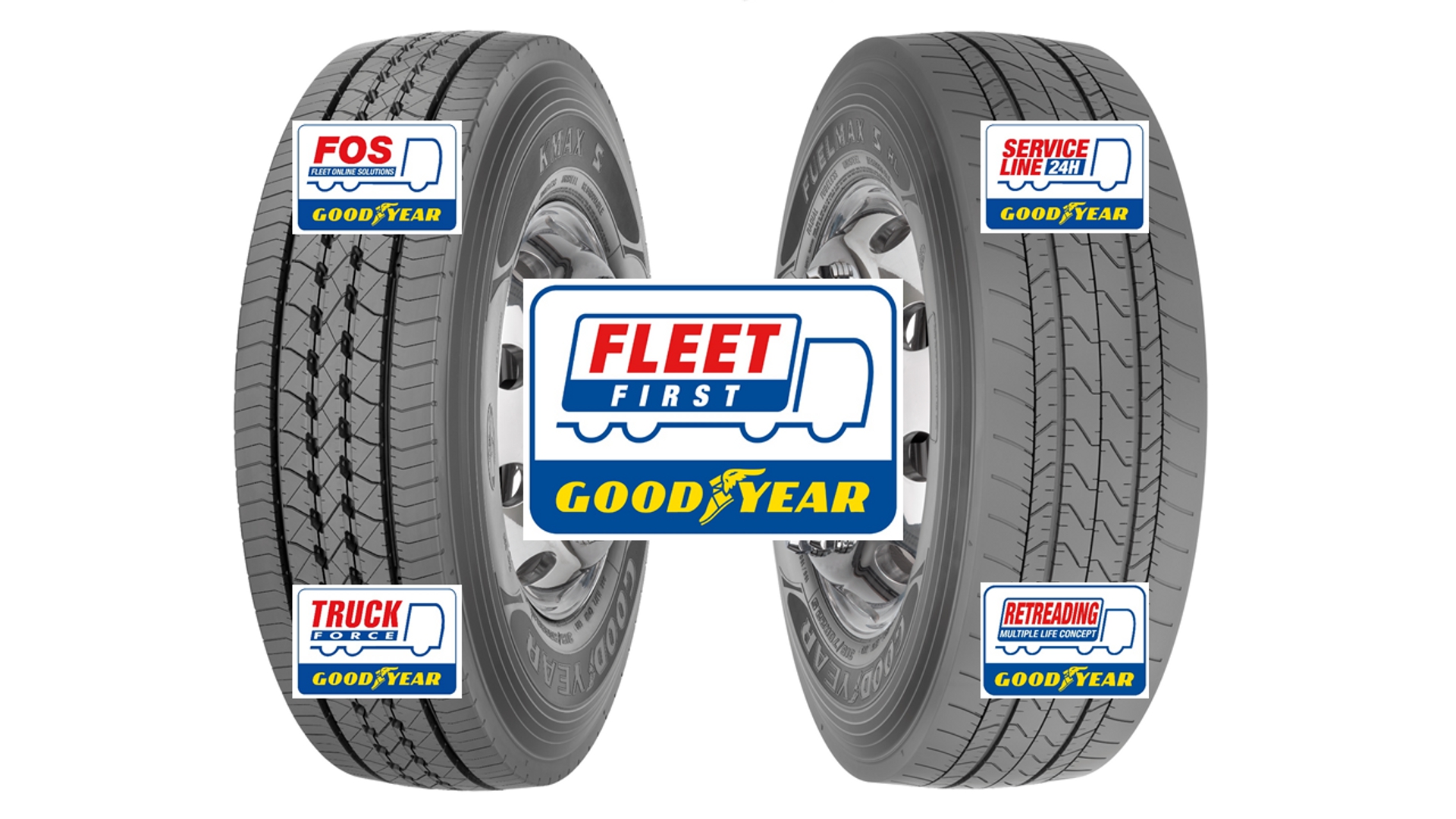 During the course of 2014, Goodyear's FleetFirst fleet tyre management programme has enjoyed considerable growth throughout Europe. Goodyear Dunlop reports that 75 fleets from nine countries have joined the programme since the start of the year, bringing a total of more than 30,000 additional vehicles into FleetFirst. The new additions to FleetFirst include pan-European fleets based in France, Germany, Poland and the United Kingdom. Arguably the best-known of these fleets is Eddie Stobart, which operates more than 5,000 vehicles, while another large UK-based fleet to sign up during the year is Turners Soham Ltd, which operates more than 2,500 vehicles.
"We are exceedingly please that so many new fleet customers – including numerous renowned companies – chose our service and product programme this year. We view this as clear evidence of the high standard Goodyear offers with its comprehensive FleetFirst range. With FleetFirst, we offer innovative and high-value products, services and solutions that help reduce our customers' overall costs," stated Jan-Piet Huylebroeck, sales director Truck Tyres, Goodyear Europe, Middle East and Africa.
"Innovation and efficiency are our highest priority, therefore this is the perfect partnership from our point of view," commented Tim King, group fleet director at Turners Soham. "Goodyear's proven TruckForce service portfolio additionally ensures that our fleet's downtime is kept to a minimum. This allows us to gain the best use of our tyres and offer our customers an even better service."
Through FleetFirst, Goodyear looks after more than 250,000 vehicles in over 20 European countries. It operates over the TruckForce network, which contains around 2,000 service providers in 28 European countries.