Goodyear tyre supply for Volvo's largest wheel loader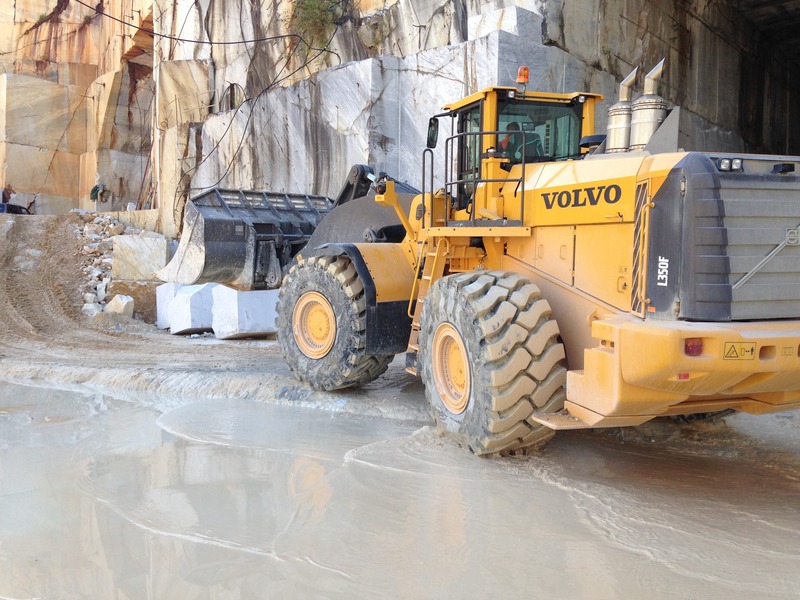 Goodyear's latest OTR tyre, the RT-5D, has celebrated its original equipment debut with Volvo. The Swedish firm is fitting its L350F wheel loader with the level 250 (L5) severe service radial in size 875/65 R33. The RT-5D is also currently available in a 29.5R25 size, with further sizes to follow.
The L350F is the largest wheel loader that Volvo produces at present. It weighs 56 tonnes and has a 397 kW (540 metric hp) engine. "We are very pleased that Volvo selected the new Goodyear RT-5D," commented Octavian Velcan, managing director Goodyear OTR EMEA. "In size 29.5R25 it offers in comparison to predecessor model the RT-5C 25 per cent greater load per cycle capacity (according to internal Goodyear tests). These tyres enable our customers to reduce costs over the entire tyre lifecycle. In addition, they offer drivers an improved working environment."
The L5 tyre was designed for use in applications such as quarrying, surface and underground mining, along with demanding industrial environments such as recycling. The tyre features a 'Hi-Stability' casing that is said to contribute to a longer tyre life in aggressive environments, protecting the sidewall and offering a robust bead area.