ATS Euromaster service 'key' to Gwynedd Shipping Group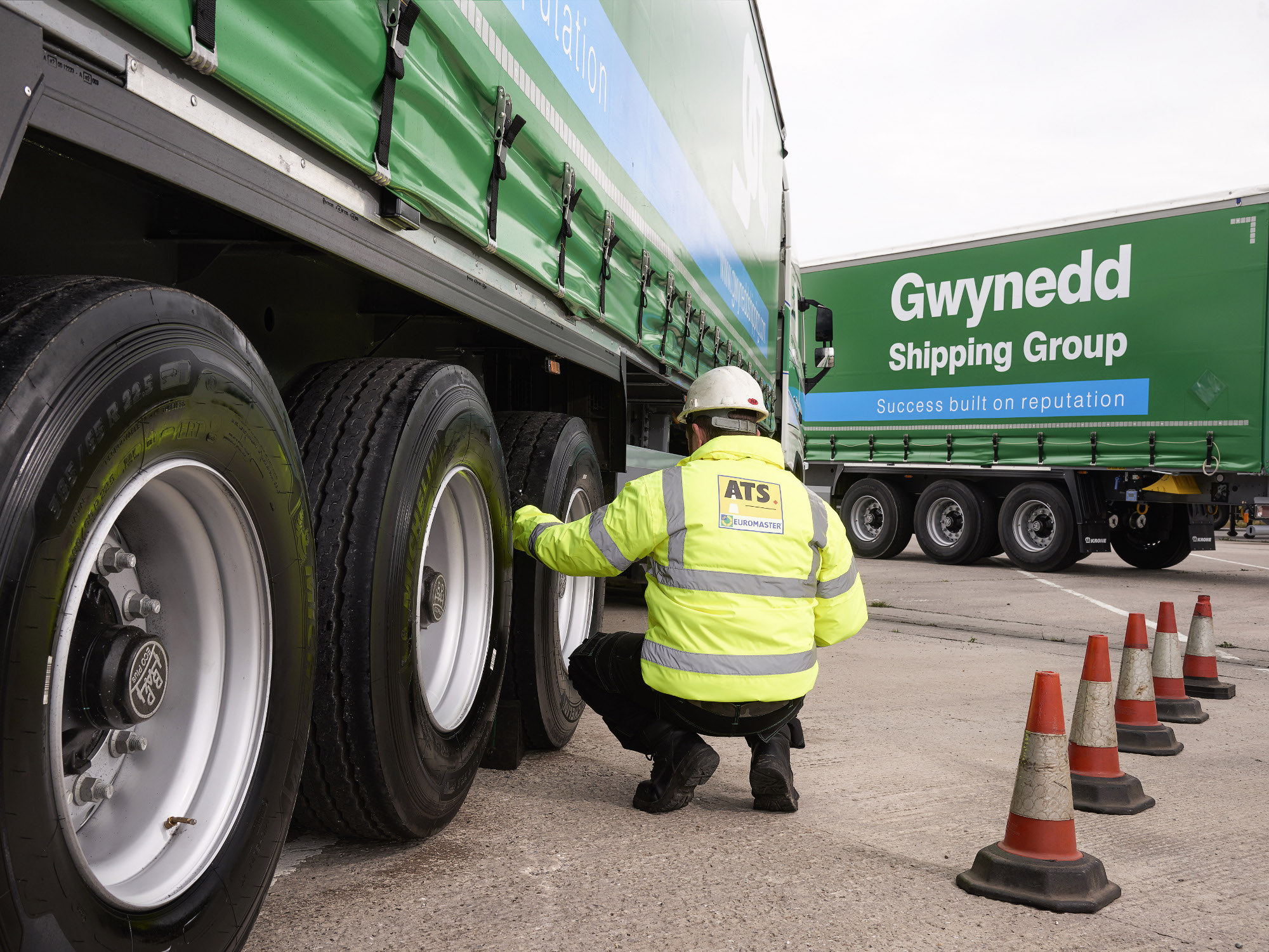 ATS Euromaster's service is "key" to a UK-based haulier renewing its contract with the company for the 17th consecutive year. The Gwynedd Shipping Group, which offers a range of haulage services including services to Ireland and specialist domestic steel delivery, runs its fleet of 80 trucks and 600 trailers, seven days a week, double-shifting the vehicles. The company therefore needs a service provider and tyre policy which can manage this high utilisation.
Since the Group began working with ATS Euromaster in 1997, a full Michelin tyre policy has been implemented for the fleet. According to the company, the premium brand rubber, coupled with ATS Euromaster's expertise in tyre management has helped managing director Andrew Kinsella keep control of tyre costs.
He explains: "Tyres are without doubt one of our biggest fleet running costs but ATS Euromaster has helped us get a handle on this spend, by carefully servicing the tyres to ensure they last as long as possible and eliminating the high costs associated with replacements.
"What has also really made a difference is the fact ATS Euromaster tailors the policy around our specific needs. Some of our vehicles carry heavy steel; others travel across to Ireland – ATS doesn't just manage our fleet in a one-size-fits-all way, they look at each vehicle holistically and adapt the policy accordingly."
As the fleet travels across the entire UK, from northeast Scotland to Cornwall, the team relies on the 24/7, year-round support of ATS Euromaster's roadside rapid response service, meaning if any of the drivers suffer a tyre issue anywhere, ATS Euromaster will get them back on the road.