Kumho Tyre partners with R3 for safer UK roads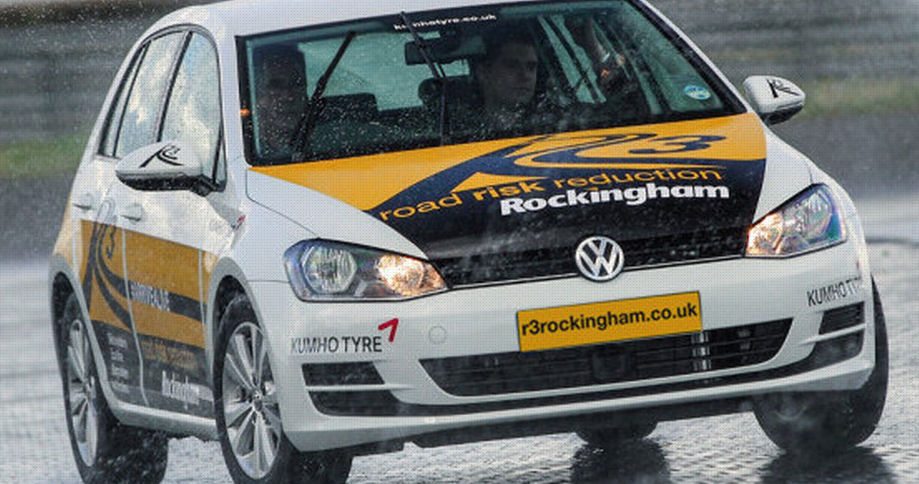 Driver training school R3 (Road Risk Reduction) has selected Kumho Tyre UK as a new commercial partner. The arrangement will see Kumho Tyre UK and the Rockingham Motor Speedway-based outfit work together towards giving British drivers a solid foundation in both attitude and skill. Kumho will equip all R3 cars with its Ecowing ES01 KH27, and on top of this will send all Kumho Tyre UK staff on a bespoke training course with R3 to ensure safe and economical driving.
R3 driver training aims to reduce the risks associated with driving through hands-on-training programmes. Unlike many other courses, drivers are subject to experiencing 'out of control' situations using R3's wet grip skid facility. The training is predominantly aimed at company car and fleet drivers, whilst also focusing on educating young drivers.
"We're really pleased to announce this partnership. Kumho has always been involved in road and driving safety initiatives including TyreSafe and the Children's Safety Education Foundation, so working with R3 felt like a natural fit for the brand," commented Kumho Tyre UK brand manager Dan Woodward. "I know that Steve (co-founder Steve Lewis) and the rest of the team at R3 have worked very hard over the last six months to develop driver training programmes that will educate rather than preach to drivers young and old. We're really glad to be able to help educate British motorists and ensure they are able to enjoy the experience of driving, safely."
Steve Lewis added: "Everyone at R3 is delighted to be working with Kumho Tyre. This support is essential for us to be able to help get some of the 45.8 million registered British drivers to learn the skills needed to be safe on the UK's 245 thousand miles of roads."