Kumho demonstrates latest tyres to dealers at Rockingham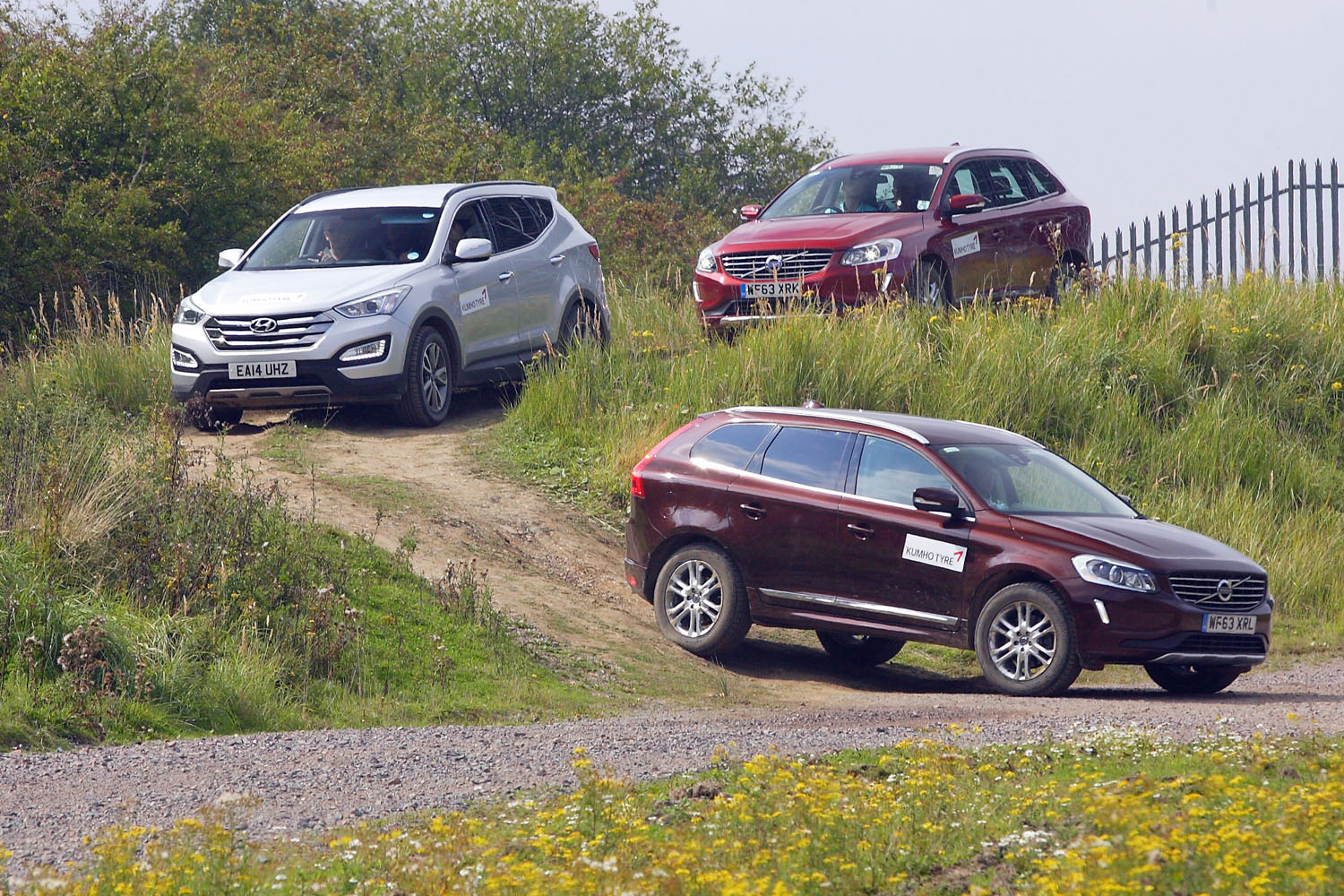 Kumho staged a UK launch for its updated product range at Rockingham Motor Speedway. Dubbed the 'Kumho Experience', the manufacturer's UK marketing director John Thrupp introduced the day long event, which allowed Kumho's national network of dealers and media guests to sample the performance characteristics of such tyres as the Solus HS51 premium tyre, which became available in the last quarter of 2013.
Each of the guests was invited to test drive the new products around various custom designed courses at Rockingham Motor Speedway. The new products tested included:
Solus HS51 – a new product for Europe, emphasising wet performance, which is available in 32 sizes, tested around the iconic Oval Circuit;
Ecowing KH27 – an eco-friendly (low rolling resistance) premium product for the European volume zone with superior wet grip when compared to competitor products, tested on R3's specially designed Wet Grip facility;
Crugen HP91 – a new UHP SUV product which uses high technology material for optimal wet grip and driving stability even at high speeds, tested on special soft course built around Rockingham.
The event also marked the launch of the tyre manufacturer's partnership with R3 (Road Risk Reductions) Driver Training. The scheme, which is based at Rockingham Motor Speedway, aims to reduce the risks associated with driving through a hands-on-training programme, which shows drivers the difficulties they could get into and how to deal with them.
Dan Woodward, brand manager at Kumho Tyre UK commented: "The event was an overwhelming success and provided a fantastic chance for Kumho's network of tyre fitters and dealers to get hands on experience with our latest range of products.
"The three new tyres, each demonstrate how Kumho is working to push forward tyre technology. The new Crugen HP91 for instance has been developed for optimal wet grip performance and driving stability even at high speeds, while also keeping noise levels to a minimum.
"It was also a great platform to announce our partnership with R3, which continues Kumho's involvement in road and driving safety initiatives."