Low degradation helps Hamilton dominate in Monza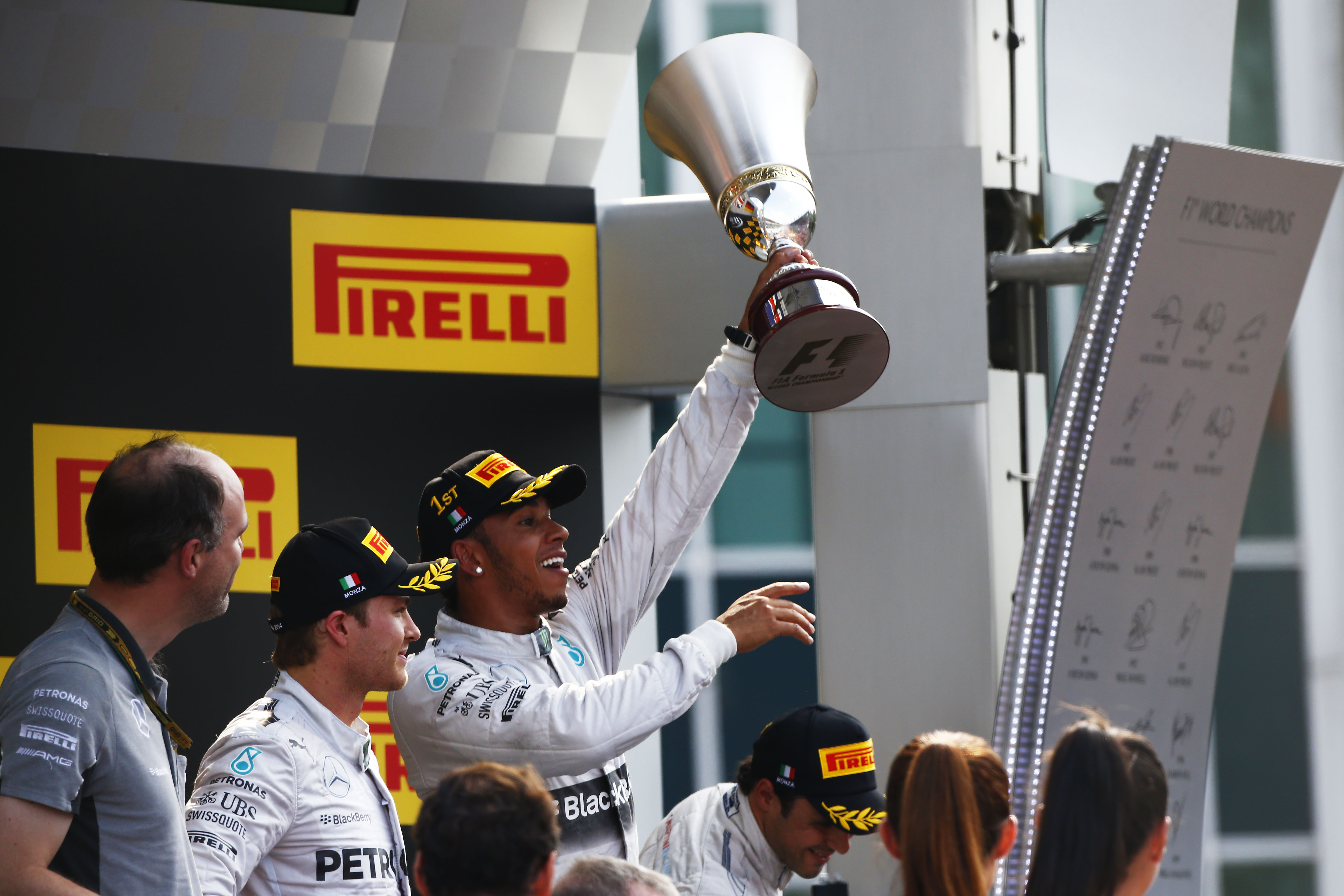 Mercedes' Lewis Hamilton claimed victory in Monza, using the popular one-stop strategy, the race method predicted as dominant prior to the race by tyre supplier Pirelli. The manufacturer's home race – it is held half an hour's drive from the company's HQ in Milan – saw all of the top 10 finishers using similar tactics to Hamilton, as low wear and degradation of both compounds made the approach almost obligatory.
While the entire top ten started on the medium tyre, Force India driver Nico Hulkenberg was the highest-placed driver in 13th to start on the hard tyre, completing a long 33-lap final stint on the softer tyre at the end of the race. Another driver to start on the hard tyre was Toro Rosso's Daniil Kvyat, from 21st on the grid following a penalty. He completed a 30-lap opening stint on the hard tyre and was set for a points finish with the different strategy helping him gain track position until a braking issue on the final lap.
Pirelli's motorsport director Paul Hembery said: "Throughout the weekend, wear and degradation rates were low on both compounds – even with the punishing speeds and impacts with kerbs that the tyres have to face here at Monza. We've seen top speeds during the race in excess of 360kph, putting on a great show for the spectators. Also, we've experienced no blistering during the course of the weekend, which can occasionally be an issue at Monza. Congratulation to Lewis Hamilton for his second win with us at Monza: we saw plenty of high-speed action further down the field as well, showcasing all the skills of the current generation of Formula One drivers and cars."