Kinforest offers BC label and up to 100 sizes in run-flat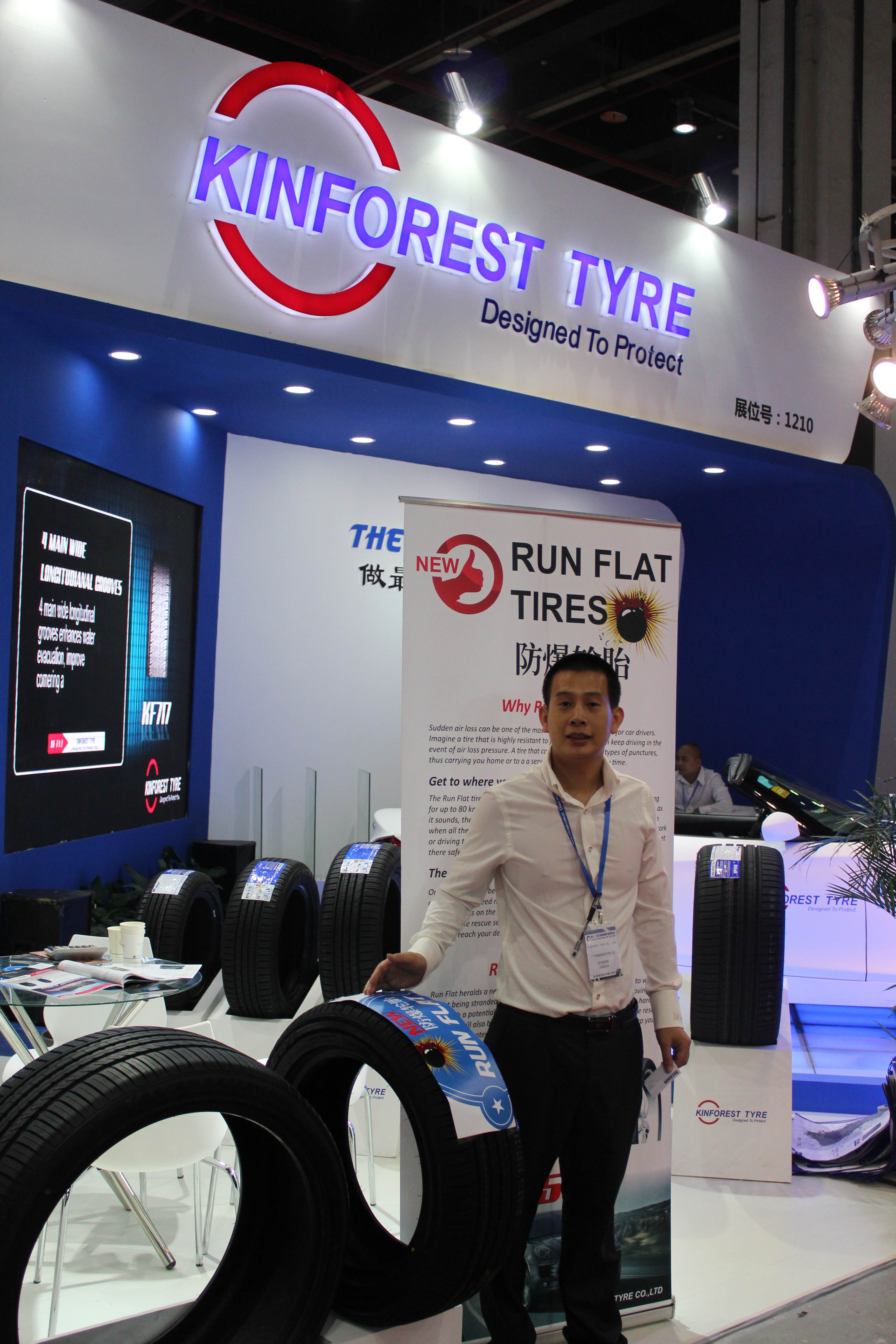 Kinforest Tyre Co. Ltd. – a Chinese company whose brand portfolio (led by Kinforest) is imported in the UK by various wholesalers including Micheldever – were promoting the performance of their products during the Citexpo show in Shanghai.
Headline news is that the best tyres amongst Kinforest's passenger car range are said to be achieving European label grades of CC and even BC. A sturdy as this performance is it is perhaps not surprising when you consider the company's short history and its track-record of compliance with European legislation. Back in 2009 Kinforest told Tyres & Accessories it was the first Chinese tyre manufacturer to achieve the ECE rolling sound certification at a time when many other firms were dragging their feet.
New run-flat sizes
In addition Kinforest reports that it is offering a range of run-flat sizes as of September 2014. The example on-stand in Citexpo was 225/55 R17, but the idea it to offer a core range of 16 to 17-inch sizes and beyond. Indeed, according to European area sales manager Stephen Qiu, Kinforest can produce as many as 100 run-flat sizes depending on customer demand.
Kinforest reports that it is active in more than 170 countries "from China to Brazil and from the US to Germany and Russia". The company produces three brands – Kinforest, Mayrun and Dailyway. The Kinforest factory employs around 2,500 workers, manufacturing passenger car, UHP, light truck and winter tyres. In addition to the aforementioned tyre labelling success, the manufacturer's tyres comply with a number of other test requirements including: DOT, ECE, NOM, INMETRO, SABSAND and GCC.
Read our show review article and view our photo gallery of the event here.