Cooper Tire extends Coulthard link as nephew rallies on Avon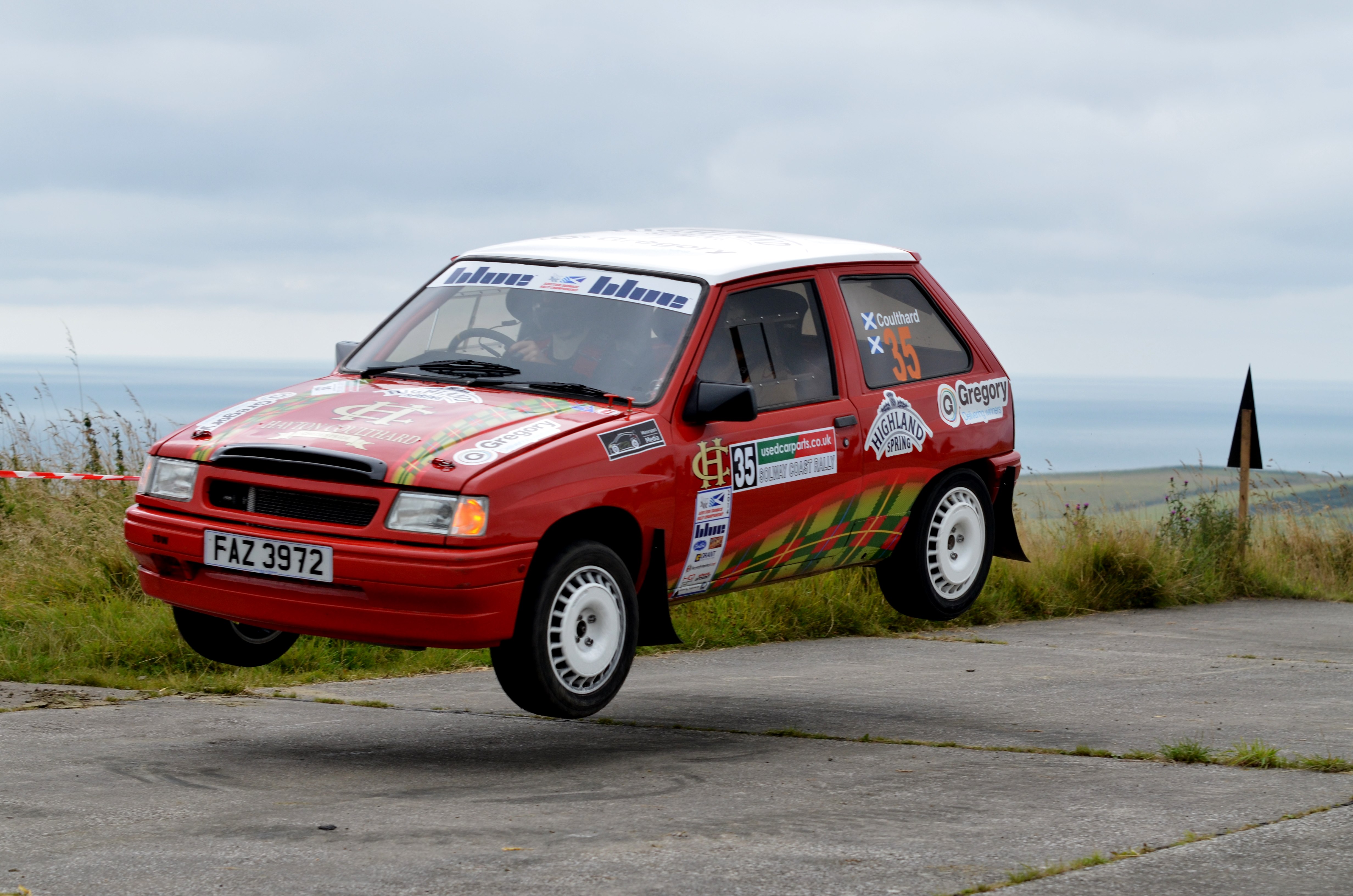 Having signed David Coulthard as its brand ambassador for ultra-high performance tyres a year ago, Cooper Tire has extended its relationship with the Scottish motorsport dynasty. Coulthard's nephew, Murray Coulthard will complete the rest of his Scottish Tarmac Rally Championship (STRC) season on Avon Tyres. Murray drives a 1984 Vauxhall Nova and fit Avon ZZR rubber for the first time at the Solway Coast Rally, winning his class first time out. He will now switch to Avon Tyres for the remainder of the season.
Having claimed victory at Solway by 1:57, Coulthard Jr. is looking to challenge for overall Class 1 honours in the championship this year, before stepping up to bigger national championships in the future. Twenty-year-old Coulthard built his Suzuki-powered Nova in his spare time, having joined the family haulage company, Hayton Coulthard Transport, as a planner.
"I've been rallying nearly two years now and I plan to move up to bigger championships," he said. "I've considered following David into circuit racing many times, but I find the thrill of a stage that can be anywhere from four miles to 20 miles long, with not one corner the same, far more challenging and exciting."
Despite Avon's long and rich pedigree in off-road motorsport, the company does not have a major presence in the Scottish Tarmac Rally Championship. But Murray Coulthard believes, after his Solway performance, other competitors will be keen to make the switch.
He said, "It's a really good tyre with lots of grip and they don't go off as quickly as many others. They seem to be a very flexible compound, which works very well with different surfaces and temperatures. I'll certainly be looking to use them for the rest of the season."
David Coulthard recently visited a round of the Cooper-supported FIA World Rallycross Championship in Norway and has indicated a desire to try the discipline in the future. See his behind-the-scenes visit to the championship below:
Murray's next STRC action will be in the Isle of Mull Rally on 10-11 October. He used the 14457M A64 and the softer 14984M A24 195/50R15s ZZRs in dry conditions. The ZZR range is available from Avon Tyres Motorsport directly or via selected Avon Motorsport dealers, priced from £86.50 depending on size and compound.