Coulthard encounters familiar F1 face at World Rallycross in Norway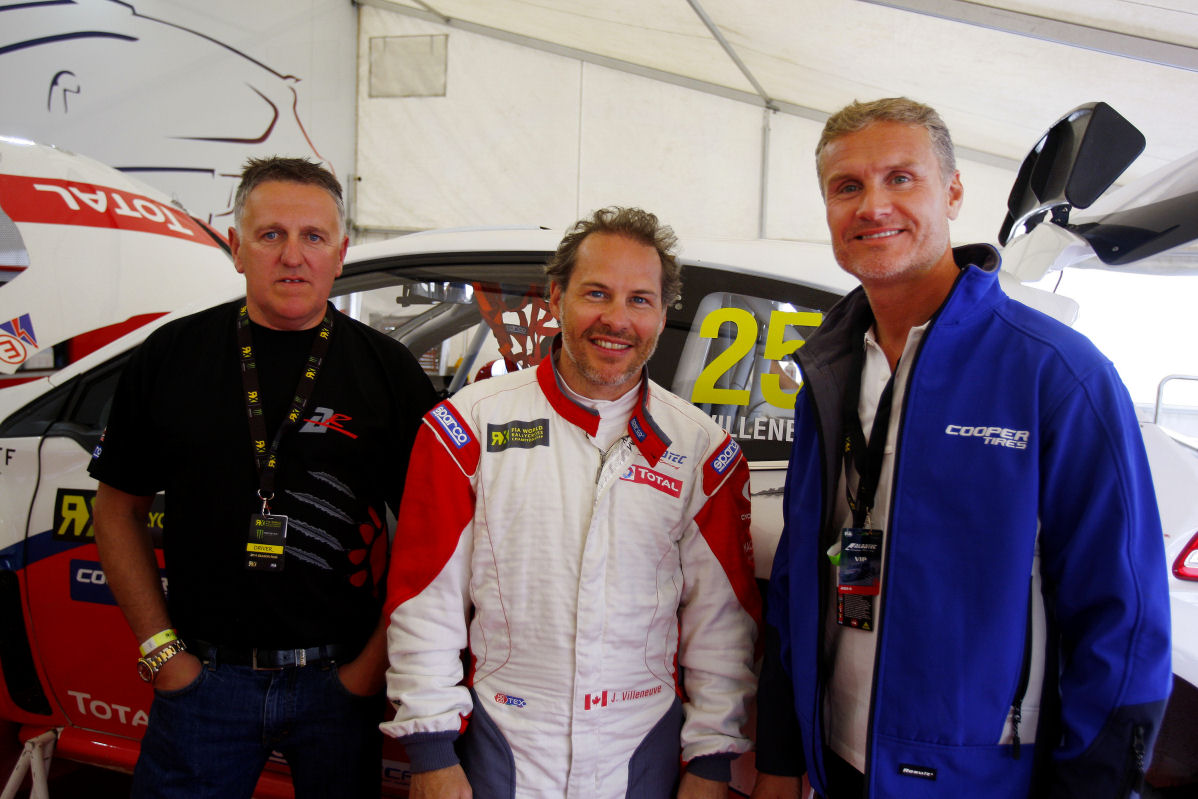 As if going to Hell and back wasn't enough for David Coulthard, Cooper Tire & Rubber Company Europe reports that he's now caught a fever. The tyre maker says the ex-Formula One driver and BBC F1 commentator returned from the third round of the 2014 FIA World Rallycross Championship, which he attended as an ambassador for Cooper Tire, with a case of 'World Rallycross fever' that has given him a new-found appreciation for the sport.
Although commonly regarded as a place of fiery damnation, Hell is in fact a picturesque village not far from Trondheim and a rallycross championship venue since 2011. While at the World RX event in mid-June, 13-time Grand Prix winner Coulthard managed to catch up with a familiar face from the Formula One world, Jacques Villeneuve. The Canadian driver and 1997 F1 world champion is a competitor in the inaugural World Rallycross series with Albatec Racing and was on hand to give Coulthard the lowdown on one of the newest and fastest-growing FIA championships.
"It's interesting for me to see Jacques racing professionally in World Rallycross," said Coulthard. "We grew up together in Formula One in many respects. He drove for the Williams team, whom I first drove for in Formula One, we travelled the world and parked our motorhomes side by side, and we have many stories! He is so passionate about racing and I admire that."
Coulthard also found the lure of Rallycross hard to resist: "I'm definitely curious to have a drive to see how it feels – and how far off the pace I might be. I have driven a rally car a couple of times and one thing I think I would be reasonably good at is the start, because I have always been good at starting.
"Mattias Ekström, who I raced against in DTM, and obviously Jacques, who I raced against in Formula One, are both super enthusiastic about the acceleration and performance in World Rallycross," he added. "The cars look quick because they are, and in terms of professionalism, entertainment and the technology on the cars, it's impressive."
Cooper Tire's three-year deal as sole tyre supplier to the FIA World Rallycross Championship continues until the end of 2016. The company says the agreement further underlines its position as a world leader in the production and supply of rallycross tyres. It has supplied tyres to European Rallycross champions for the past two decades, and thus describes the Cooper brand as the "rallycross tyre of choice for competitors across the globe."
David Coulthard's adventures at the championship event in Hell can be viewed here.