Bridgestone shares safety message through 'universal language' of sport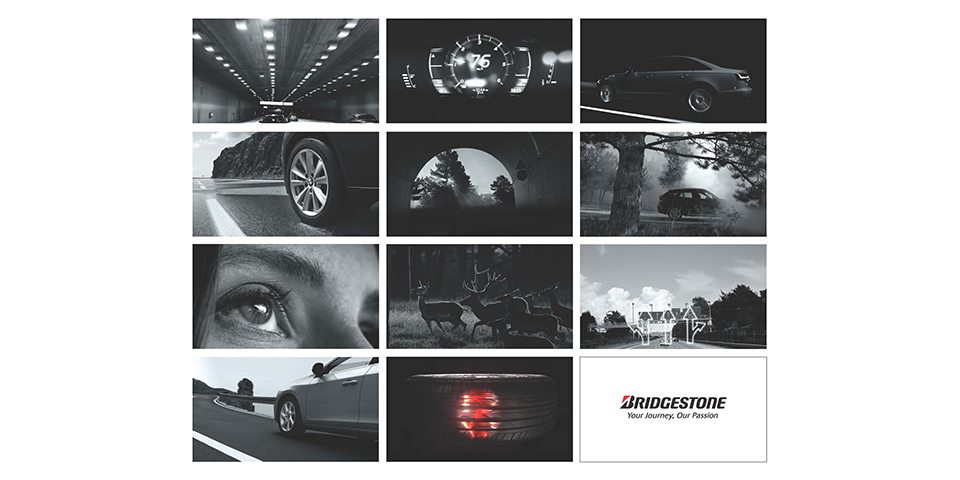 Safety is the key focus of a new advertising campaign Bridgestone launched in six key European markets this month. The claim "There is only one part of your car's safety systems that actually touches the road" takes centre stage in this multi-channel campaign for the UK, German, French, Italian, Spanish and Polish markets.
The integrated multimedia campaign will be communicated via a wide variety of channels including television, printed press, online and outdoor coverage. Television commercials that build on Bridgestone's links to the world of sports, and make a connection between sports and tyre performance, will be progressively launched. These will be supported by product commercials that offer solutions to different types of end users. And at the end of 2014, a pair of winter and wet weather safety performance commercials will be rolled out; these will respectively showcase Bridgestone's flagship Blizzak LM001 winter and the Turanza T001 touring tyres. The first will focus on winter safety and grip by creating a parallel between winter driving and downhill skiing whereas the second will compare wet grip performance and swimming.
Bridgestone says unconventional camera angles, high-tech modelling techniques and a dynamic combination of both slow-motion and high-speed footage combine to create striking and visually appealing television commercials that clearly reinforce the campaign's core safety message: Driving with tyres that are in good condition and adapted to the road and weather conditions should be a top priority.
"We aimed to demonstrate the benefits of Bridgestone tyres in an emotional way, linked to our sponsorships and delivering on the Bridgestone corporate signature 'Your Journey, Our Passion'," commented Jake Rønsholt, managing director of Bridgestone Europe's Consumer business unit. "Carrying out a customer segmentation study last year in the main European markets, it became overwhelmingly clear that the number one concern for customers is safety under all conditions, with 43 per cent of surveyed customers citing this as the main criteria for their tyre purchases. With this in mind, we came up with a new visual campaign that helps put safety performance into perspective in a language that is universal – through sports."
The campaign's strategy and planning was done by UM (Universal McCann), the agency responsible for Bridgestone's media strategy in European markets.