Vacu-Lug enters 30th year of recycling company tyre supply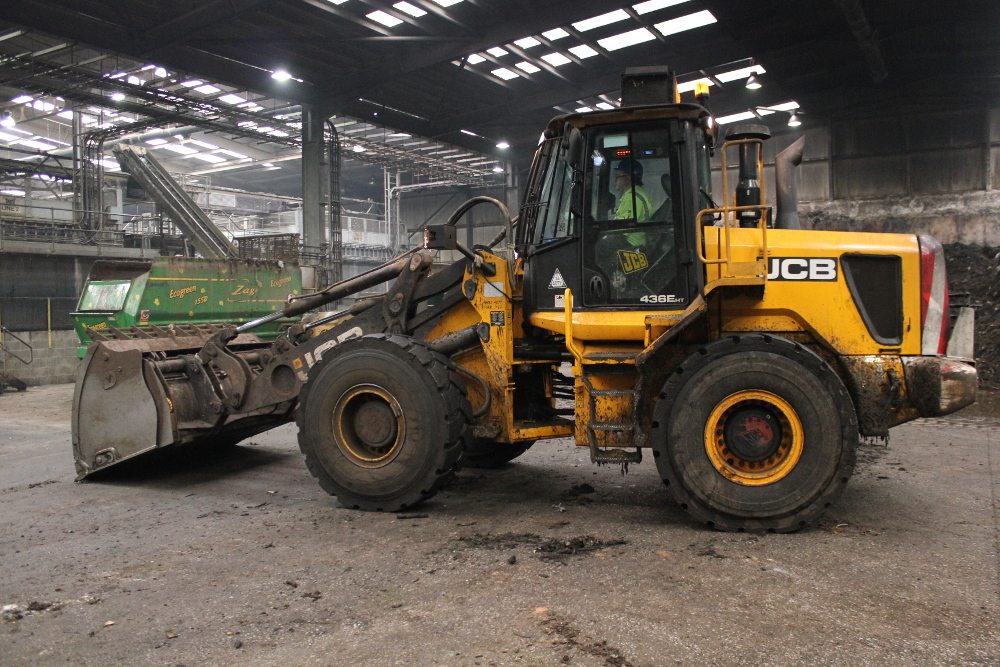 Vacu-Lug is marking its 30th year supplying tyres to Viridor, one of the UK's leading recycling, renewable energy and waste management companies. The tyre and retread supplier will continue to support Viridor's long term waste and recycling contract with the Greater Manchester Waste Disposal Authority. The company has more than 200 vehicles in the fleet, including 110 lorries, 55 front end loaders, 14 fork lift container handlers and 22 wheeled excavators, managing more than 30 locations, including household waste recycling centres (HWRCs) across the Greater Manchester area.
Viridor also manages advanced recycling and recovery facilities, some with attached rail head terminals. The waste and recycling of over a million households from the nine Greater Manchester districts (Bolton, Bury, Manchester, Oldham, Rochdale, Salford, Stockport, Trafford and Tameside) is processed within these facilities.
The front end loaders are  predominantly  JCB 436-Type and 456- Type machines, with the balance being Case 821-Type, Case 621-Type and Cat 950-Type machines. They use a combination of 20.5R25 and 23.5R25 Vacu-Lug Mortrak Mtk 5 104s, which are puncture-proof Tyrfil tyres, specifically designed for the waste industry. These tyres are specified because the tread design is particularly suitable for waste, glass and metal recycling operations. It achieves a long working life and keeps operating costs to a minimum.
At the railhead at Viridor's Longley Lane facility, where four of its 25 tonne container handling fork lift trucks operate, vehicle down time must be avoided to ensure strict adherence to train time tables and integration with other Viridor facilities. To ensure this, and the general smooth running of all vehicles in the fleet, Vacu-Lug manage the contract with the supply of new and remould tyres which are inspected on a rolling monthly cycle and rotated through different positions on each vehicle to  optimise wear and increase tyre life.
This management process also enables Vacu-Lug to monitor each tyre to the extent were it can be removed from the vehicle early enough to be remoulded for a second and third time, which further reduces costs and contributes to Viridor's ongoing environmental awareness programme.
As part of the Viridor fully inclusive contract, a significant stock of slave wheels and tyres is held at the main workshop, enabling Vacu-Lug to implement a forward tyre replacement programme. This allows tyres to be quickly replaced when needed and avoids costly machine down time. Accordingly, Vacu-Lug provides 24 hour, 365 day support by using its own in-house technicians and its numerous tyre service- provision partners.
When each tyre inspection is completed, the date is logged and, should any work need carrying out, the details are forwarded via Vacu-Lug's online VFM (Vehicle Fleet Management) system to the appropriate service provider who will in turn complete the requisite task and record the details on the system.
Commenting on the 30 year relationship between the two companies, Viridor asset maintenance engineer, Dave Rogerson says: "Waste handling is a continual process which requires uninterrupted mobility of all support vehicles and wheeled equipment. To this end, the Vacu-Lug team works closely with Viridor – often calling on their extensive practical knowledge and experience – to ensure minimum down time and maximum efficiency."