Port Express signs Vacu-Lug Tyre Management for compliance, efficiency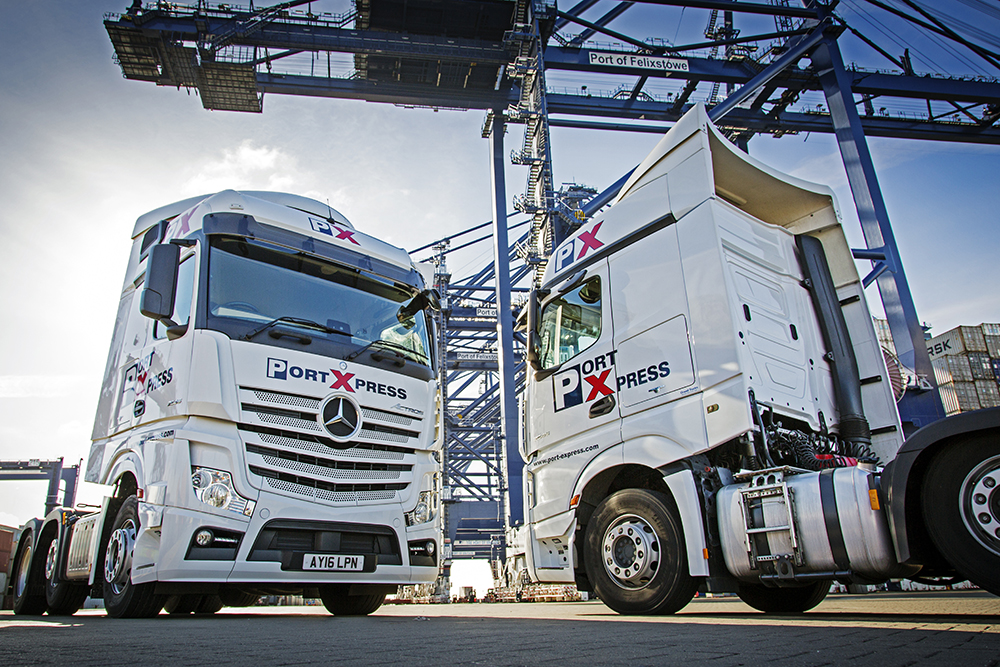 UK container transport service company Port Express has selected Vacu-Lug Tyre Management as its dedicated tyre management solutions partner. The company operates a fleet of more than 90 vehicles and 150 dedicated trailers from its depots in Felixstowe, Southampton and Birmingham. Port Express will utilise Vacu-Lug's Tyre Rescue service to reduce downtime.
As part of the on-going agreement with the UK's leading independent manufacturer of retread tyres, Port Express has access to VMS (Vacu-Lug Management System) online and mobile, bespoke tyre management software designed to give increased visibility by providing an accessible reporting suite, in both online and mobile form. The bespoke VMS Mobile App is the first of its kind to be released within the transport industry and provides overviews of all relevant tyre data, including expenditure and tyre removal causes.
Vacu-Lug's operations team will be responsible for day-to-day fleet management, while the inclusion of VMS also enables transport managers to also be kept up to date, aiding auditing and overall tyre efficiency. The data available through VMS is a direct result of Vacu-Lug's expert operations team and its strategically-placed service network.
Port Express' decision to utilise retread tyres underpins the organisations' committed approach to reducing its operational effects on the environment. The production of one retread tyre, for example, saves 68 litres of oil (compared to manufacturing a new tyre) and the performance is equal to new tyres, since it is a legal requirement that retread tyres are tested to the same ECE 109 criteria as new tyres.
Commenting on the new agreement, Tony Willats, fleet & compliance manager at Port Express, said: "We were attracted to the benefits of both the Vacu-Lug Management System, and the wide-ranging reports it provides, and the positive impact using a retread tyre on our fleet would have on the environment. Evidence of our compliance is easier to access with the VMS system, backed up with the Vacu-Lug app and it is now possible for any member of our management team to obtain this information 24/7."