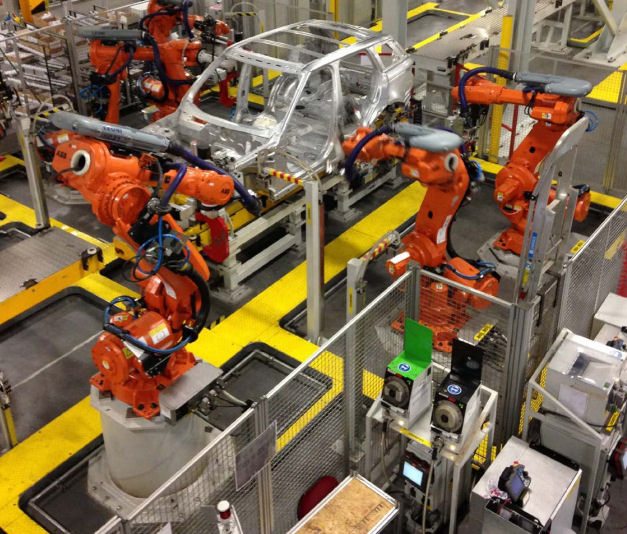 SMMT chief executive Mike Hawes says this is "an exciting time for the UK automotive sector"
Car production in the UK has been described as "robust" by the Society of Motor Manufacturers and Traders, who report that manufacturing volumes rose 3.5 per cent year-on-year between January and June 2014 to 791,314 units. Output in the month of June was 136,419 vehicles, 3.7 per cent higher than a year earlier and a result driven by a 16.5 per cent growth in production for the UK market.
"UK car production continued its steady growth in June, leading to a first half-year increase of 3.5 per cent," said Mike Hawes, SMMT chief executive. "With several manufacturers having started assembly of new models this year and billions of pounds of investment still to reach production fruition, this is an exciting time for the UK automotive sector. However, with this growth comes a need to bolster the domestic supply chain and address major skills shortages; both of which the UK industry is committed to addressing."
In the first half of the year, the number of UK-produced cars destined for sale in the domestic market rose 1.9 per cent to 165,855 units while the quantity of cars built for export increased 4.0 per cent to 625,459 units.
The UK is home to seven mainstream car manufacturers and eight major premium and sports car manufacturers; last year the top five car brands in terms of output – Nissan, Land Rover, Toyota, Mini and Honda – built more than 1.3 million cars out of a UK market total of 1.5 million. UK car manufacturing is expected to rise to 1.6 million units this year and reach more than 2 million cars in 2017 – more than twice the number of cars produced in 2009.
Earlier in the month the SMMT reported that sales of new cars in the UK were also at their highest point since 2005.
| | | | | | | |
| --- | --- | --- | --- | --- | --- | --- |
| Car manufacturing | Jun-13 | Jun-14 | % Change | YTD-13 | YTD-14 | % Change |
| Total | 131,586 | 136,419 | 3.7% | 764,390 | 791,314 | 3.5% |
| Home | 26,212 | 30,532 | 16.5% | 162,754 | 165,855 | 1.9% |
| Export | 105,374 | 105,887 | 0.5% | 601,636 | 625,459 | 4.0% |
| % export | 80.1% | 77.6% | | 78.7% | 79.0% | |
Category: UK News