Gaither Tool debuts new corporate branding, extends Bazooka range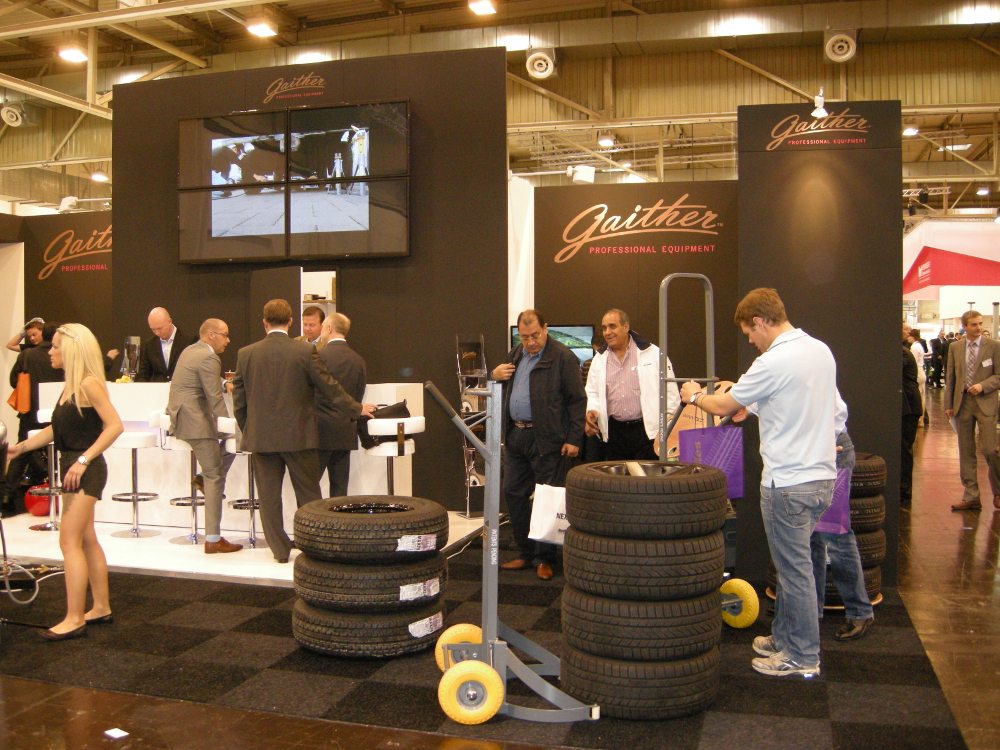 Gaither Tool's new corporate imagery made its European debut at Reifen 2014, with the Jacksonville, Illinois company's European office also showcasing the all-new XL Smart Cart and extended Bazooka product range.
Under the experienced leadership of owner, Ralph Dubbeldam, Gaither Europe has recently relocated to a new custom designed Netherlands headquarter office complex in Roosendaal, as part of its objective to raise the trading image of Gaither professional equipment in Europe; hence the redesigned logo.
Products on show included the latest Smart Cart, which is designed to transport a stack of tyres protected by a special spring-action arm grasp. The attention grabbing Bead Bazooka range included a new prototype model expected to come to market in September.
Dubbeldam said: "As always Gaither has enjoyed a very busy, lively and exceptionally successful show at Reifen 2014 as the company continues its ongoing momentum of international market growth as a truly professional and leading tyre equipment supplier."