Ford Fiesta becomes the UK's best-ever selling car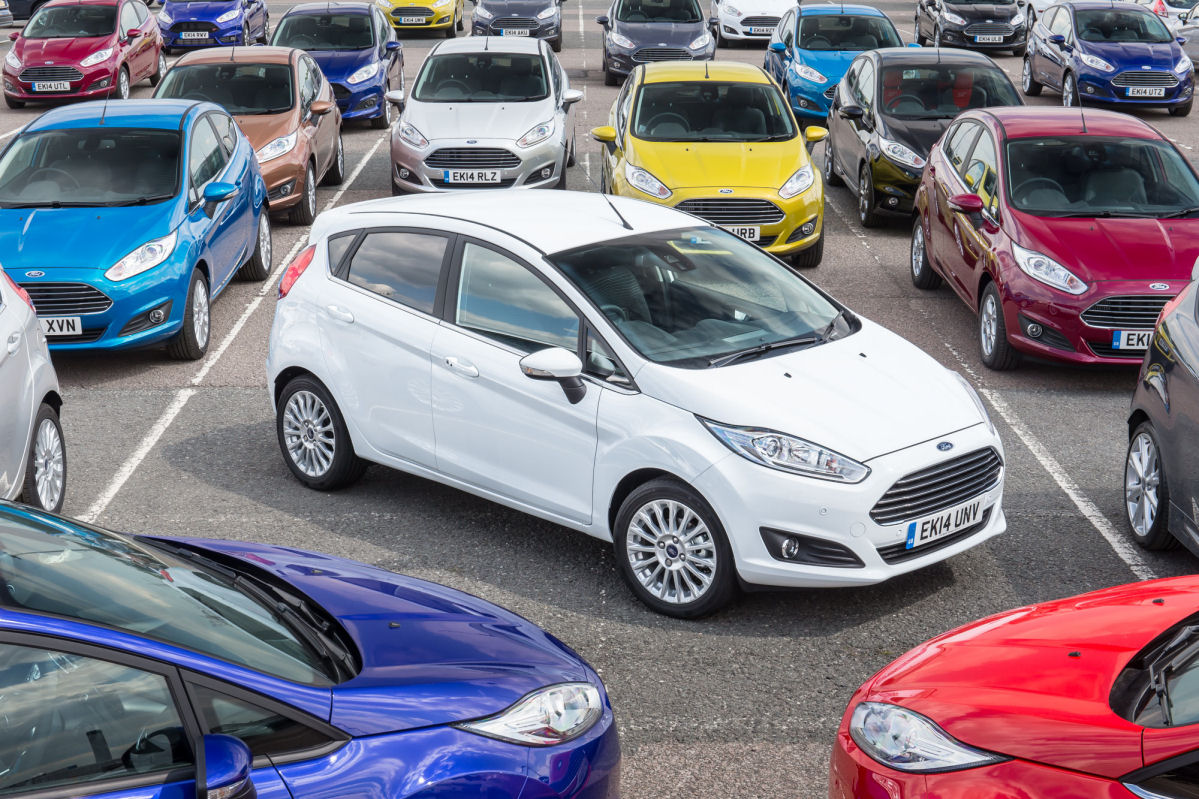 As total sales topped 4,115,000 units this month, the Ford Fiesta became the best-selling vehicle nameplate of all time in the UK. It took over from its ancestor the Ford Escort, which sold 4,105,961 units in the UK between 1968 and 2000. The Fiesta was first launched in 1976 and is now in its sixth generation. For 27 of its years the Fiesta has led the UK small car segment and has been the country's annual best seller since 2009, when it surpassed the Ford Focus.
"The Ford Fiesta has gone from strength to strength and today's car combines style, value, driving dynamics and remarkable technologies such as the multi-award-winning 1.0-litre EcoBoost engine," commented Mark Ovenden, Ford Britain chairman and managing director. "It continues to outsell its nearest retail competitor by more than two to one – and that really tells the story of this extraordinary car."
UK-based engineers at Ford's research and development centre at Dunton, in Essex, and at Ford's Dagenham Diesel Centre, in East London, develop all powertrains for the Ford Fiesta. Dunton Technical Centre is home to Ford's latest technical masterpiece – the EcoBoost range, including the 1.0-litre engine, which was named International Engine of the Year for an unprecedented third consecutive year. The 1.6-litre EcoBoost engine that powers the Fiesta ST is manufactured at the Bridgend Engine Plant, South Wales.
Dagenham Diesel Centre specialises in the engineering and production of diesel engines for virtually all of Ford's line-up of cars and commercial vehicles across Europe and beyond, including the new 1.5-litre TDCi diesel for the Fiesta.
Technical progress since the original Fiesta was introduced is a step-change. For example, Ford says it would now take more than 80 modern-day Fiestas to generate the NOx emissions of a single 1976 Mk1 model. This first-generation Fiesta, with the 46PS four-cylinder 950cc petrol engine, weighed around 800kg and achieved 37.7mpg, with CO2 emissions of almost 150g/km. Today's fully-equipped model, with the 1.0-litre 100PS EcoBoost engine, weighs nearly 1,100kg, yet boasts a combined fuel economy of 65.7mpg and just 99g/km CO2 emissions.
More than 40 per cent of Fiesta buyers in the UK today choose the turbo-charged 1.0-litre EcoBoost engine, and almost 90 per cent opt for higher level specification – Zetec, Zetec S, Titanium, Titanium X and ST models with the Ford SYNC voice-controlled connectivity system. The most popular Ford Fiesta series in Britain is the Zetec.
Ford says it has added its cherished "FMC1" registration to a Fiesta destined for Scotland for the Commonwealth Games to mark the model's new status as all-time top seller. Netball competitor Sasha Corbin, one of Ford's athlete ambassadors, chose a Ford Fiesta for the Games – one of the 1,120 Fords supporting the event in Scotland this month.