Tarox launches Ford Fiesta St 180 front brake conversion kit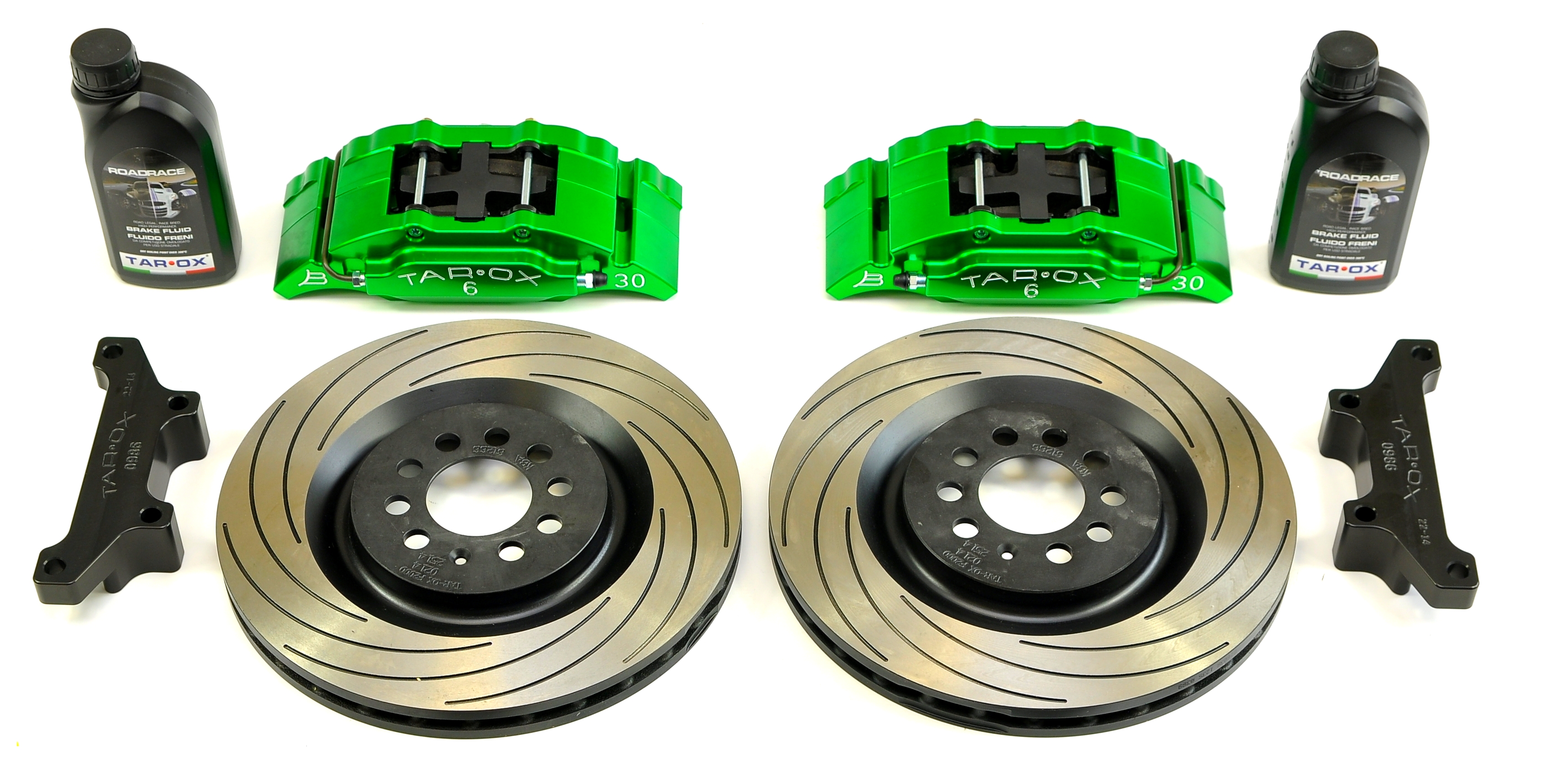 Italian brake firm Tarox has released details of its new front brake conversion for the highly acclaimed 2013 Ford Fiesta ST. The first Fiesta ever to feature rear disc brakes, and with a factory-approved upgrade that raises its power output from 180bhp to 217bhp this car would appreciate some front disc brakes too.
Tarox says it wants owners to ensure the performance and longevity of their brakes with this new kit for the Fiesta ST. It comprises a pair of 300mm diameter single-piece discs, six-piston B30-6 calipers and pad compounds from the proven Tarox range.
The diameter of the brake discs was carefully chosen to allow owners to downsize from the original 17″ alloy wheels to more track day friendly 16″ alloys, while buyers that want to make more of a visual statement with the calipers are for a limited time able to upgrade from the standard black anodised finish to a choice of either red, blue, yellow or green anodising at no extra charge. This option is available to UK customers until 31 August.
Further choice is available in the brake pads, where owners can perfectly match the friction compound to the sort of driving the car will be subjected to. There is the 'Strada' for fast road use and everyday driving, while 'Corsa' is the aimed at track day enthusiasts. 'Competizione', on the other hand, is the compound designed for consistent performance in the heat of competition.
Prices are around the £1200 (£1000 +VAT) mark.