Yokohama bringing concepts, current range to Reifen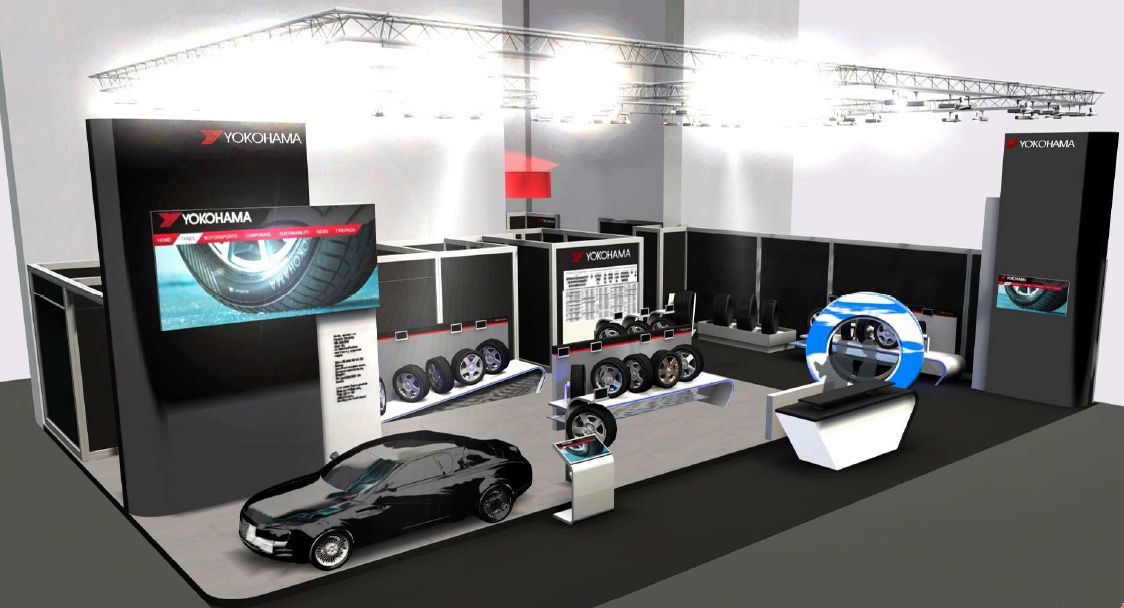 Later this month Yokohama Rubber will showcase its latest technologies and products at the Reifen 2014 exhibition on a stand (Hall 3, booth 3A18) featuring both market-ready and concept products.
To demonstrate the integration of Yokohama's technologies and know-how, the tyre maker will display the 'Aero-Y' concept car," which combines the different business fields the Japanese company specialises in. The Aero-Y will be fitted with what Yokohama calls "tyres of the next generation," prototype 'fin tyres' designed to reduce the vehicle's air drag by controlling the airflow in the wheel arches.
This concept will share stand space with products from Yokohama's current portfolio, including tyres from the BluEarth, Geolandar and Advan road and race ranges. Original equipment fitments will be a focus, with Yokohama emphasizing the supply of its Advan S.T. to the Mercedes-Benz G-class, the newly-developed GLA run-flat for the S-class and the Advan Sport V105 N-0, which is fitted to the Porsche Panamera.
New winter products are also being launched this year, and at Reifen Yokohama will present the European-market "W*drive V905" as well as the new "iceGUARD Stud iG55" and the "iceGUARD Studless iG50", which are aimed for us in more severe Nordic winter weather conditions.
A selection of Yokohama's van tyres will also be shown in addition to various truck and bus tyres for all applications and axle fitments. The Yokohama tyre range will be completed by a large off-the-road tyre, the "RB31" for articulated dump trucks.