Pirelli-backed Porsche Club Championship gets top TV package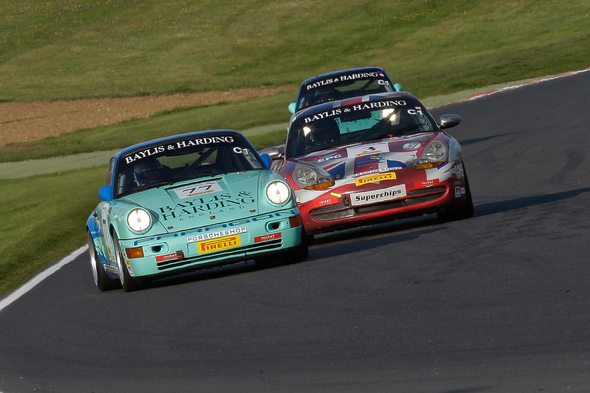 The Porsche Club Championship will be broadcast on European motorsport channel Motors TV, allowing the series and exclusive tyre supplier Pirelli to reach an even wider audience. The channel will broadcast all seven rounds, with races shown on Wednesday afternoons.
The Porsche Club Championship is organised by Porsche Club GB, the largest officially recognised Porsche Club in Europe. It includes a number of different classes, designed to open up the competition to as many different models of Porsche as possible. Pirelli is supplying its DH slick tyres, available in a variety of sizes, for dry conditions, as well as the WH treaded tyre for wet conditions: as was the case at Croft.
Porsche Club Championship co-ordinator Steve Kevlin commented: "The Pirelli tyres have been very quick and consistent, with the wet-weather tyres coming into their own in the tricky conditions of Croft. It's great to have Pirelli back on board providing tyres and support for the club's championship."
Pirelli UK Managing Director Dominic Sandivasci concluded: "We're delighted to cement our links with Porsche through supplying the very popular Porsche Club Championship, which spreads its reach all over the country. With this latest television package, even more people will now be able to see our competition tyres at work on a thrilling variety of Porsches."
The next round of the Porsche Club Championship takes place at Silverstone from 21-22 June, two weeks before the British Grand Prix.