Pirelli renews Porsche Club GB partnership until 2023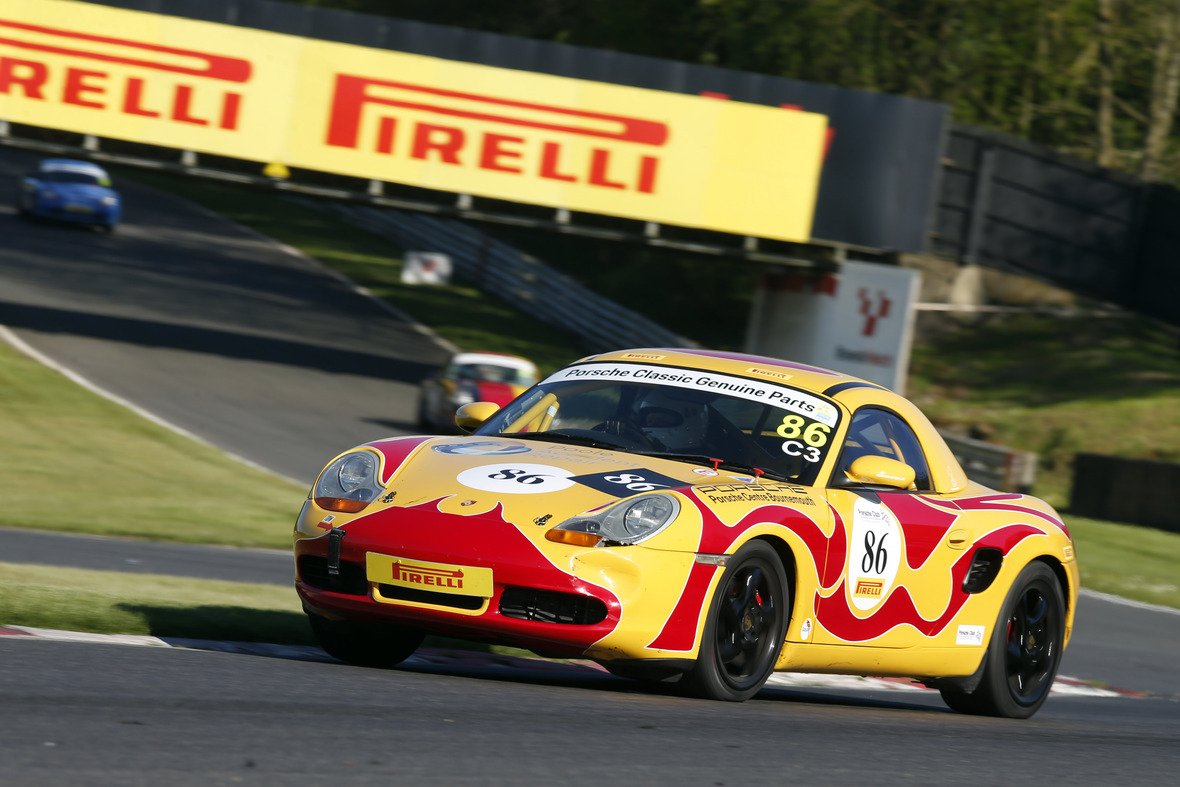 Pirelli has renewed its agreement with Porsche Club GB, Europe's largest Porsche club. As such, it will continue to give the club – with its more than 22,000 members and 60,000 Porsche cars – technical and other types of support for an additional five years.
More than 70 per cent of all Porsches ever made are still on the road, and with Pirelli being an original equipment supplier to Porsche, the latest agreement underlines the close partnership between the tyre and vehicle manufacturer – which takes in both old and new models.
This association isn't just seen on the road – Pirelli also supplies the tyres for the Porsche Club Championship, which takes place on Britain's best-known racing circuits. The cars that take part – ranging from the Boxster to the iconic 911 – are production-based, making the championship accessible to as many drivers as possible.
These Porsche racing cars use either P Zero slick tyres, or P Zero Trofeo R: a track day tyre homologated for road use. While the Trofeo R is road legal, it was conceived and is produced as a motorsport tyre alongside Pirelli's family of competition tyres that extends all the way to Formula 1. The P Zero Trofeo R is also available as an option on Porsche's ultimate track day car: the 911 GT3 RS.
Pirelli and Porsche share a long history together. It's common now for tyre companies to produce specific tyres for a car manufacturer, but this whole trend first started when Porsche selected Pirelli to make tyres that were individually developed for the 911 Turbo in the late 1970s. That association continues right up to the present day, which is why Pirelli expresses delight in renewing its backing of Porsche Club GB, assisting at special events and reunions as well as race meetings.
"The club's relationship with Pirelli is long-standing and benefits our members in a variety of different ways," comments Peter Thomas, newly-appointed chairman of Porsche Club GB Motorsport. "The club's growth in recent years has been assisted but the support afforded to us by companies such as Pirelli and we are naturally excited about extending our partnership for a further five years"
Chris Seaward, general manager of Porsche Club GB, adds: "We're delighted to have Pirelli on board again as our trusted tyre partner. Pirelli has been linked with Porsche for a long time and has a tradition of motorsport that goes back even further, so we know that our members and competitors are in safe hands."
"Our relationship with Porsche Club GB fits in perfectly with our focus on prestige and performance, making Pirelli the world leader in this prominent sector," says Wayne Nickless, Pirelli UK marketing director. "That wouldn't be possible without a strong heritage in motorsport, which we consider to be our largest open-air research and development laboratory. This latest agreement integrates perfectly with all our values of technology, performance and style, from road to track."