DriveRight exhibiting TyreFit 3.0 at 2014 Essen tyre show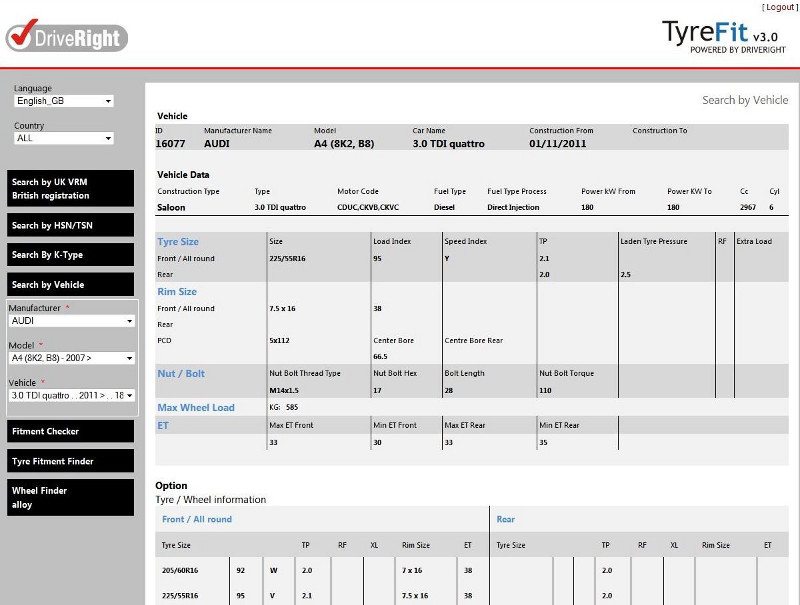 Leading independent supplier of data for the tyre and wheel industry DriveRight will exhibit its newest products at Reifen, including TPMS data which has been integrated into our vehicle database. DriveRight also has a new wheel product database with images, differentiated for country specific requirements; in Germany, for example, TÜV data is included. The company is exhibiting from Hall 4 Stand 4B19.
DriveRight's TyreFit 3.0 is an online tool providing quick access to vehicle tyre and wheel fitment data, viewable by OE vehicle manufacturers, including optional plus/minus sizing fitment information. Vehicles can be searched via brand model variant, vehicle number plate (available in the UK only), or K-Type. A variety of country and language specific options are also available. DriveRight data is behind 8.5 million fitment queries a month.