UK passes upcoming EU vehicle CO2 target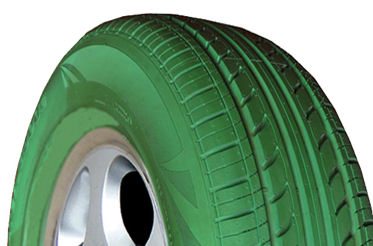 The latest generation of low rolling resistance tyres can pat themselves on the back – they have played a role in enabling the UK car parc to reach, and pass, the 2015 EU-wide average emission target of 130g/km CO2. According to the 'New Car CO2 Report 2014' published by the Society of Motor Manufacturers and Traders (SMMT) today, the average new car in the UK now emits 128.3g/km CO2 – a 3.6 per cent decrease over last year.
Much as we'd like to shower all the credit for this improvement upon our black rubbery friends, vehicle and component makers have also invested heavily to develop, deliver and market lower CO2-emitting cars. These are, the SMMT notes, on average 20 per cent more efficient than the median car in use. Progress has also been supported by consumer buying behaviour. Registrations of cars in the Mini segment almost doubled against 2012, while the Supermini segment also showed solid growth. Registrations of alternatively-fuelled vehicles also grew 17.6 per cent to 32,731 in 2013, with 7.7 per cent accounted for by pure-electric vehicles.
The full SMMT New Car CO2 Report 2014 is free to download from www.smmt.co.uk/co2report.