Team Toyo driver to attempt new 'car ramp jump' record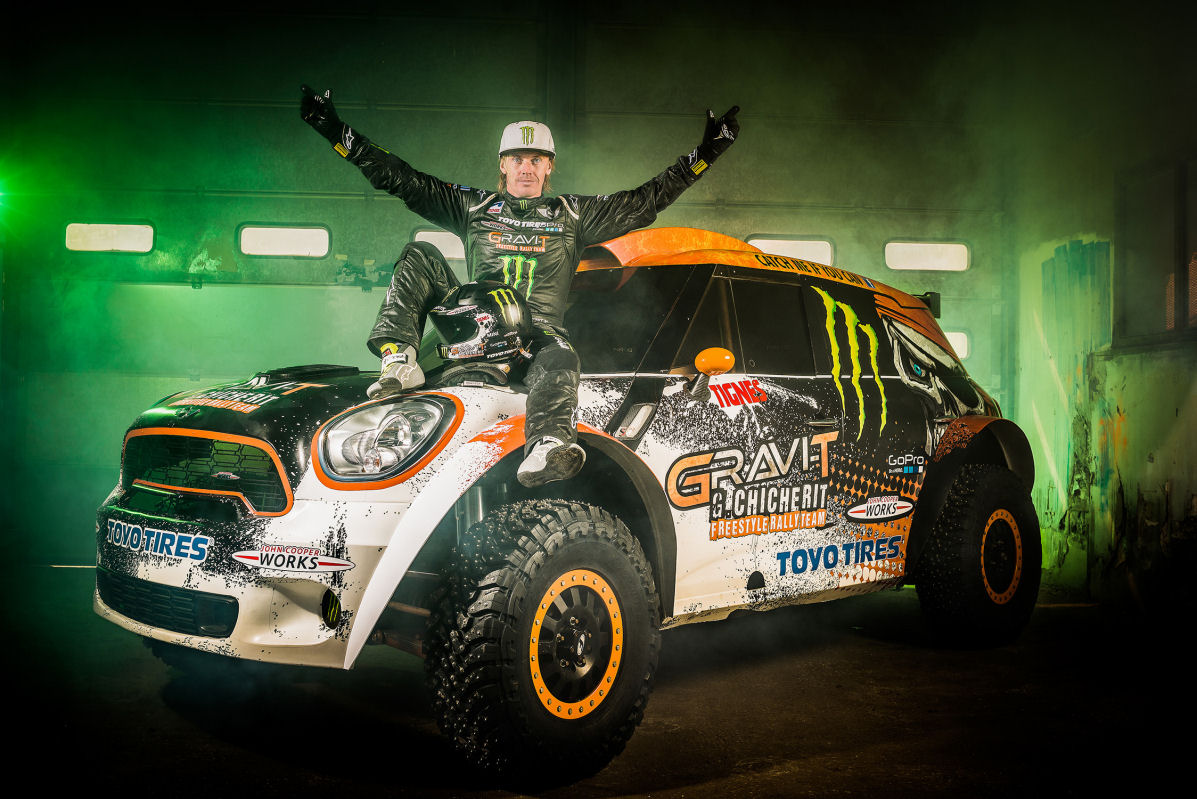 Toyo doesn't produce aviation tyres, but this doesn't stop its products getting airborne from time to time. On Sunday 16 March, a Toyo-shod vehicle will have a shot at the Guinness World Record for the longest car ramp jump; it'll need a good run-up, as the record currently stands at 332 feet/101.19 metres.
Sunday's attempt will be made by 2014 Team Toyo Dakar rally driver and professional skier Guerlain Chicherit in a specially constructed Mini – the 'Monster Energy/Toyo Tires Mini – which is equipped with studded Toyo Open Country M/T off-road tyres. Chicherit aims to propel the Toyo-shod Mini 360 feet/110 metres from a ramp at the Tignes ski resort in France.
"I have been a professional driver for ten years now and I must say this is the first time I am so confident with my tyres," comments Chicherit. "When you drive fast in the Dakar race or when you make your car do incredible performances, you have to trust your tyres 100 per cent. In addition to top products, Toyo Tires and I share the same values and state of mind."
"Our tyres have won championships in the desert and on the track," adds Amy Coleman, senior director of marketing, Toyo Tire U.S.A. Corp. "We are thrilled to now take them to the snow and support Guerlain in his Guinness World Records title attempt to complete the world's longest car ramp jump. He is a proven champion and truly lives the all or nothing attitude embodied by our athletes and our tyre owners."
Chicherit won the 2009 FIA Rallye Raid Championship and is a four-time Freeride Skiing World champion. The record he aims to beat was set on May 30 2011 by former Team Toyo driver and double Formula Drift champion, Tanner Foust.