Falken VLN, N24 Porsche team signs Carrera Cup Asia champion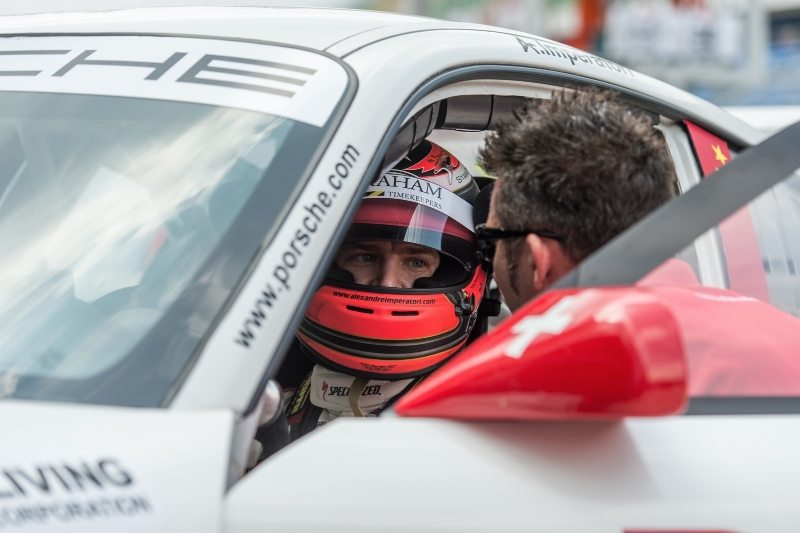 Falken has signed Swiss driver Alexandre Imperatori to compete alongside Wolf Henzler, Martin Ragginger and Peter Dumbreck in its 2014 Porsche GT3 team. Falken will compete in various VLN rounds and the Nürburgring 24-hour race.
Carrera Cup Asia 2012 champion Imperatori replaces Sebastian Asch in the 997 GT3 R for a programme of eight VLN races and the Nürburgring 24 Hour and N24 Qualifying race. Retaining continuity, Schnabl Engineering will run the car, headed by team principal Sven Schnabl.
Imperatori is no stranger to Porsches, having secured the Porsche Carrera Cup Asia in 2012 as well as campaigns in 2011 and 2013. Imperatori will, like Austrian team Ragginger, dovetail his Falken outings with a further Carrera Cup Asia campaign in 2014.
"With many years of crucial Porsche experience including a GT3 R like we have, together with endurance racing seat time, Alexandre has the right skills and will be a real asset to the team," says Falken team principal Sven Schnabl.
At the age of four Imperatori experienced his first kart, progressing to single-seaters in 2003 continuing until 2011 when he competed in Formula Nippon, the highest level of single- seater racing in Japan. In 2012 and 2013 Imperatori secured podiums in a Porsche 997 GT3 R in the Macau GT Cup. 2013 also saw Imperatori named as the lead driver for KCMG driving an LMP2 Morgan in the Le Mans 24 Hours and the WEC round at Silverstone.
Aside from Imperatori's promotion to the team, 2014 sees minimal changes to the Porsche 997 GT3 R that Falken has run for the past three seasons. Underlining the stability, Dumbreck enters his seventh year with the team and like last year, Henzler will also drive Falken's all new 991 Porsche in the new United Sportscar Championship.
The Falken Tyres team will make its debut in the VLN Series in the opening round on the 29 March.