LAMMA involvement indicates Infinity's UK agricultural tyre market interest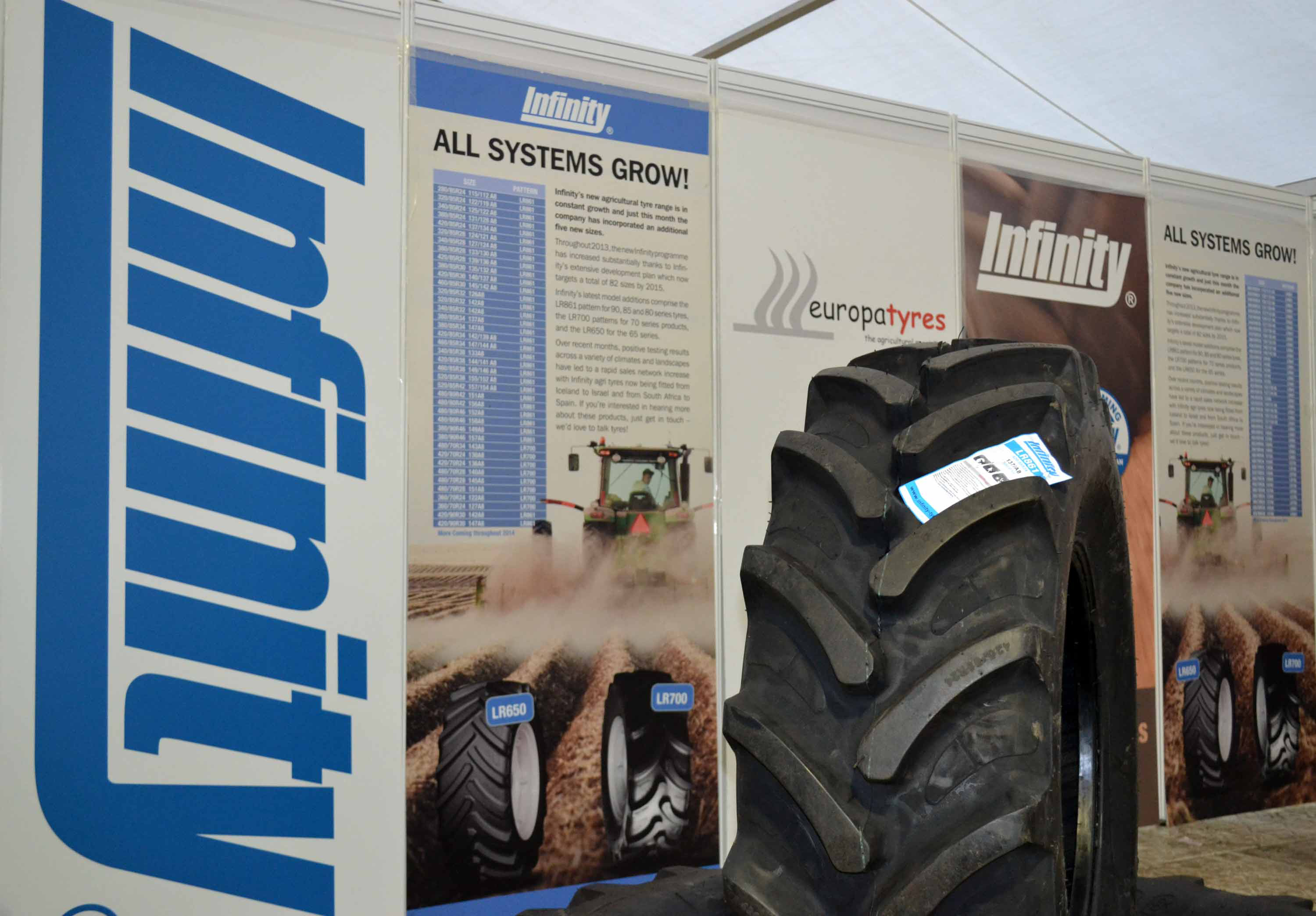 Infinity Tyres has revealed that its debut participation at LAMMA, the UK's leading farm machinery equipment show held at the East of England Showground complex, is a sign of things to come. The tyre brand, manufactured by Shandong Linglong and distributed onto the UK agricultural market by Europa Tyres, is expanding its range and expects to increase its visibility during 2014, according to KK Singh, Infinity Europe's OTR and agricultural sales manager.
Infinity Tyres showcased its new agricultural tyre range, including the LR861 (90 and 85 series) and the LR700 (70 series). Currently available in more than 40 dimensions, Infinity will more than double this total over the coming year, incorporating the new LR650 (in a range of 65 series). Infinity was joined at LAMMA by colleagues from Europa Tyres.
KK Singh added: "This event allowed Infinity to show off some of its agricultural muscle in a very welcoming and professional environment. The UK's agricultural tyre sector is of great interest to Infinity and no doubt it should expect our increasing participation over the coming months."
LAMMA took place from 22-23 January, with participation from all major suppliers in the farm machinery, equipment and agricultural services sectors. More than 40,000 people, including end users, suppliers and commercial farmers, attended from across the UK and continental Europe.