Commit to Birmingham or lose 125 years of history, MP warns Goodyear Dunlop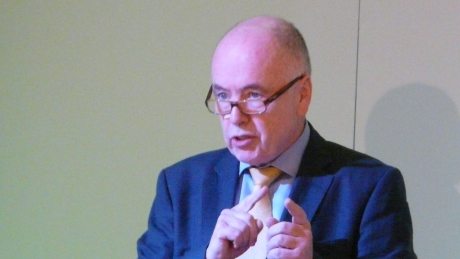 Pending a final decision on where it will relocate when its current Fort Dunlop lease expires, Dunlop Motorsport's continued presence in Birmingham remains uncertain. MP for Erdington Jack Dromey has urged Goodyear Dunlop to make a decision soon, and to consider the long history the Dunlop name shares with the city and the UK when it does.
"The Dunlop factory is truly remarkable; in the world of motorsport, as a large local employer and as an iconic part of Birmingham and Britain's industrial life," stated Dromey. "That is why it is of real concern that after over a year of discussions, the future of Dunlop in Birmingham remains uncertain. Birmingham City Council has with Dunlop identified an alternative site in Aston that is less than three miles from the current plant, but Dunlop at global level continues to delay making a decision.
"Clarity for the workforce and Birmingham more widely is essential and I will be seeking an urgent meeting with the chief executive officer of Goodyear Dunlop," the MP continued. "Dunlop must commit to Birmingham within weeks or 125 years of history will be lost."