DAF trucks first to get Goodyear Kmax and Fuelmax tyres as standard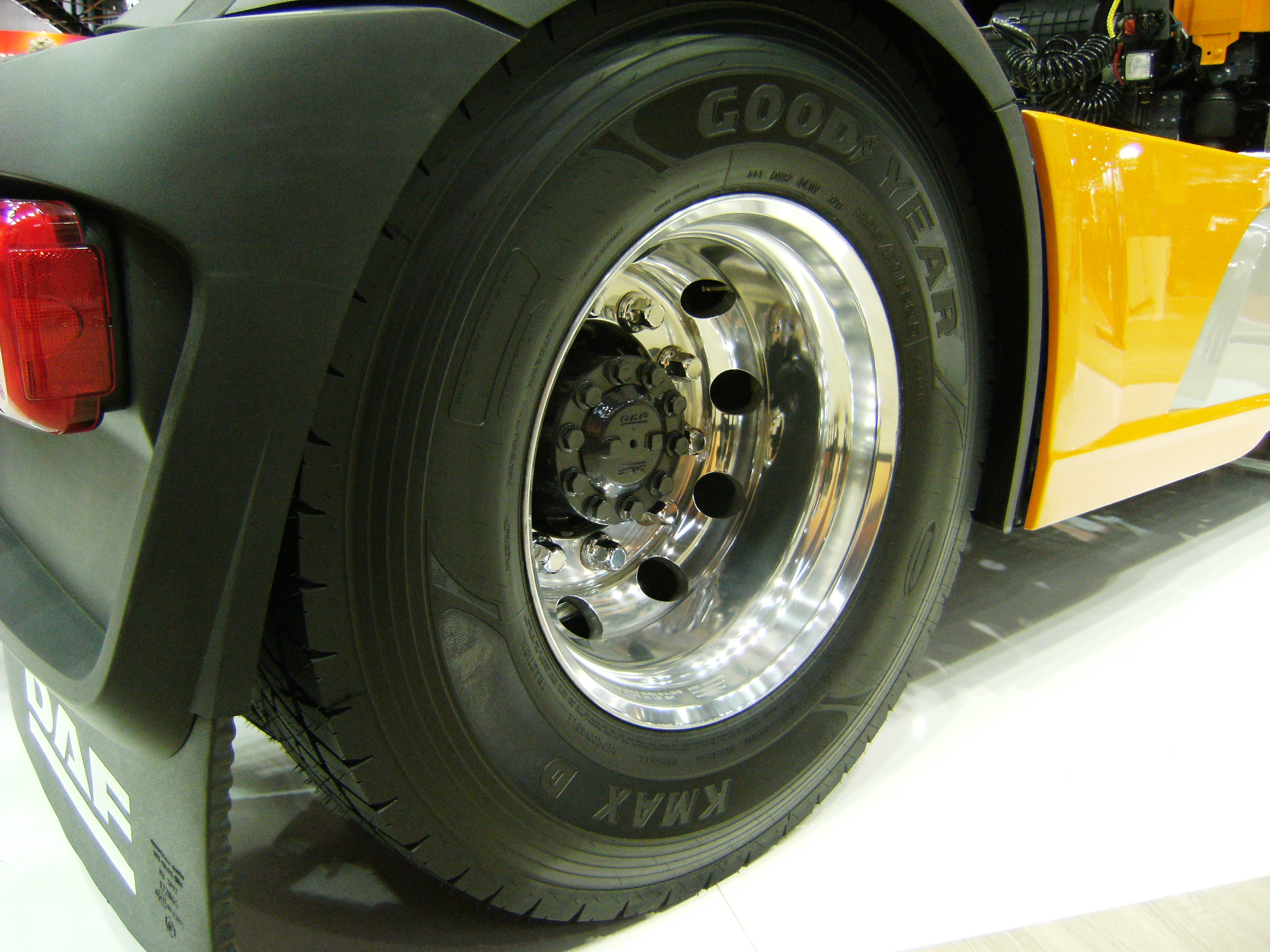 DAF has become the first truck manufacturer to offer Goodyear Kmax and Fuelmax tyres as standard original equipment. The new tyres will be supplied on the company's brand new CF and LF models as well as its flagship XF range as of December 2013. The Goodyear Kmax and Fuelmax ranges were introduced in September. Kmax, as the name implies, has been developed for high mileage performance, while not compromising on other important criteria such as fuel efficiency and traction. Likewise the Goodyear Fuelmax range is for the operator who wants optimised fuel efficiency combined with good mileage.
The DAF XF is the first model the company introduced in its Euro 6 range and has been optimised for low fuel consumption and environmental efficiency. Goodyear Marathon +, previous generation tyres, were already offered on the most fuel efficient versions of this truck and the new tyres will extend those benefits further.
The DAF CF and LF Euro 6 ranges have been developed for their versatility and are available in a wide range of versions to cover a full spectrum of applications.
"We are delighted that DAF has selected our new Kmax and Fuelmax for its latest trucks," said Boris Stevanovic, Marketing Director Truck Tyres, Goodyear Dunlop Tyres Europe. "We have had a long relationship with DAF and have worked together with them for many years in developing products to enhance the performance of their vehicles. Another benefit will be the winter performance provided by the drive versions of these tyres, which are also approved as winter tyres thank to the 3PMSF marking, indicating that they fulfil the severe winter tyre requirements."
From December, the tyres will be supplied through Goodyear's Luxembourg Mounting Centre (LMC) facility, ready mounted and supplied to the DAF production line according to its 'just-in-time' requirements. The LMC facility was established more than 11 years ago and mounts approximately 8000 tyres per day for manufacturers across Europe.